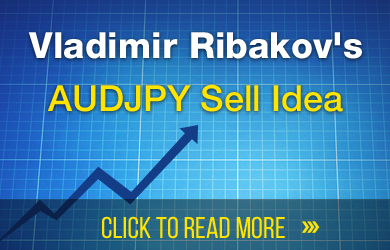 Hi Traders!
AUDJPY short term sell setup is forming and if the market gives the opportunity we should be ready and prepared to take it. My longer term view is bullish but until the next wave up, there is a good chance we will see another push down.
W1 Chart AUDJPY
Bullish convergence formed at the end of a bearish cycle. Even though there is already hidden bullish divergence forming, i'm not convinced this is the end of the correction as there are no technical signs on the lower time frames, that confirm this divergence yet. Hence we may see another leg down, to create some sort of double wave correction, before the potential move up. This is why in the short term we can look to sell. Keep in mind we are going against the higher time frame direction, which means lower the exposure and keep the risk tight.
H4 Chart AUDJPY
On the H4 chart, there is a clear range. We can expect the bottom of it, to be reached once again as there is no breakout to the upside. This is why, I want to see a correction towards 83.60-83.80 zone or so, and then look to sell. Ideally we will see bearish divergence forming on the h1 chart which will confirm the end of the correction. Then we can sell the breakout of the up trend line to form (automate your entry with sRs Trend Rider 2.0 – free download here) , or use any other entry method that you are comfortable with.
Invalidation – if price reaches the bottom of the range before we get a trigger, remove the idea. If the price breaks above the top of the range before it gives an entry, remove the idea.
Protection above the top of the range.
Target 1 – bottom of the range.
Target 2 – 81.50.
Target 3 – 80.50.
Yours,
Vladimir