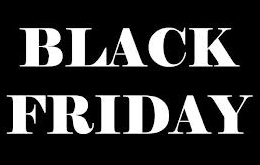 Click To Join Our Community Telegram Group
Hi friends,
In this post I want to talk about other things. As you know tomorrow the automatic budget cuts should come in USA. Such event, could be called the fiscal cliff #2
No one really knows how such event could affect the market for long run exactly as no one can know if Bernanke's tricks with the money printing won't be recognized as the biggest human financial disaster or not, but just imagine what it could cause for the short run.
Advertisement
People might be fired again from their jobs as many companies will get much less money. People will afraid to invest again in the markets. Panic will take control over traders, and we all remember what panic caused in 2007-2008 and 2009 again.
But the main things could happen, is that the Fed will have to find new solutions to save the markets again, print more money bringing and building the mother of all bubbles for future…
Tomorrow, Obama will meet with Boehner in order to find last minute solutions as USA love to do so many times.
One thing to worry about:
"The Republicans have got to show that they're willing to do some cuts, because everything has been either illusory or revenue-raising," said former Republican Congressman Tom Davis of Virginia, the director of federal affairs at Deloitte Consulting LLP. "This is the best fight to pick," Davis said. "You have to pick it somewhere if you want to demonstrate that you're serious."
*taken from http://www.bloomberg.com/news/2013-02-28/republicans-join-obama-in-seeking-the-bright-side-of-cuts.html
And he is not alone. More and more republicans say the same.
Will this fight ends with their win?
If the answer is yes, how many of the USA citizens will lose?
Stay VERY cautious with your trading friends. On such days like today and tomorrow it's better avoid trading or if you still do, then with MINIMUM risks.
If you have any comment, I would love to read and reply.
Have safe weekend
Vladimir Ribakov
www.vladimirforexsignals.com