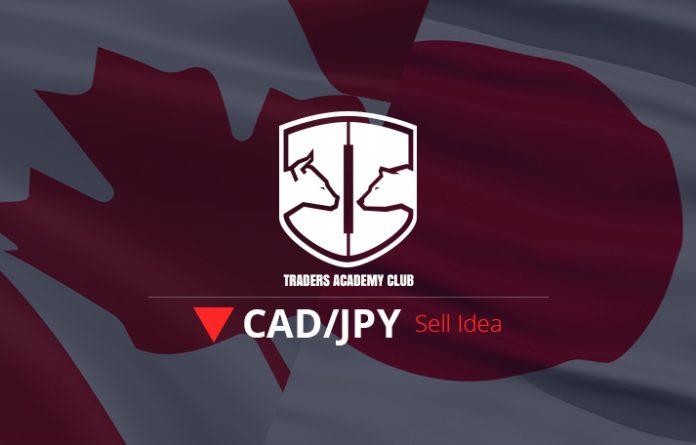 Click To Join Our Community Telegram Group
Hi Traders! We have CADJPY Swing Point Trader based bearish idea. A detailed analysis of this potential sell setup is as follows:
Important Note – The SPT strategy is available totally free for Traders Academy Club members.
If you still aren't, I invite you to join our family – Traders Academy Club and get your SPT strategy copy, totally free.
CADJPY SPT Scanner:
On the SPT Scanner we can see that W1, D1 and H4 timeframes are bearish, this means basically the indicator spotted that the most recent swing point on these time frames was a swing high, and since then the momentum is bearish. As all these three timeframes are bearish we may look for possible sell setups with bearish evidences while these conditions holds.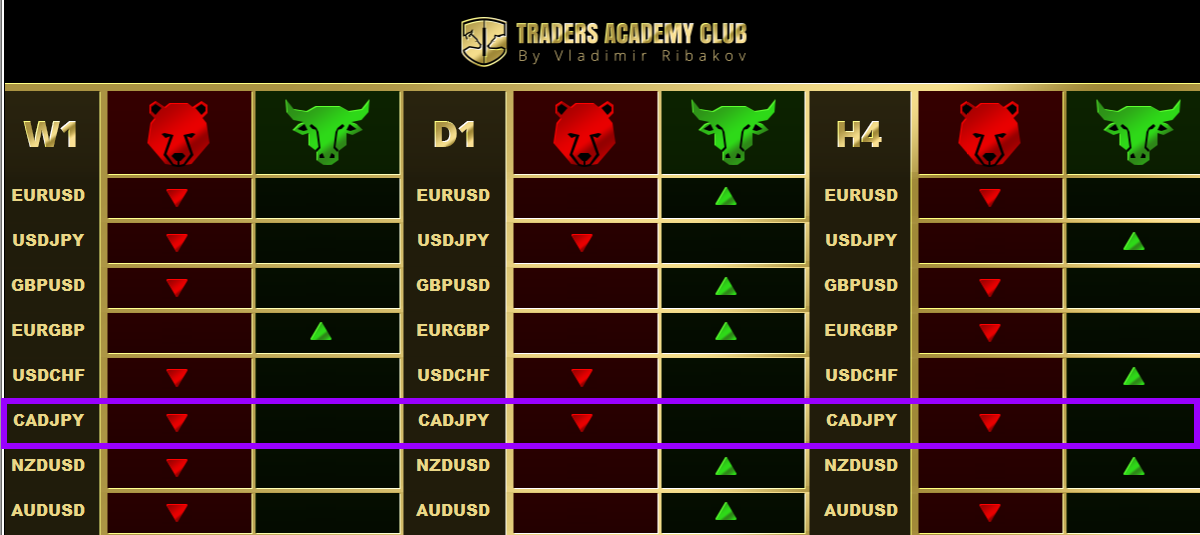 CADJPY H1 Chart:
On the H1 chart we have a bearish cloud and the trend scan is red as well. Everything looks good here for the bears and while the price is below the cloud and the trend scan is red, we remain bearish in our view. Until these conditions holds, we may now look for possible sell setups with bearish evidences in order to join the bears. If the price moves lower and breaks below the low shown in the screenshot then it will be a good bearish sign for us.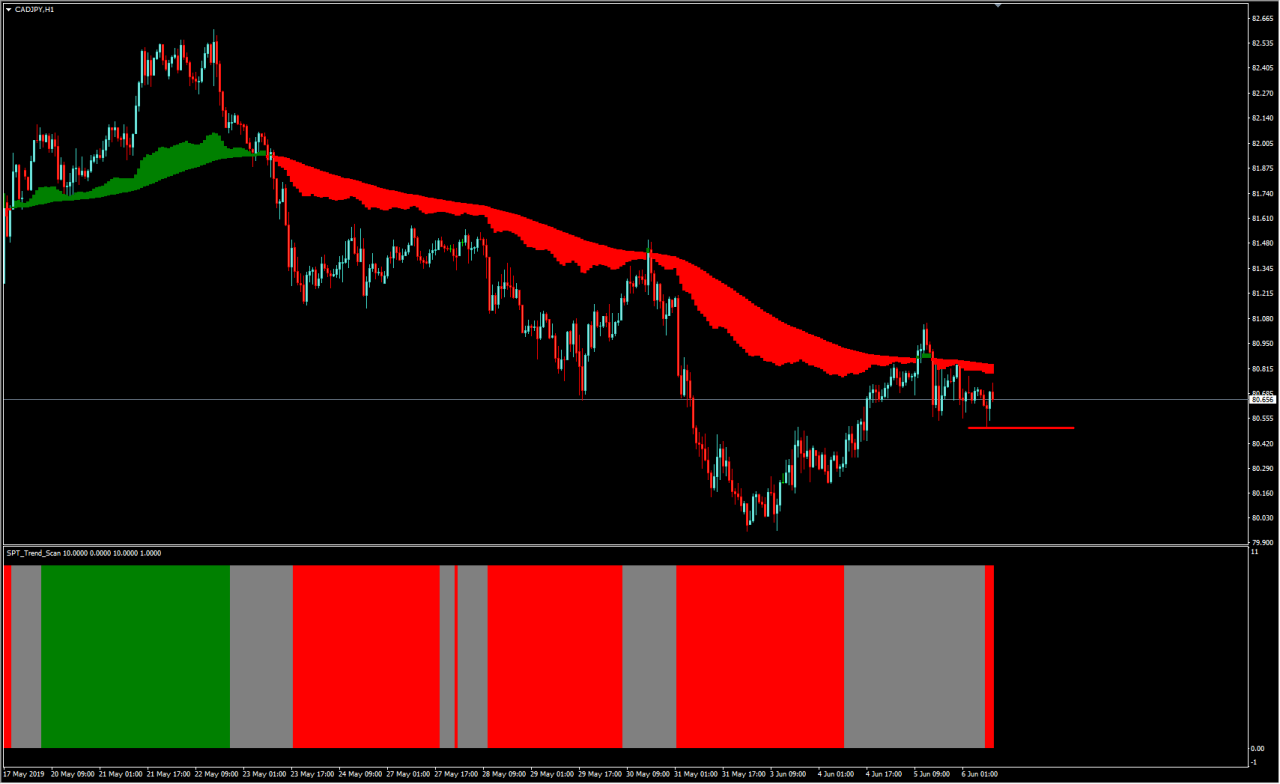 Feel free to join our amazing community and get access to the SPT software here
You can also join me in my live trading rooms, on daily basis, and improve your trading with us.
Yours to your success
Vladimir Ribakov
Advertisement