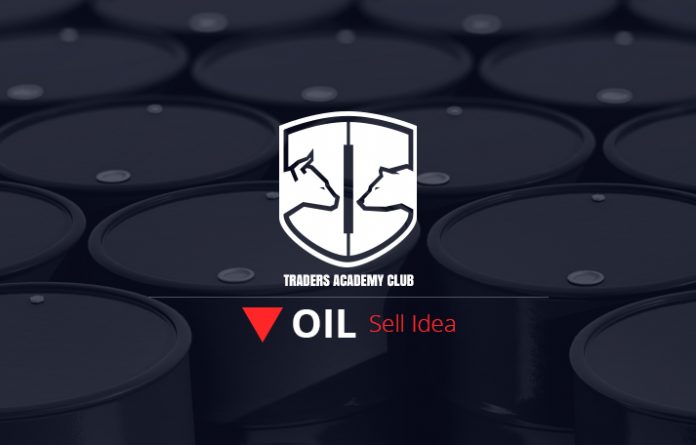 Hi traders!
In this post we are going to talk about WTI Crude Oil and the possible trade opportunities that are emerging at the moment. We do our analysis on the MetaTrader4 platform (MT4). Some very interesting and useful tips and hacks about the MT4 platform could be found here.
We are going to perform a top-down, multi-time frame analysis on the commodity to determine the possible trade setups.
7 critical mistakes you are probably doing – read here. 
WTI Crude Oil D1 (daily) Chart – Key resistance, down trend line, multi-time frame pivot points
The daily chart reveals that Crude Oil is stuck in a wide range since mid 2019. We saw plenty of volatility in September (during the bearish run) and once the price bounced at the bottom of the range, price is crawling back up towards the top.
A strong resistance zone is found in the range of 58.60 up to 59.50. Price is currently testing the very bottom of that area. In other words as long as the commodity is trading below the down trend line, we can start looking for possible sell trade setups.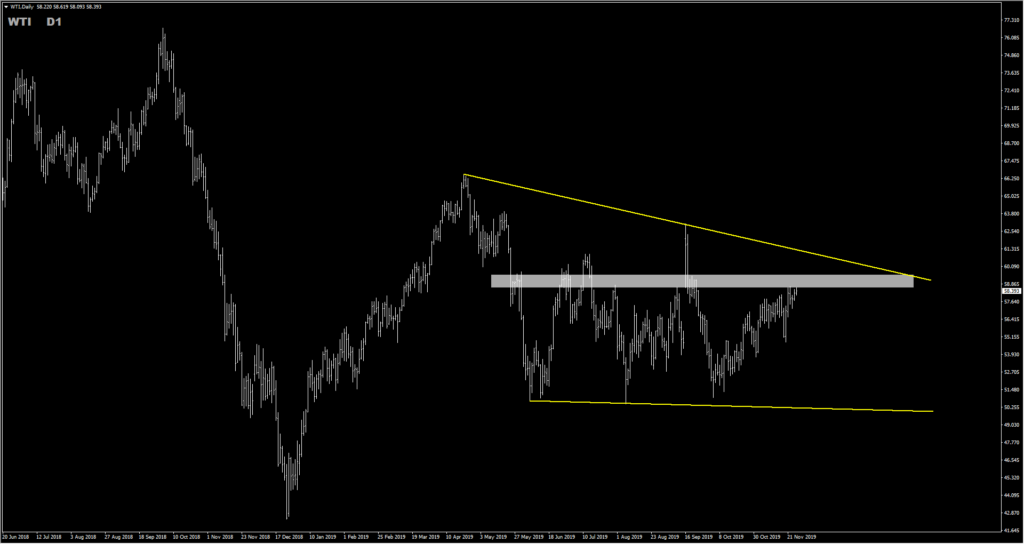 WTI Crude Oil H4 (4 hours) Chart – MACD Bearish Divergence, RSI Bearish Divergence, Double Top Pattern
On the H4 chart it becomes really interesting. There are multiple factors we need to take into consideration.
MACD and RSI are both showing bearish pressure and potential bearish divergence to complete. We also see a double top pattern on the chart at 58.65 level between the swing high on 22nd of November and the current high.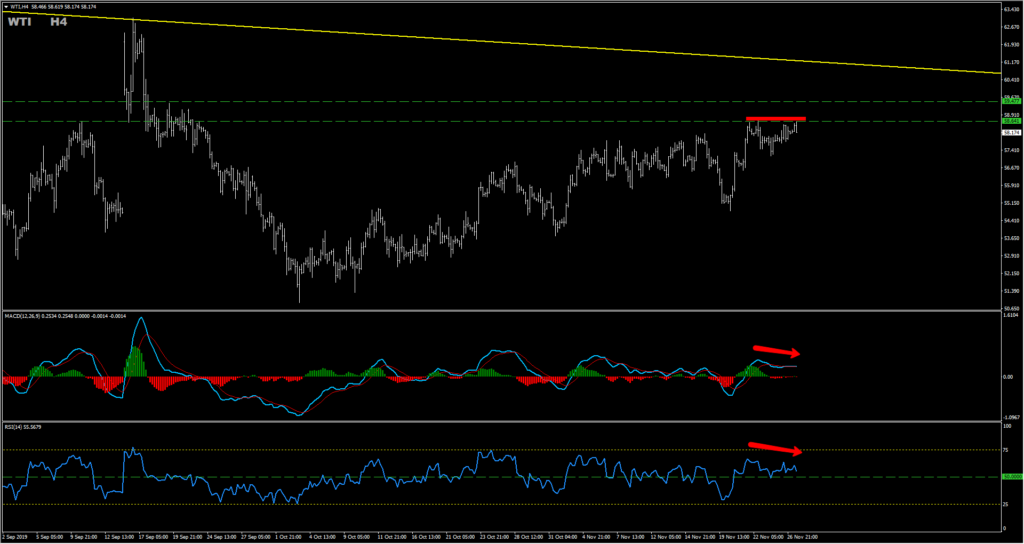 WTI Crude Oil H4 (4 hours) Chart – RSI Support, Bullish Channel Pattern
Further more, a bullish (up trend) channel pattern is identified by connecting the swing lows from the beginning of the bullish trend which started in the beginning of October 2019 and projecting this line at the swing highs.
Remember that when we are drawing trend lines and other chart patterns like triangles, channels etc, we want to see at least two touch points (price touches the trend line). to consider the pattern/trend line valid.
The RSI 50 level is also holding so far which we consider as support zone from the indicator. A break below should confirm a possible bearish presence.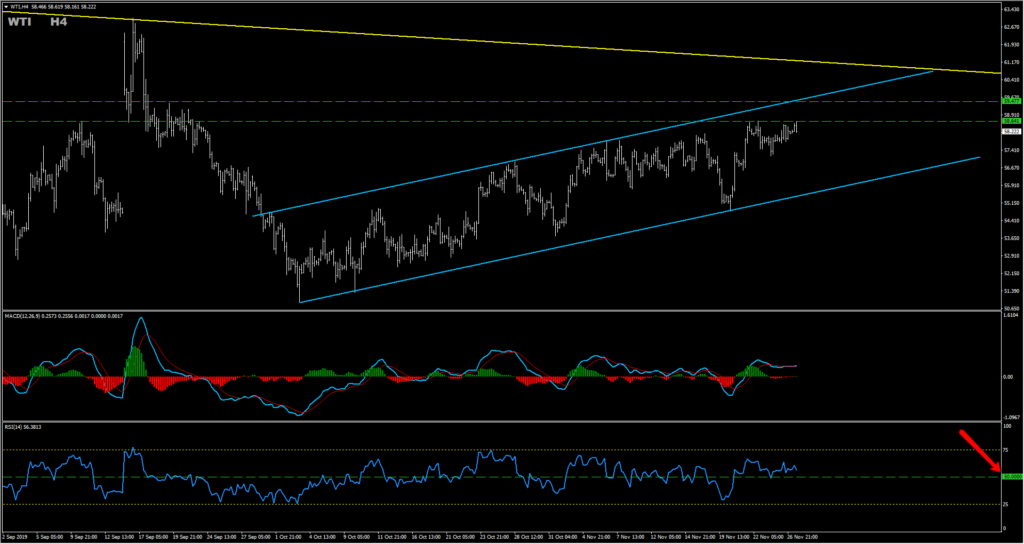 How to trade this WTI Crude Oil setup?
There are two possible scenarios here. Either we see the price pushing higher towards the 59.50 zone or push lower from the current market price. In either case we should apply extra confirmations before taking the trade (if a setup is provided). If you would like to learn how exactly we trade such setups check out the Traders Academy Club.
Yours,
Vladimir Ribakov