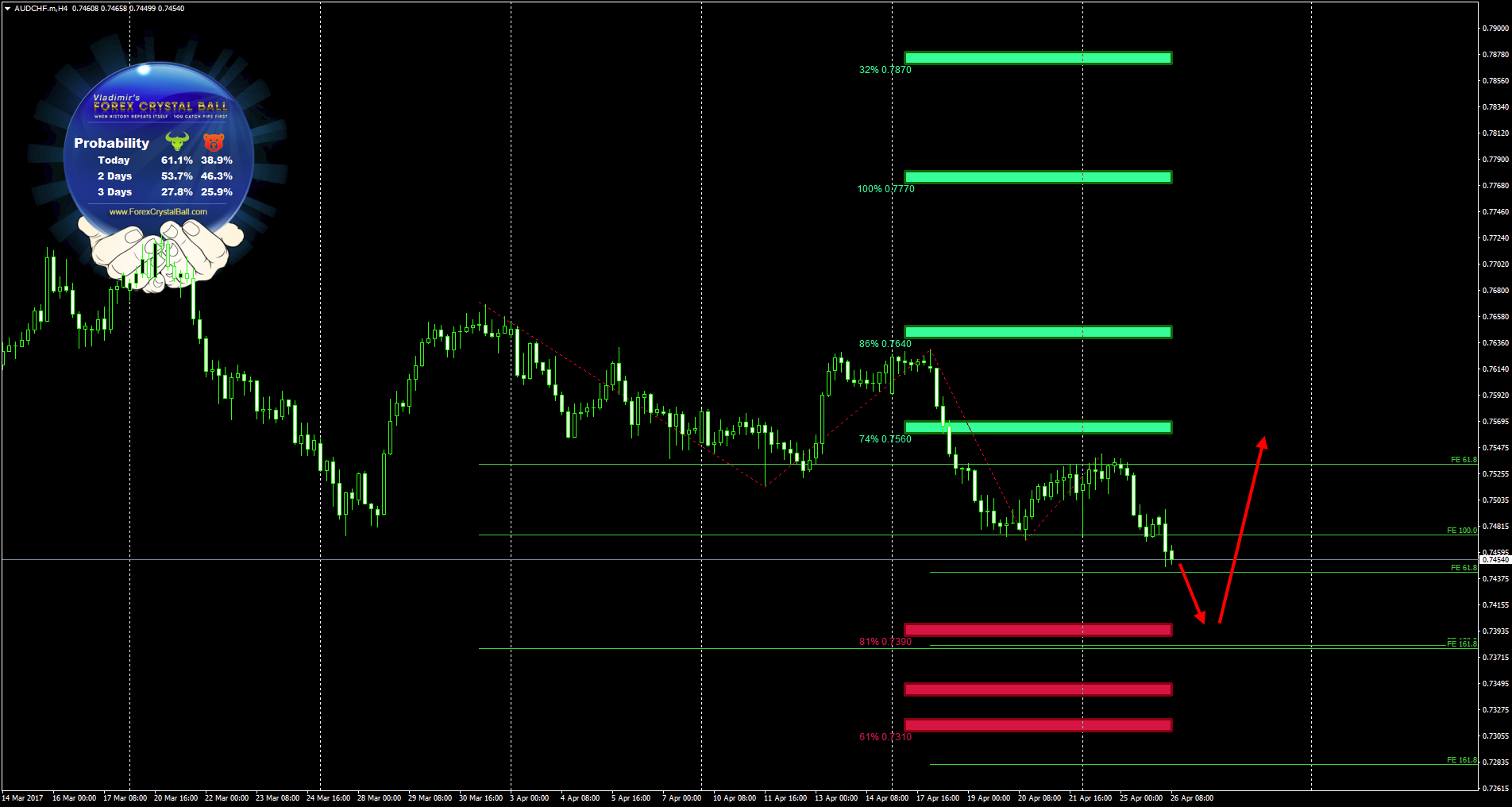 Hello traders!
I'm following this Crystal Ball AUDCHF long setup (well, potential setup), that is being formed at the moment. Let's see what we have:
GET YOUR FREE COPY OF CRYSTAL BALL HERE
Crystal Ball AUDCHF D1 Chart
The Crystal Ball indicator shows bullish readings for the upcoming days.
Statistics show 27th on top!
Price is pushing down, far away from the cloud.
So far so good. We know a bullish move is due but before we click the Buy button, we must get a confirmation. Let's see what we have on the H4/H1 charts.
Crystal Ball AUDCHF H4 Chart
At the moment price is trading in between key levels (green rectangle above it – resistance, and red rectangle below it – support zone). This means that we can expect a potential continuation down, towards the first support zone on the way (at least).
You will also notice a magnet zone slightly below the first support zone which makes this zone perfect to start looking for buy opportunities.
Crystal Ball package, includes the software (the indicators that you see on the chart) and my two favorite entry methods, which explain exactly how to enter a trade once you get an alert. If you want to start trading with Crystal Ball – follow THIS LINK to get your free copy today.
NOTE – If you don't know what magnet zones are, and you want to take your trading to the next level combining Crystal Ball entries with Cycles, click here to watch my webinar.
Yours,
Vladimir