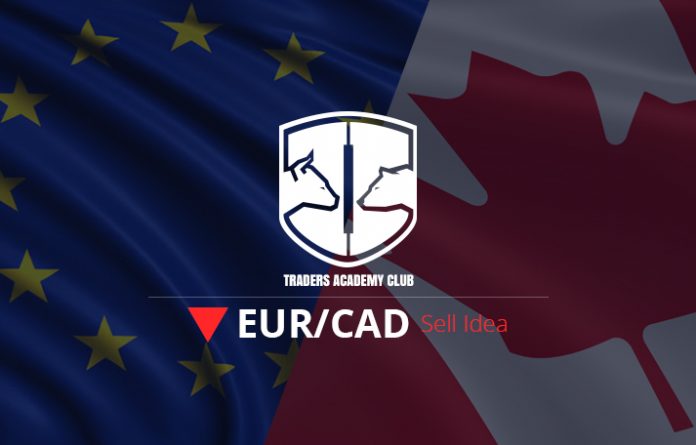 Hi Traders! We have EURCAD sell opportunity with trend line break. A detailed analysis of this setup is as follows:
EURCAD Weekly Chart:
On the weekly chart the price has reached an amazing resistance zone. We also have a bearish divergence that has formed so we may expect the bears to take control soon. But  as long as there is no break below the uptrend line there is a possibility that we might see one more push to the upside.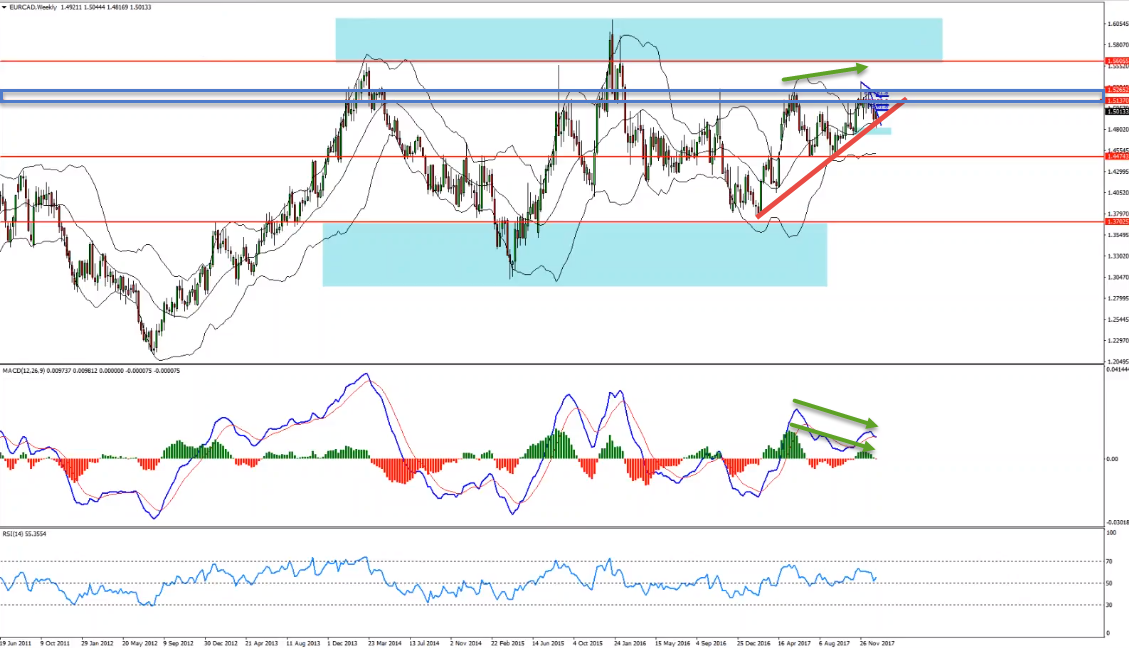 Advertisement
EURCAD Daily Chart:
On the daily chart the price which was moving lower has bounced exactly from the zone where I expected it to and is moving higher.
EURCAD H4 Chart:
On the H4 chart we have a bearish hidden divergence that has formed so we may consider it as an evidence for the bearish momentum.  We also have two downtrend lines that has formed. I want to see 1.5140 to hold, as long as this level is holding we remain bearish.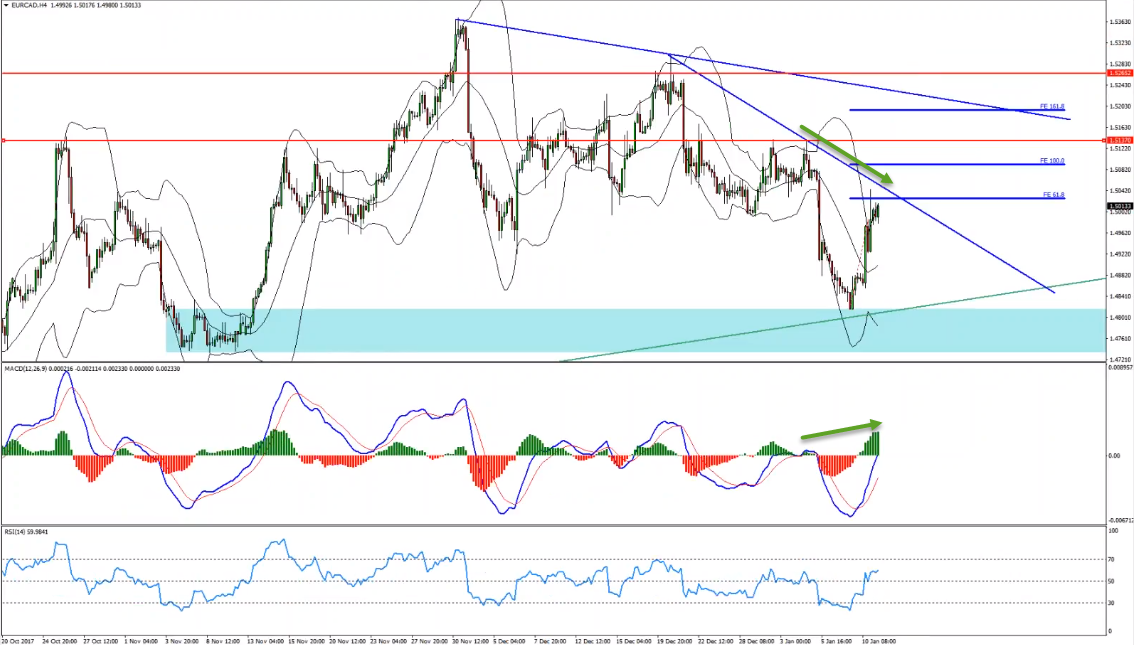 EURCAD H1 Chart:
On the H1 chart The price has created two double waves forming a bigger double wave for us. If the price pushes higher and breaks above the level shown in the screenshot (marked in green dotted lines) and enters the critical zone then we may expect a false break of the downtrend line to happen with bearish divergence. Once this happens then you can trade it with any of your strategy, system or trend line. The aggressive approach here would be the break below the M15 uptrend line.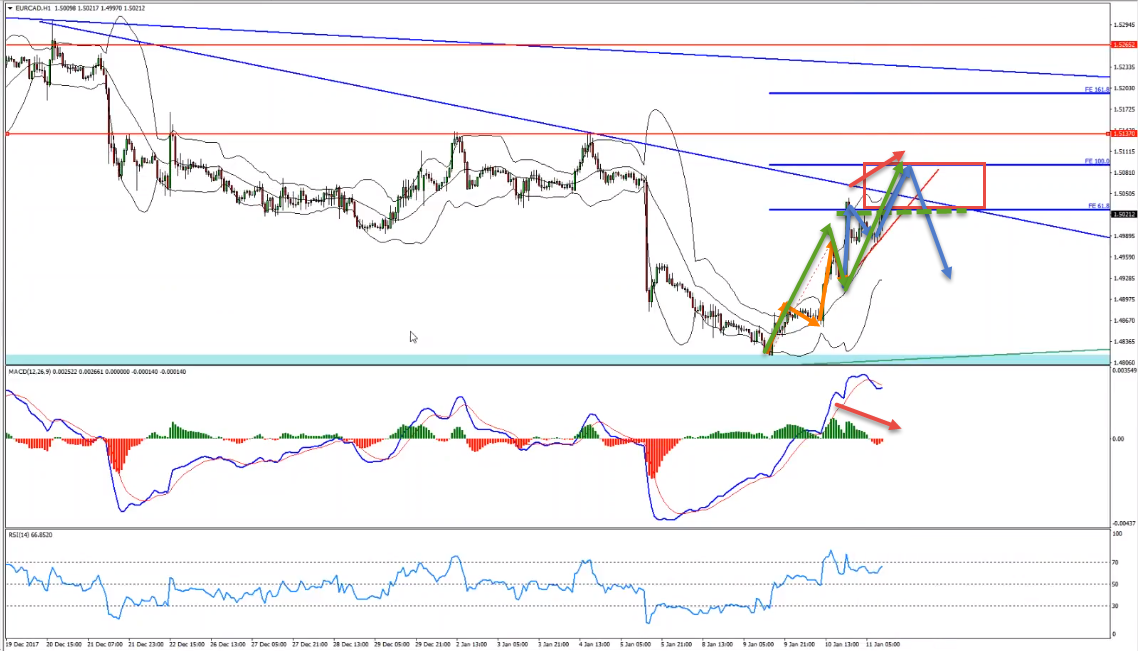 If you want to be more conservative then wait for the price to break below the M15 uptrend line and then look for a correction and then go short with the break of the most recent uptrend line.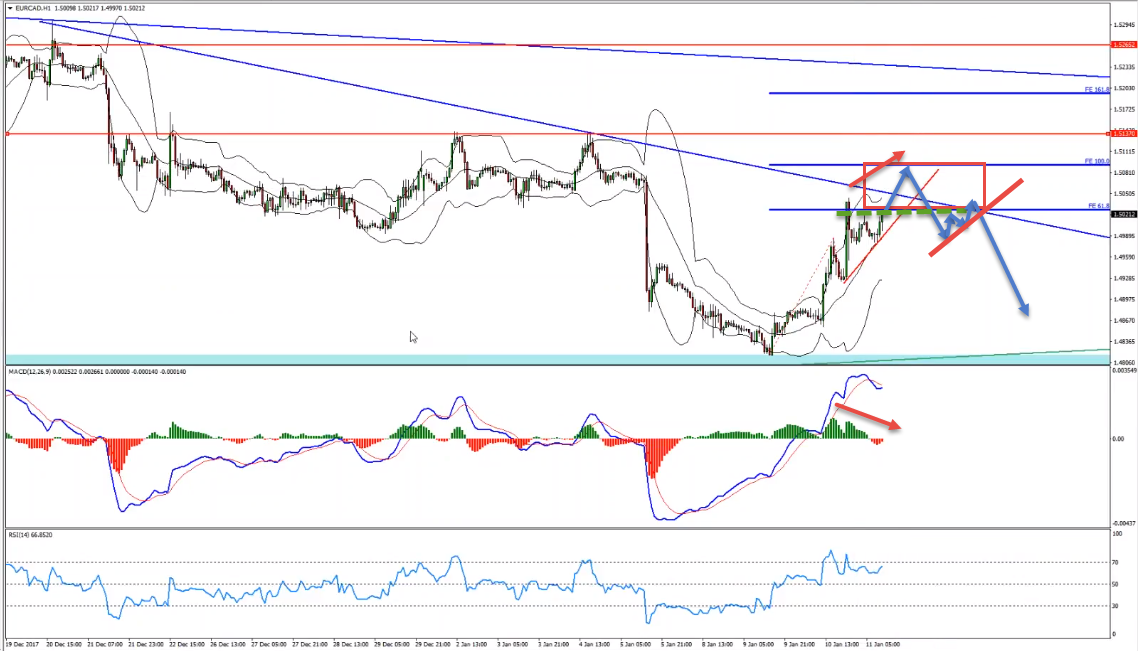 If you want to learn how to do such analysis yourself, if you are looking for a professional team of traders and one of the best online trading communities, If you are looking for enormous archive of Webinars, Trading Tools, Trading Strategies, Books, Indicators, Expert Advisors and much much more, join my traders academy club for only $97 PER YEAR.
Also you can get one of my strategies free of charge. You will find all the details here
Yours to your success
Vladimir Ribakov