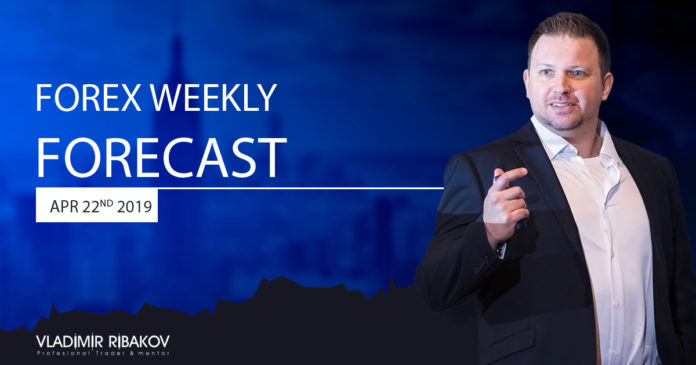 Click To Join Our Community Telegram Group
Hi Traders! Forex Weekly Forecast April 22nd 2019 is here. I am unable to complete my weekly forecast video this week since I got sick and my voice is broken. But I still wanted to make a little forecast for you and share some interesting opportunities, as I see them.
I hope it helps you 🙂
Keep in mind that the volatility in the market is low due to holidays, so it should be back to normal, slowly, on the coming days.
Meanwhile, I invite you to my live trading rooms and to stay updated with all the trading watch-list, ideas and our setups we talk about.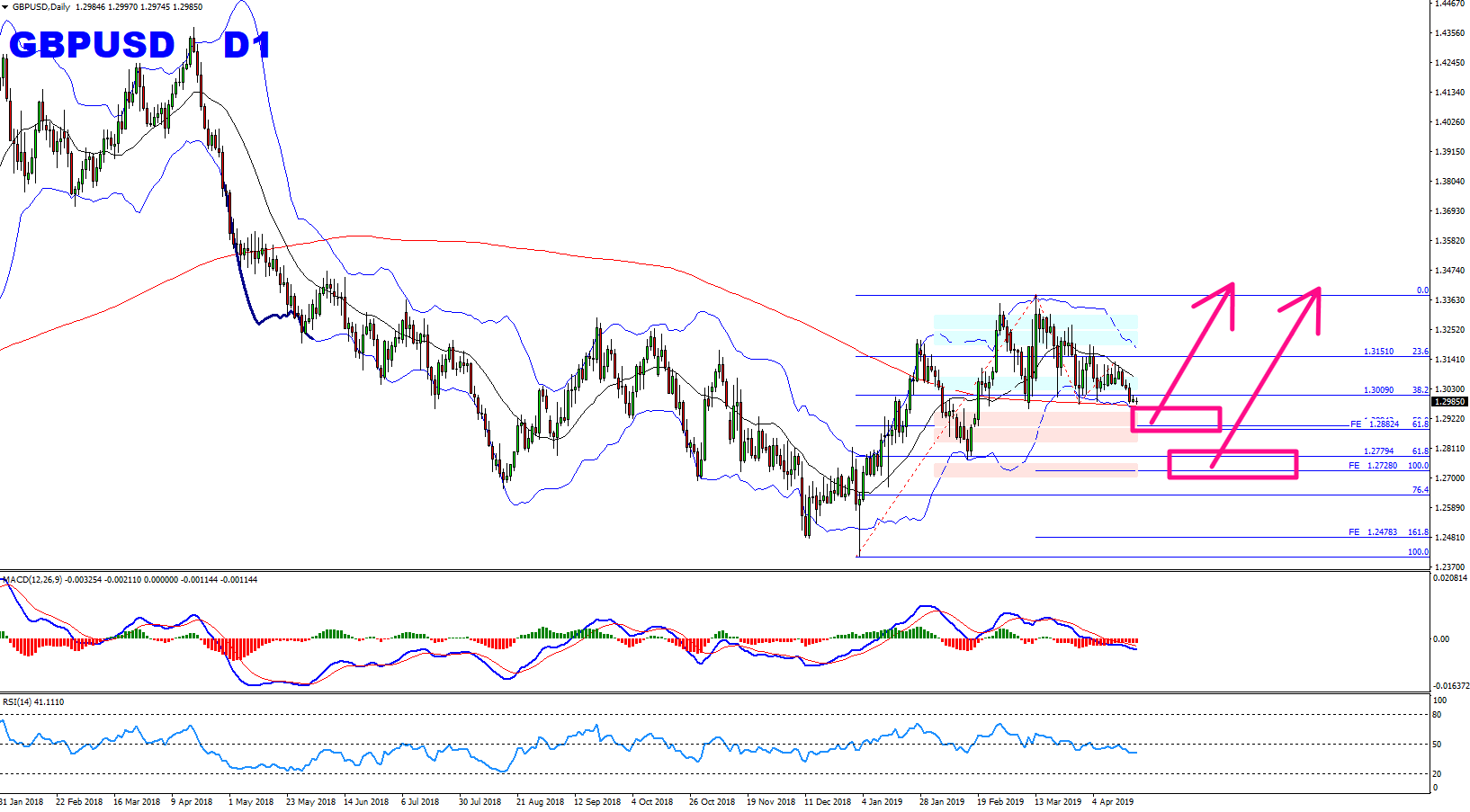 I hold my long term bullish view. The pair had triple higher highs and higher lows on daily chart, so it's a good assumption that we are building up a long term bullish trend.
On the shorter view, we are now making a corrective cycles and approaching to good magnet zones (zones of meeting of different cycles) where from we can start looking for bullish evidence for buys.
USDJPY –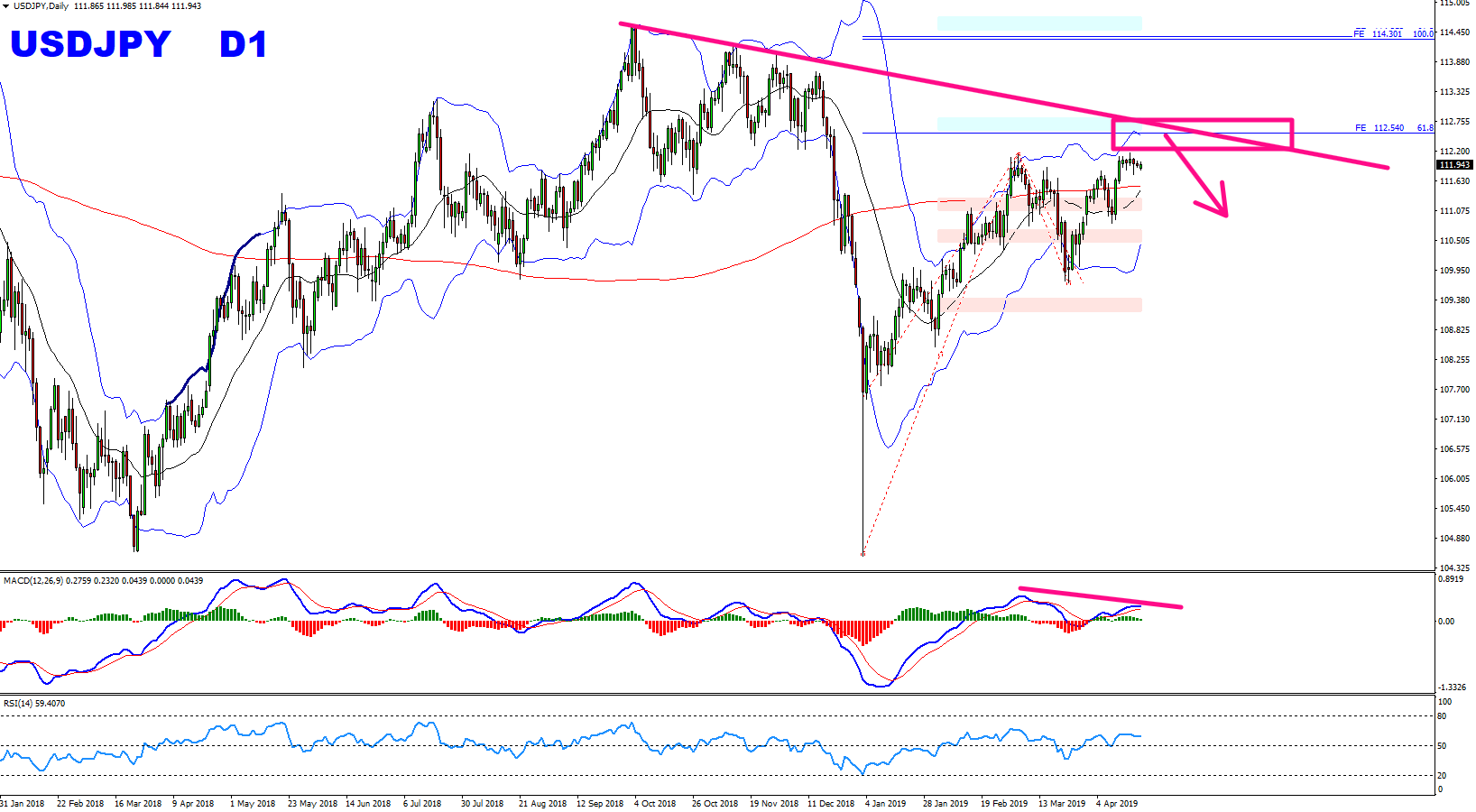 The pair is approaching to a critical zone. Meeting point of bearish trend line and 61.8 Fibo expansion of the rallying cycle.This is a very important zone, where we might start look for some good bearish evidences and possible sell opportunities.
GOLD –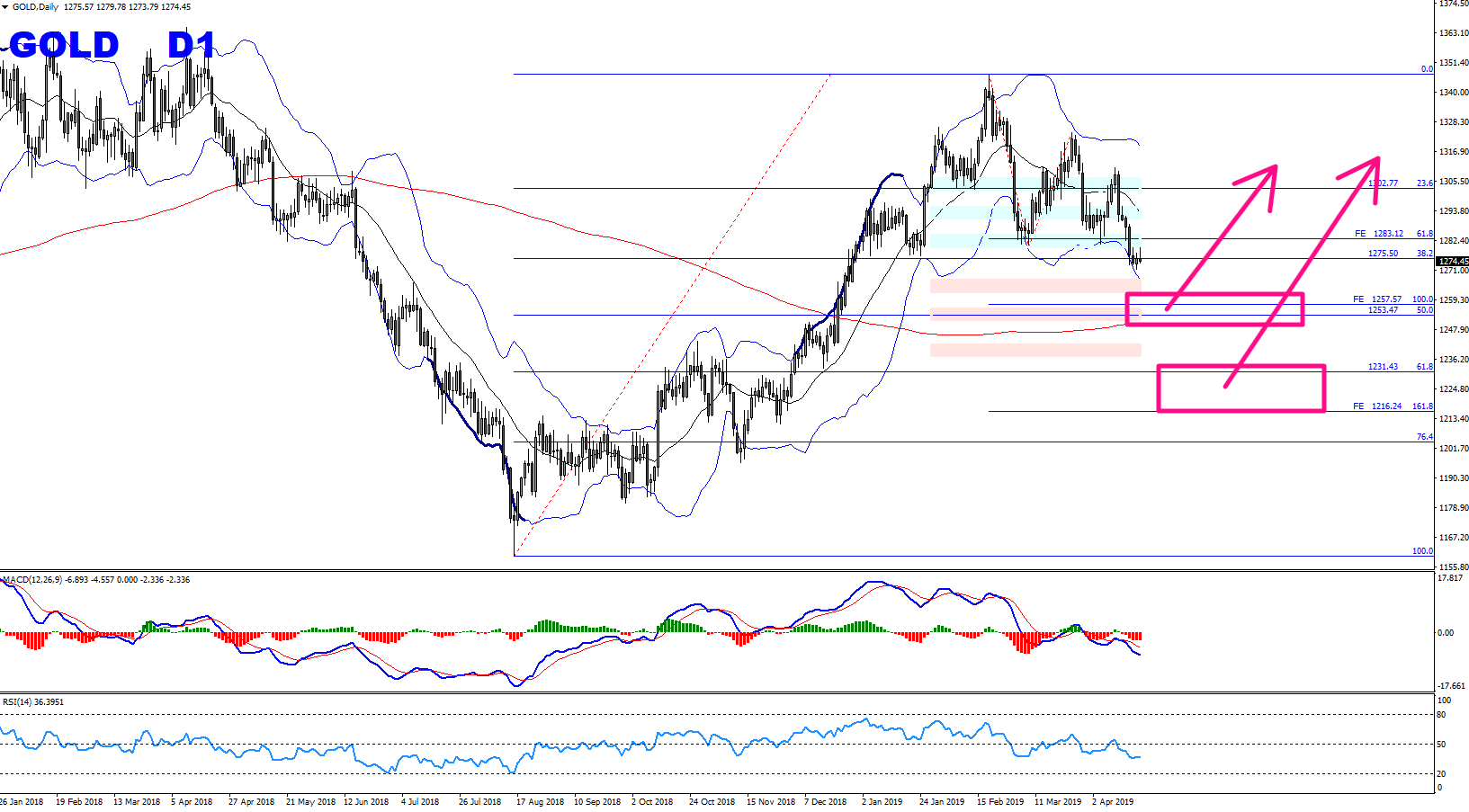 Very similar to the GBPUSD above, the Gold had a good bullish structure on the rally before, making three higher highs and higher lows.Now, it's completing a good corrective cycles which creates some good magnet zones, making a possible bullish divergence and has a massive meeting zone with long term 200 MA.Look for bullish evidences there, before considering a possible buy.
CADCHF –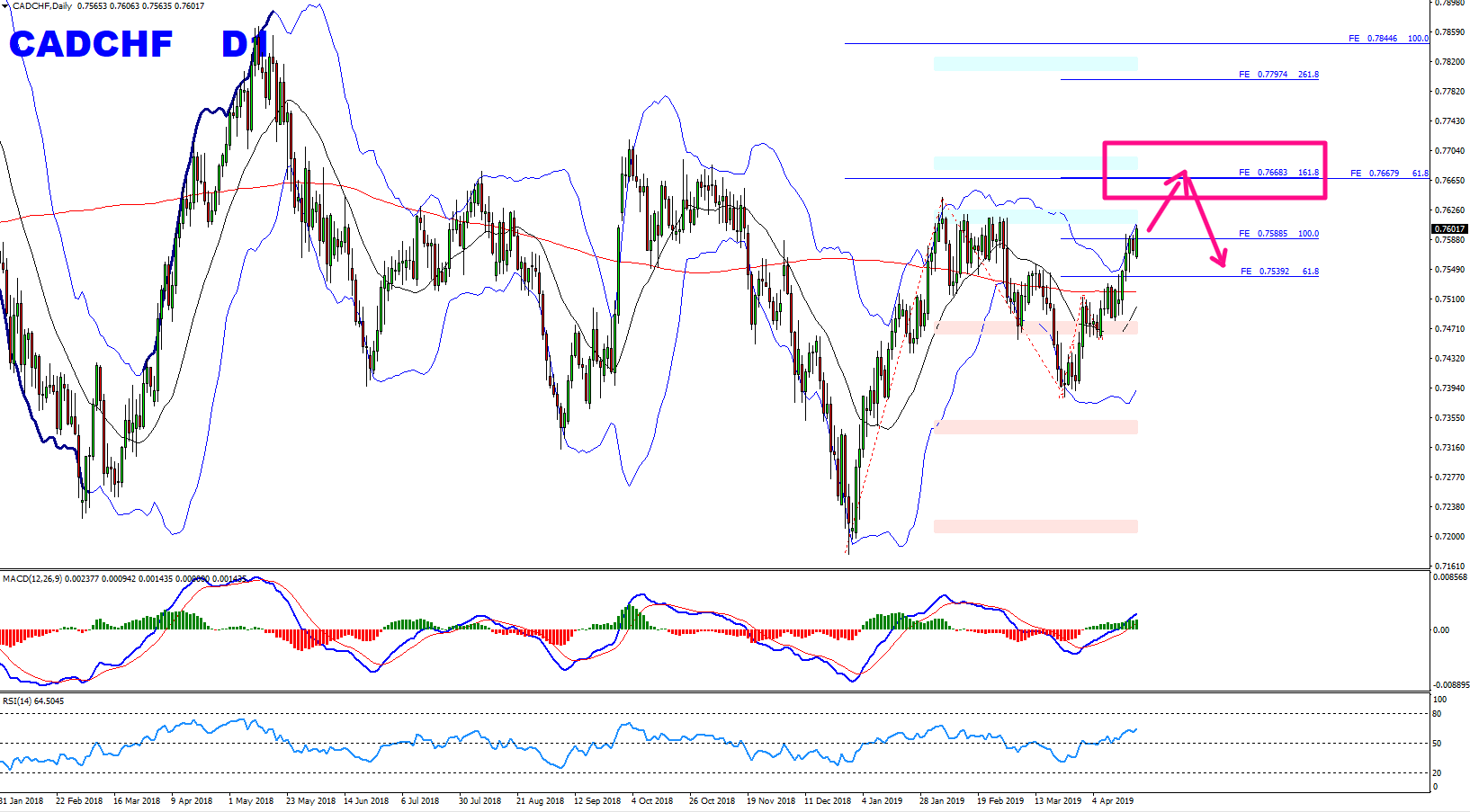 The pair is holding a good healthy bullish momentum as we expected from it on the last few weeks, but now is approaching to a critical zone, as you can see on the image above. I do believe that we will see some bearish fight as closer we approach to the zones, and will good convincing bearish evidences, we might the consider short term sell positions. Keep an eye on this one.
AUDNZD –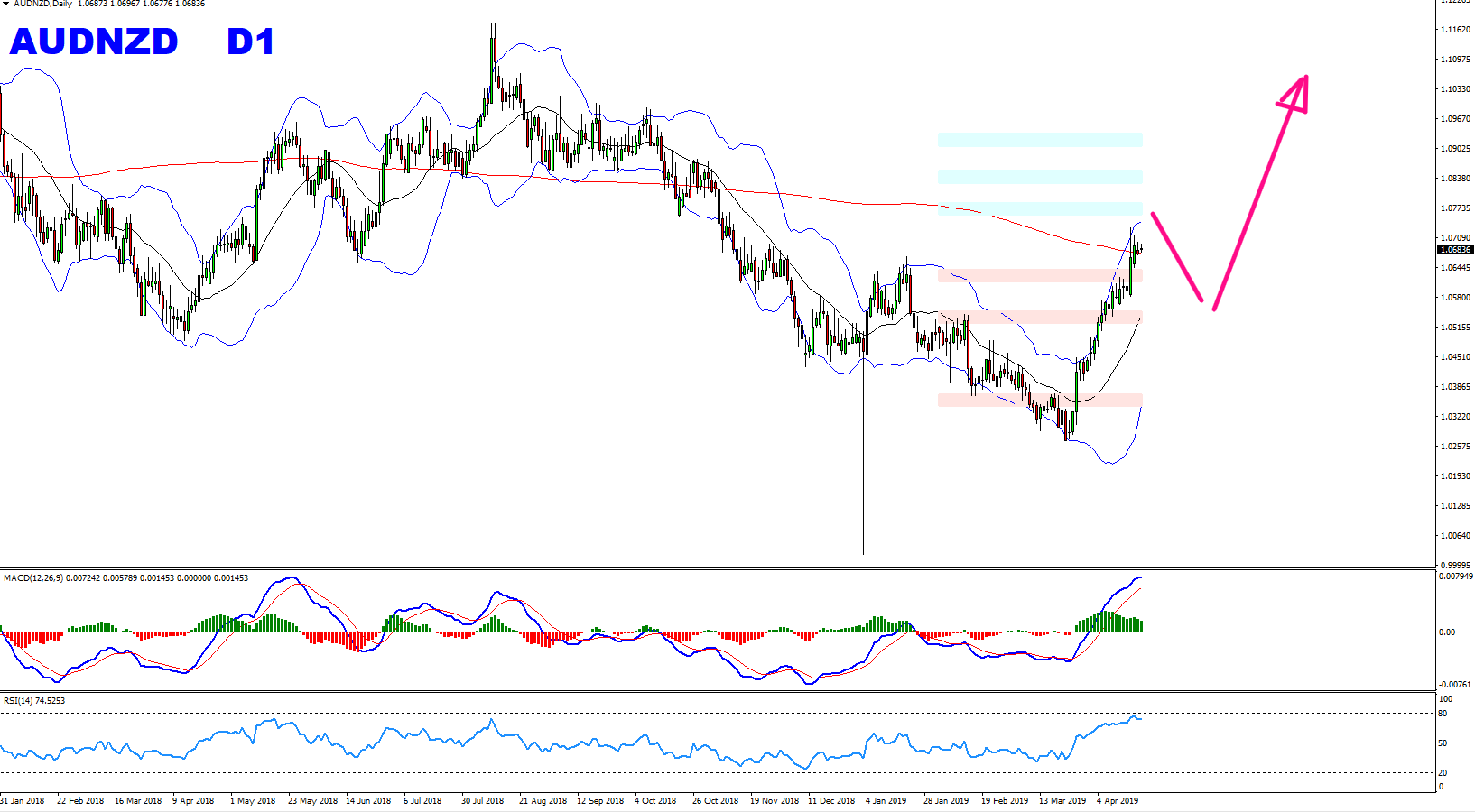 One of my favorites on the last few weeks, as you know 🙂
We have been busy with buying this one, and enjoyed the whole rally upside!
But now, the levels start to be hard, lot of reasons (technical ones) to see some battle between the buyers and the sellers here, and we might see a bearish retraces happen soon.
Once it does, completes, and provides a new bullish evidence, like bullish divergence for example – that's our time to start looking for bullish setups again.
So that's pretty much it.
There will be many more we are going to work with during the week of course, and for that, I invite you once again to my live trading rooms –
And also a reminder, that we have our open channel for the community in the telegram where you can also find ideas, education, articles, videos and much more!
And if you aren't yet part of the amazing newsletter I prepared for my followers, it's time! Amazing videos series is waiting you there!Just make sure to choose your level correctly so you get the right videos 🙂
That's all for today.
I wish you a wonderful trading week!
Yours to your success,
Vladimir Ribakov
Advertisement