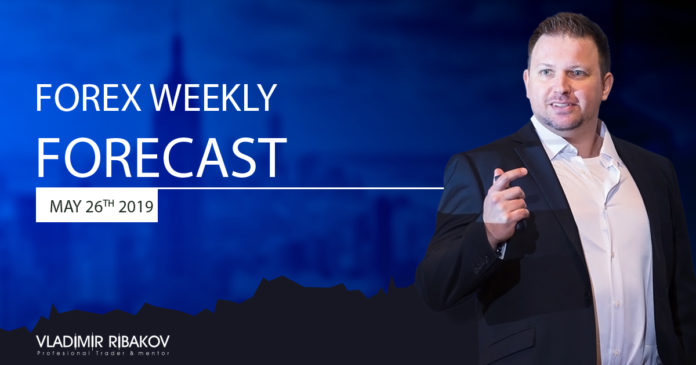 Hi Traders! Forex Weekly Forecast May 26th To May 31st 2019 is here. I hope you enjoy your weekend and have a great time.
You can watch the Forex Weekly Forecast video here –
If you enjoy the video, please hit the "Like" Button and share your feedback in the comments. Your feedback will be very much appreciated.
I wish you a fantastic trading week to come!
I invite you to join me in my live trading rooms, on daily basis, and improve your trading with us.
Also you can get one of my strategies free of charge. You will find all the details here
I wish you a wonderful trading week
Yours for your success,
Vladimir Ribakov