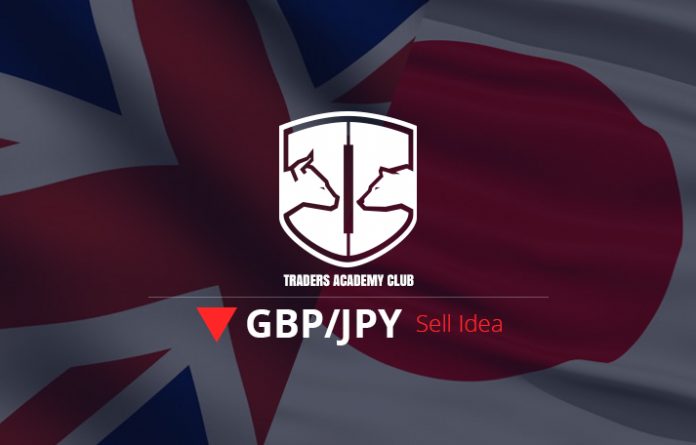 Hi Traders! We have a good GBPJPY intraday sell opportunity forming at the moment. A detailed analysis of this setup is as follows:
GBPJPY Weekly Chart:
On the weekly chart we had a special cycle which has completed itself and this special cycle is followed by double wave up. Currently we got a false break of this double wave with bearish divergence. This means we could see moves to the downside. Keep in mind we could still see 160.00 based on the previous bearish special cycle.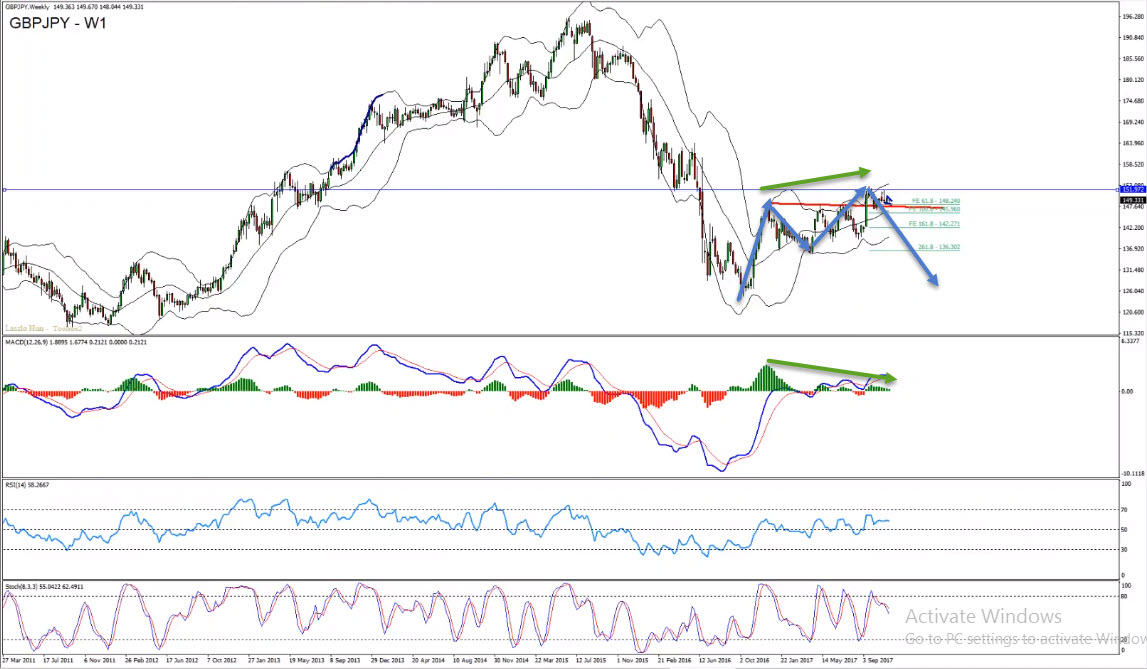 Advertisement
GBPJPY Daily Chart:
On the daily chart we had a double wave up move with a range in between but in this daily chart we don't have any confirmation in the form of divergence. After the breakout at the top the price is making higher lows and is having a hard time pushing lower. So we will be looking for confirmations on lower timeframes.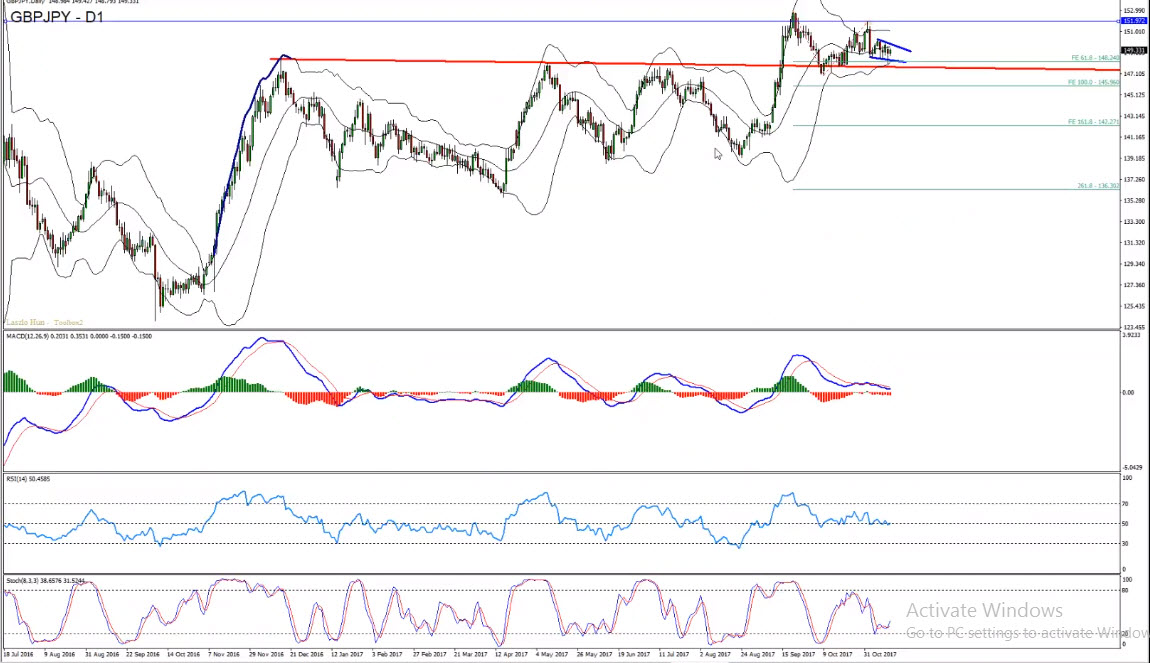 GBPJPY H4 Chart:
On the H4 chart after the break of the uptrend line, price has created a bearish convergence. We had only one false break and it looks like the bears are having a difficult time gaining momentum which means in the longer term the double wave down that we were looking for may or may not happen. So on the shorter term until we get any confirmation for bullish momentum, we can start looking for sells.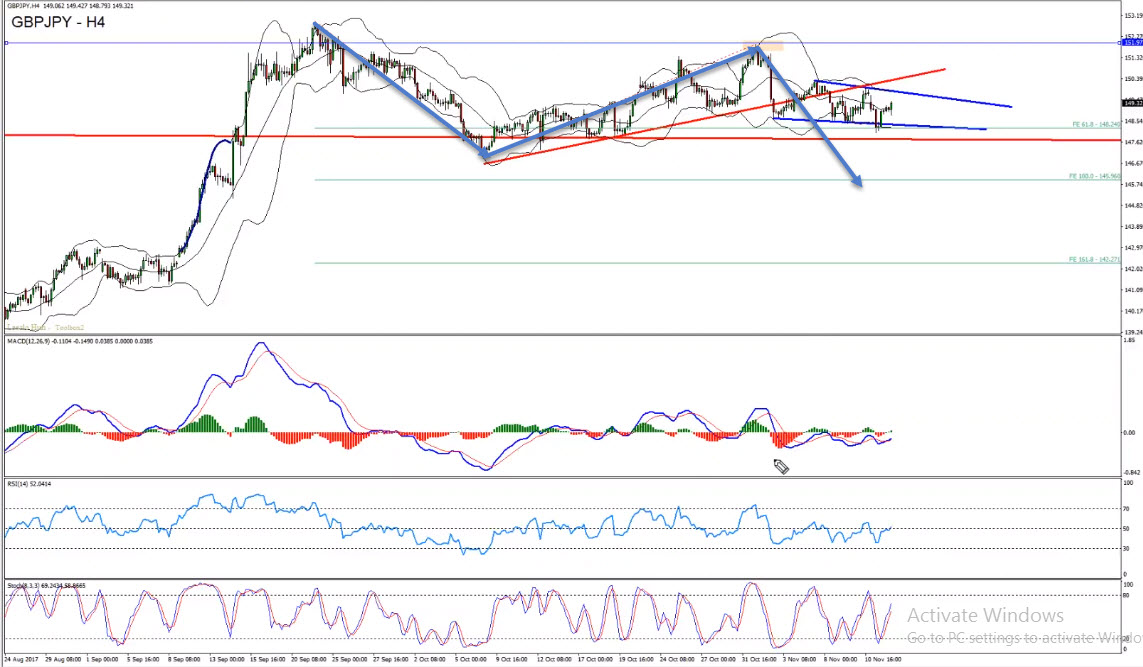 GBPJPY H1 Chart:
On the H1 chart as long as we are bearish and any push towards the top of the pattern shown in the screenshot with bearish divergence to be formed could be a good opportunity for the sells.
Rather if we get a break above the top of this pattern then we will reanalyze the situation.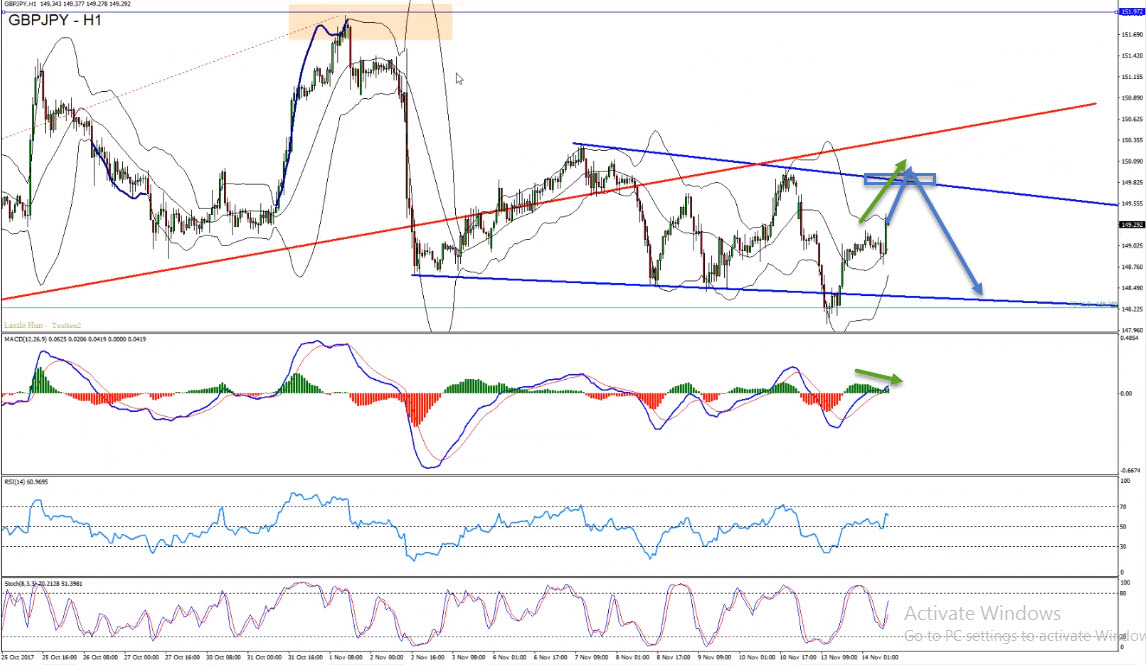 If you want to learn how to do such analysis yourself, if you are looking for a professional team of traders and one of the best online trading communities, If you are looking for enormous archive of Webinars, Trading Tools, Trading Strategies, Books, Indicators, Expert Advisors and much much more, join my traders academy club for only $97 PER YEAR.
Also you can get one of my strategies free of charge. You will find all the details here
Yours to your success
Vladimir Ribakov