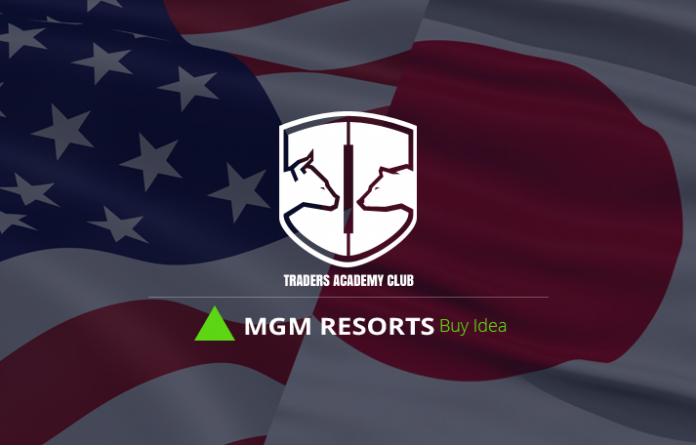 Hi Traders! We have a buy opportunity in MGM Resorts stocks. A detailed analysis of this setup is as follows:
MGM Resorts Weekly Chart:
On the weekly chart we might see a further continuation up because we had a double cycle up and price is currently respecting the 61% of the first cycle. We do have an uptrend line and MACD is making higher lows which more or less provides a confirmation that we might see a range. If we see a breakout below the zone shown in the screenshot then no more buys from this level and we are going to follow the next levels to see if we can get the buys from there.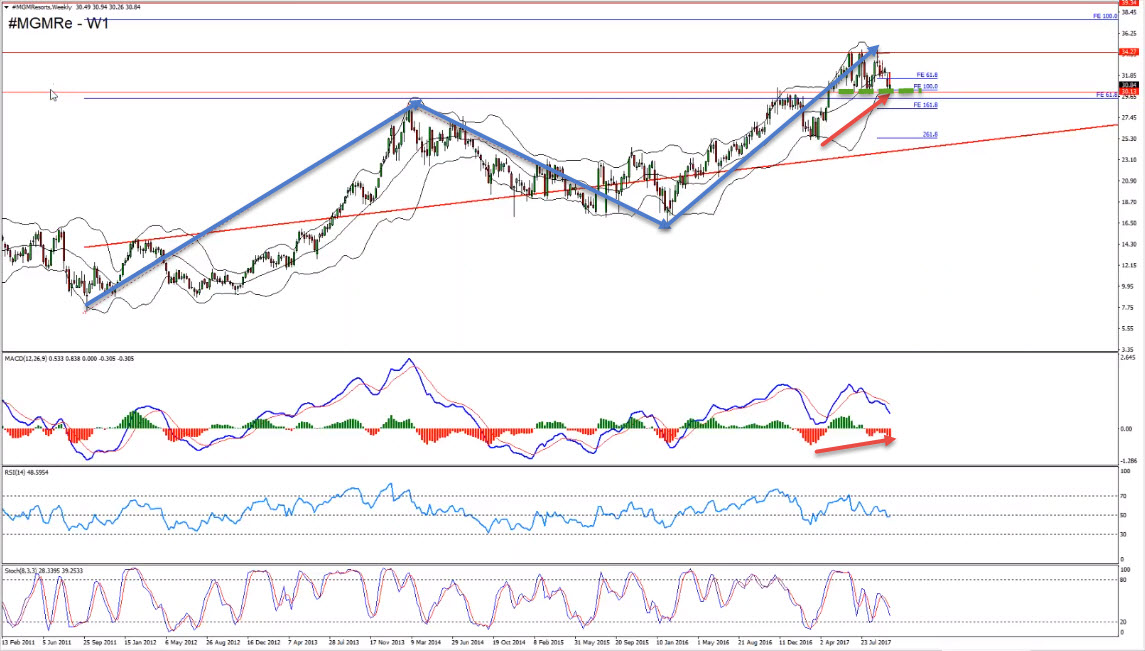 Advertisement
But as long as the last low is holding this setup is valid.
MGM Resorts Daily Chart:
On the daily chart we have a range that has formed with the highs and lows reaching parallel resistance and support zones. The price is now at the bottom of this daily range and we might see pushes to the upside at least to the top of this daily range.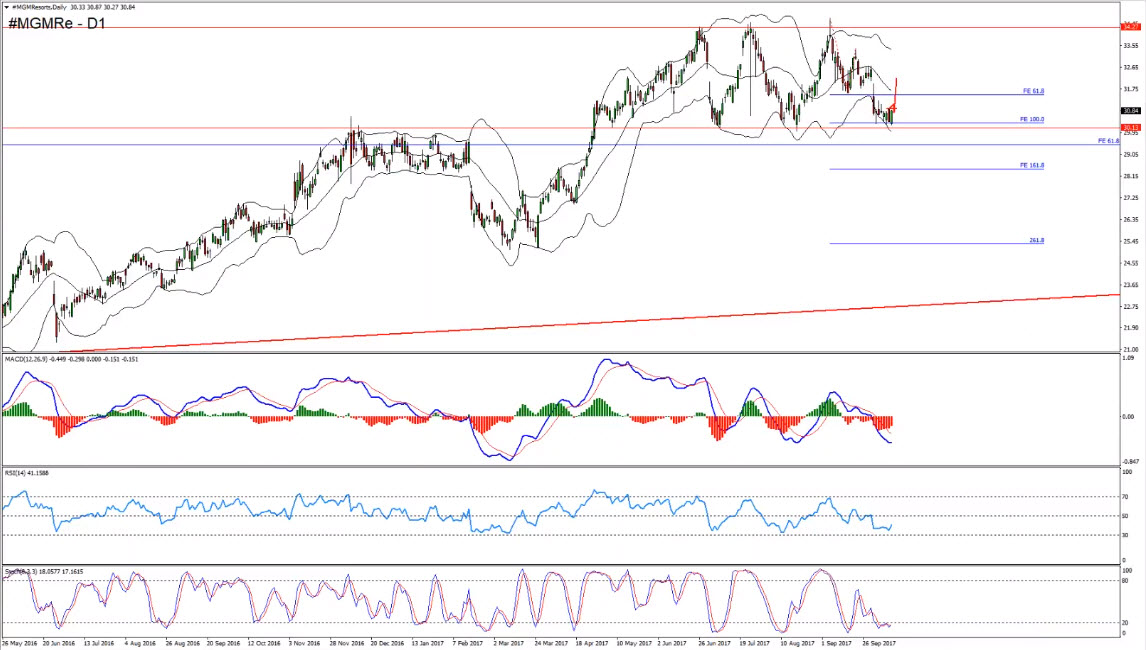 MGM Resorts H4 Chart:
On H4 chart the price is moving inside the daily range and we got intraday cycle now which reached the 100% and has created a magnet zone for us, we do have a bullish divergence that we are looking for and we may expect the bulls to take charge soon.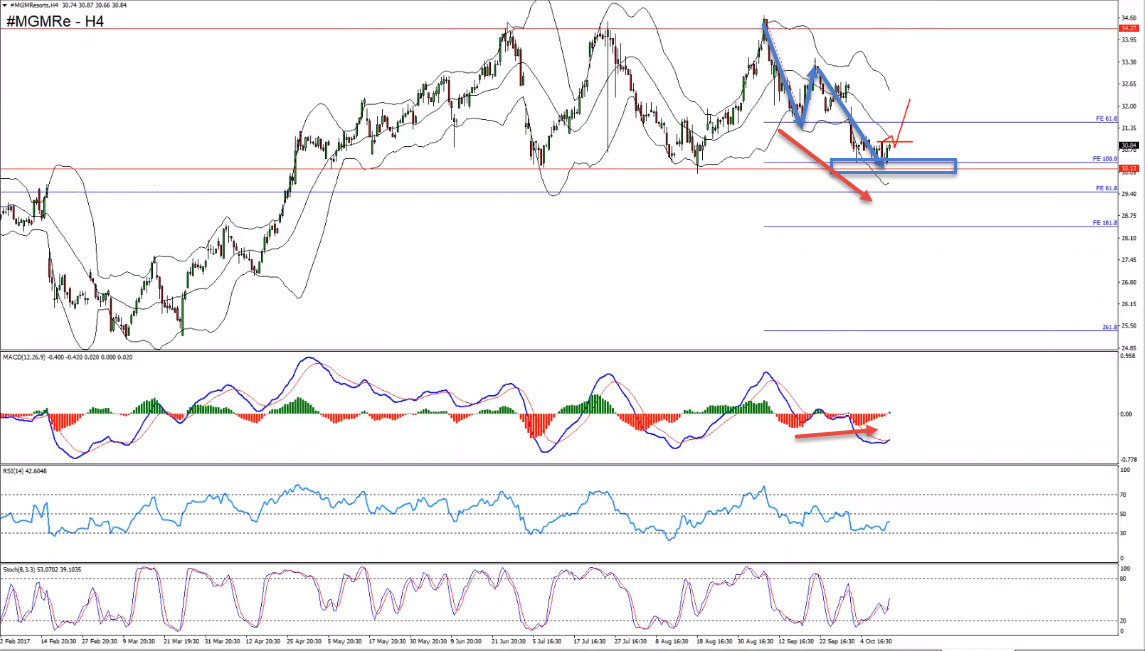 MGM Resorts H1 Chart (Aggressive Approach):
On the H1 chart we have a down trend line and also we also got a false break at the bottom. Technically more aggressive approach here would be a break above the last high which must come with higher highs on the MACD and then wait for a correction to happen and then we can expect the price to continue further.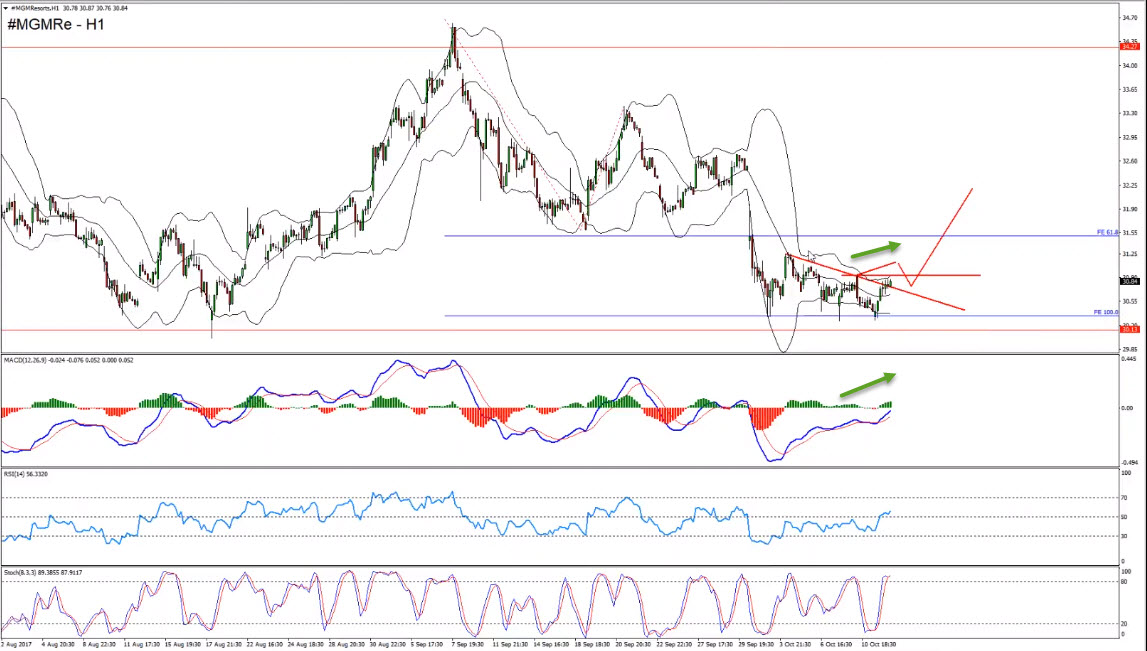 MGM Resorts H1 Chart (Conservative Approach):
If you want to be more conservative then wait for the breakout above the high shown in the screenshot and then we can expect pullbacks and once the pullback completes itself, we may expect the bullish momentum to continue further.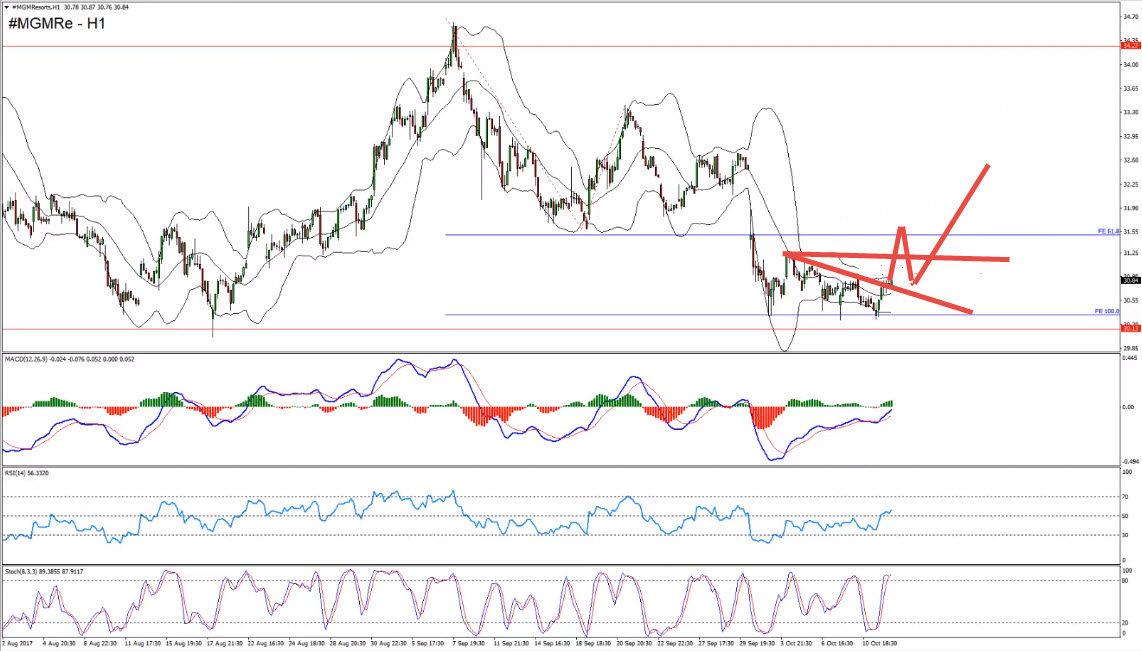 If you are not sure how and when exactly to enter you may use: Crystal Ball and Forex Libra Code as well as sRs Trend Rider and Forex Triple B later on once the trend is confirmed.
If you want the Forex Libra Code you can purchase it  here
If you would like to get the Crystal Ball software 100% free (the complete package which also includes how exactly I trade these setups), go ahead and click on the button below.

If you want the Forex Triple B 2.0 you can download it for free. Click on the button below to get your copy.

If you want the sRs Trend Rider 2.0 you can download it for free. Click on the button below to get your copy.

Also if you want to learn how to do such analysis yourself, if you are looking for a professional team of traders and one of the best online trading communities, If you are looking for enormous archive of Webinars, Trading Tools, Trading Strategies, Books, Indicators, Expert Advisors and much much more, join my traders academy club for only $97 PER YEAR.
Also you can get one of my strategies free of charge. You will find all the details here

Yours,
Vladimir