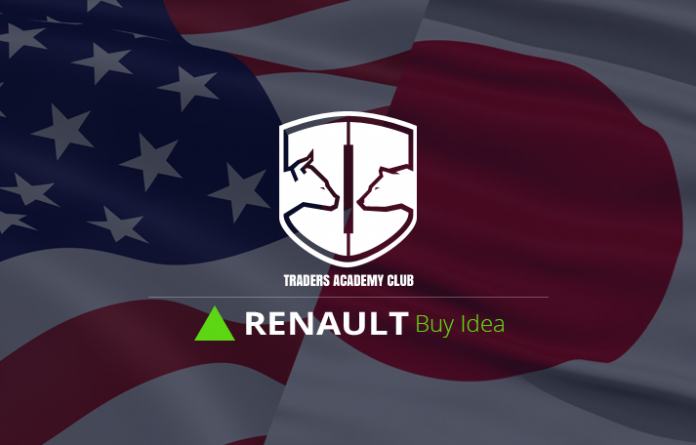 Click To Join Our Community Telegram Group
Hi Traders! We have a Renault buy opportunity forming at the moment.
Renault Daily Chart:
On the daily chart the price has created a two bigger bearish cycles (marked in yellow in the screenshot) Inside each leg of these bigger bearish cycles we have two smaller inner bearish  cycles that has formed (which is marked in blue in the screenshot). Currently the price is trading inside a channel.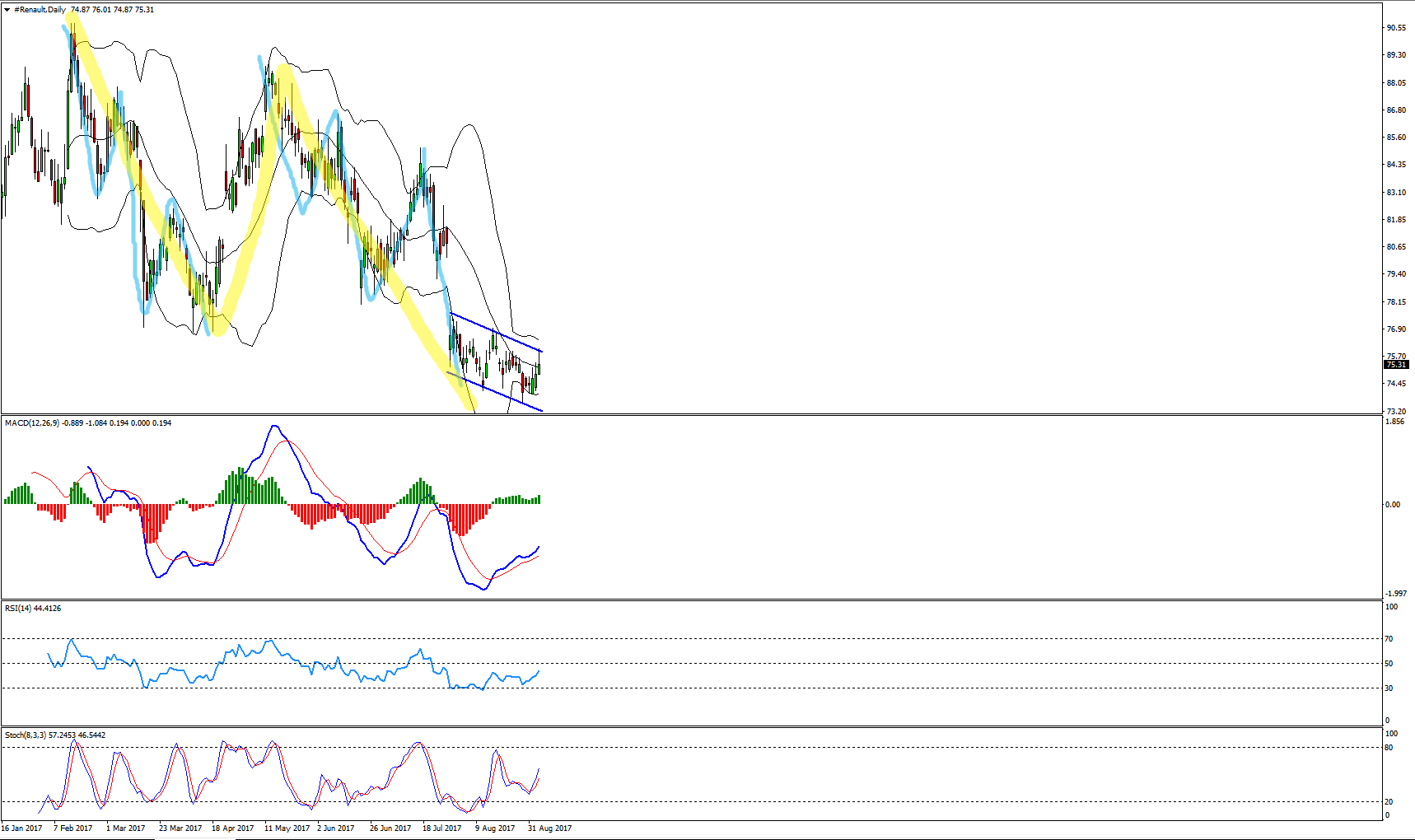 Renault H4 Chart:
In this stock on the H4 chart, the price has created a channel and is trading inside it. We also have a bullish divergence that has formed and we may expect the bulls to take charge soon. We will be looking for confirmation before we get into the buy trade. First of all we want to see the price to breakout at the top of this channel and then we can look to long this pair.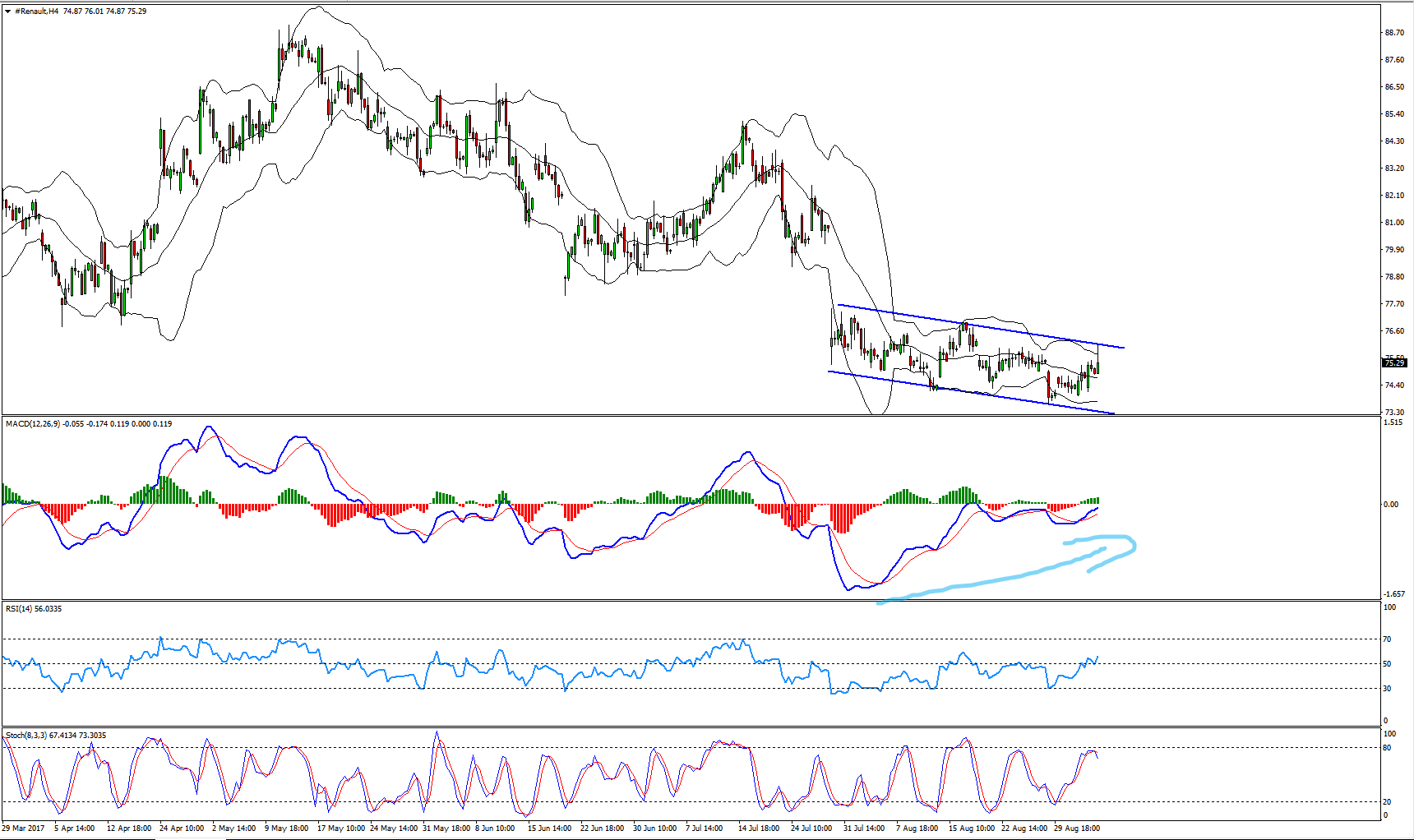 In this scenario on a most ideal and conservative approach, we want to see a break above 76.90 zone. First of all we want to see the price to breakout at the top of the channel and then the price to move higher and hold above it. After that we may expect a correction in the form of double wave down. Once this double wave correction completes itself, draw the most recent trend line and when the price breaks above this trend line we can start looking for buys.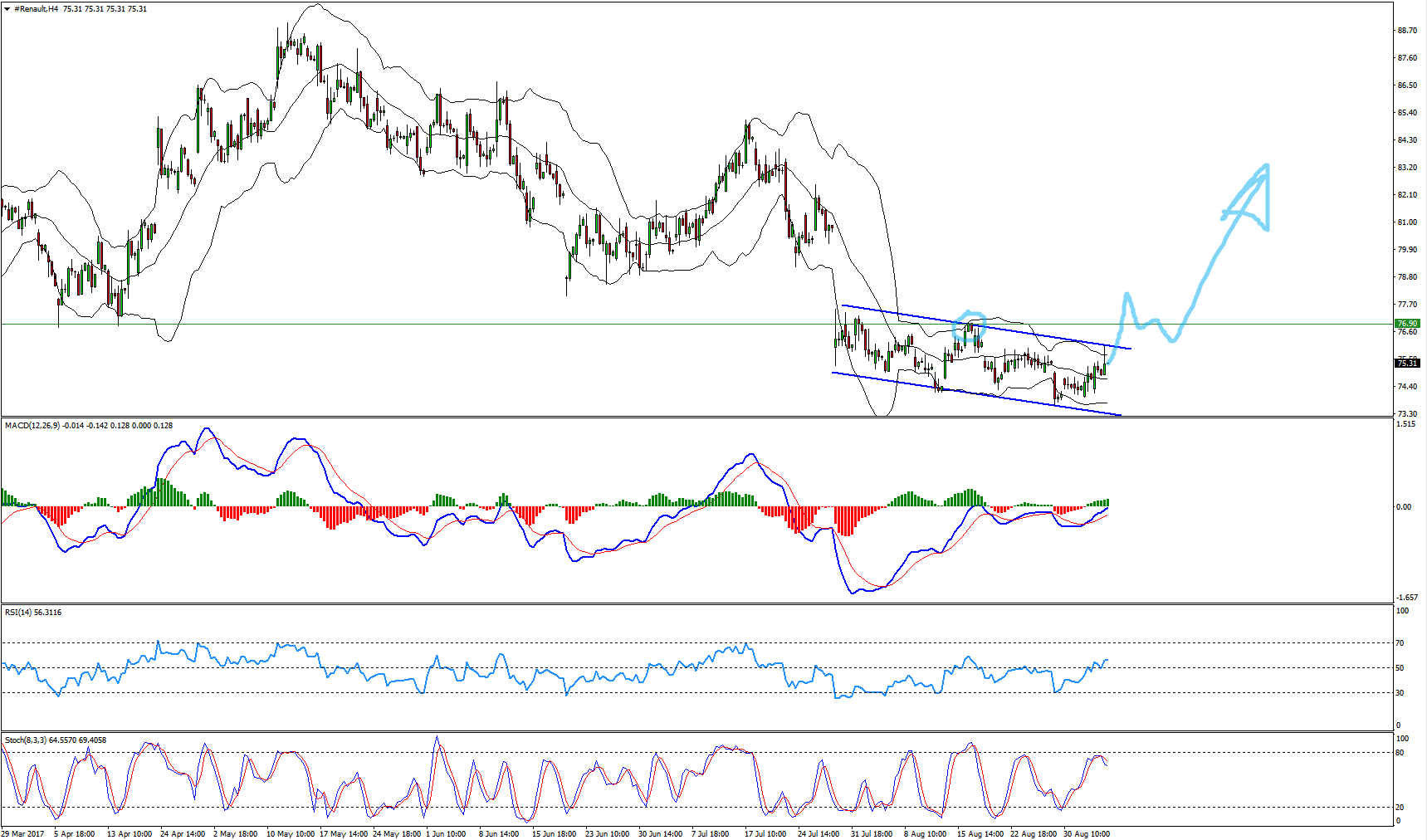 If a bullish reversal didn't happen here and if the price moves lower and this stock breaks below this channel, then 67 zone will be the next level to follow. We will be looking for a bullish reversal to happen once price reaches this 67 zone.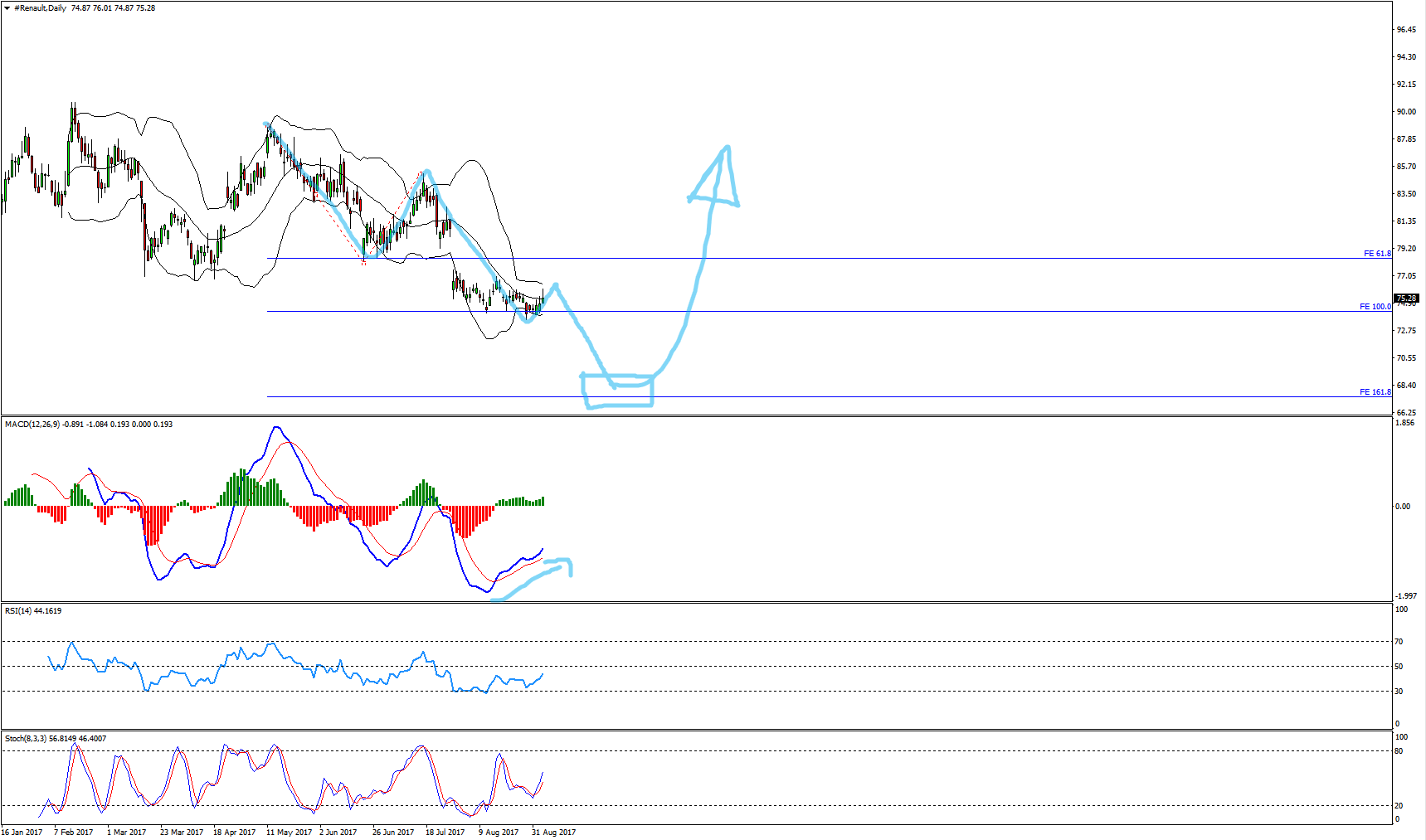 If you want to learn how to do such analysis yourself, if you are looking for a professional team of traders and one of the best online trading communities, If you are looking for enormous archive of Webinars, Trading Tools, Trading Strategies, Books, Indicators, Expert Advisors and much much more, join my traders academy club for only $97 PER YEAR.
Also you can get one of my strategies free of charge. You will find all the details here

Yours,
Vladimir
Advertisement