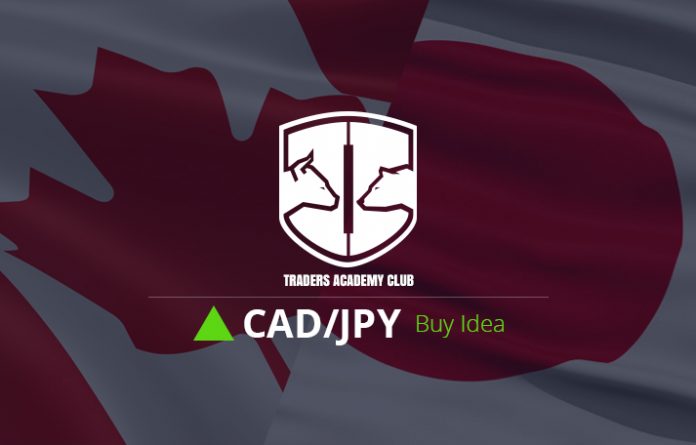 Hi Traders! Short term convergence creates buy opportunities in CADJPY. A detailed analysis of this setup is as follows.
CADJPY H4 Chart:
On the H4 chart we have a perfect uptrend line and the price is bouncing from this uptrend line now, we also got a bearish cycle and this cycle coincides with the trendline in the zone marked in the screenshot and the price is being respected here. Bullish pressure is created in the MACD we also got a false break as an added confirmation hence we may expect short term bullish moves.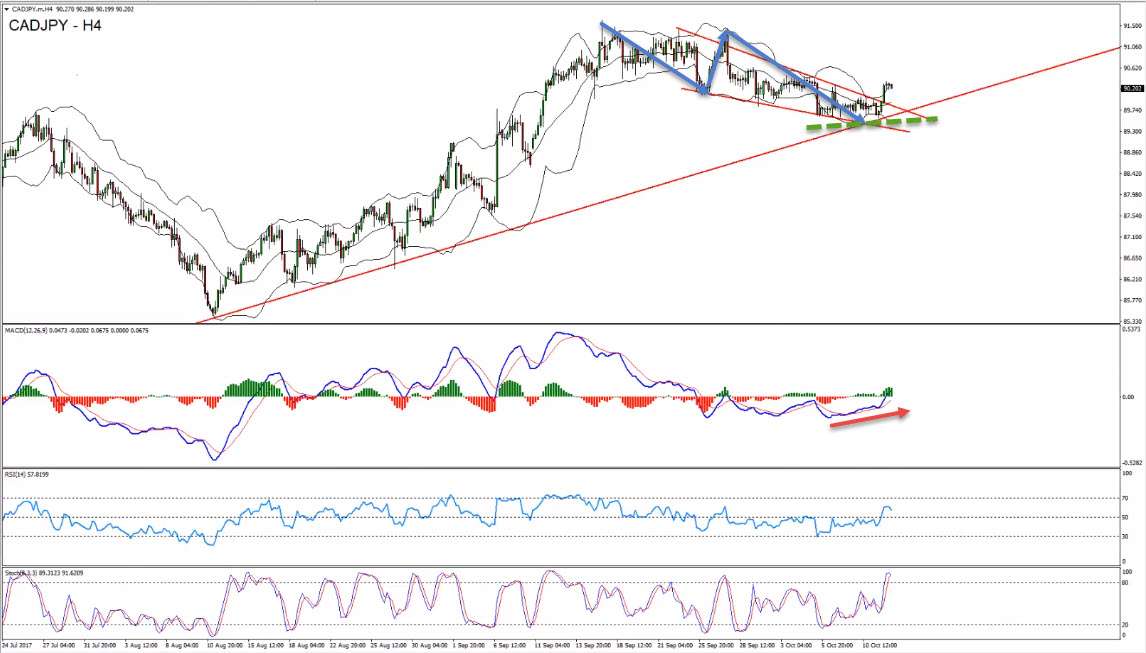 Advertisement
CADJPY  H1 Chart:
On the H1 chart price broke above the down trendline and we got higher highs creating bullish convergence we earlier had bullish divergence hence creating a classical setup for us, now as per the book scenario we are looking for pullbacks. We do have two possibilities here as we might see this pull back in the form of double wave and breakout of the most recent trendline or alternatively we might see a flat correction in a range and wait for a breakout and the top.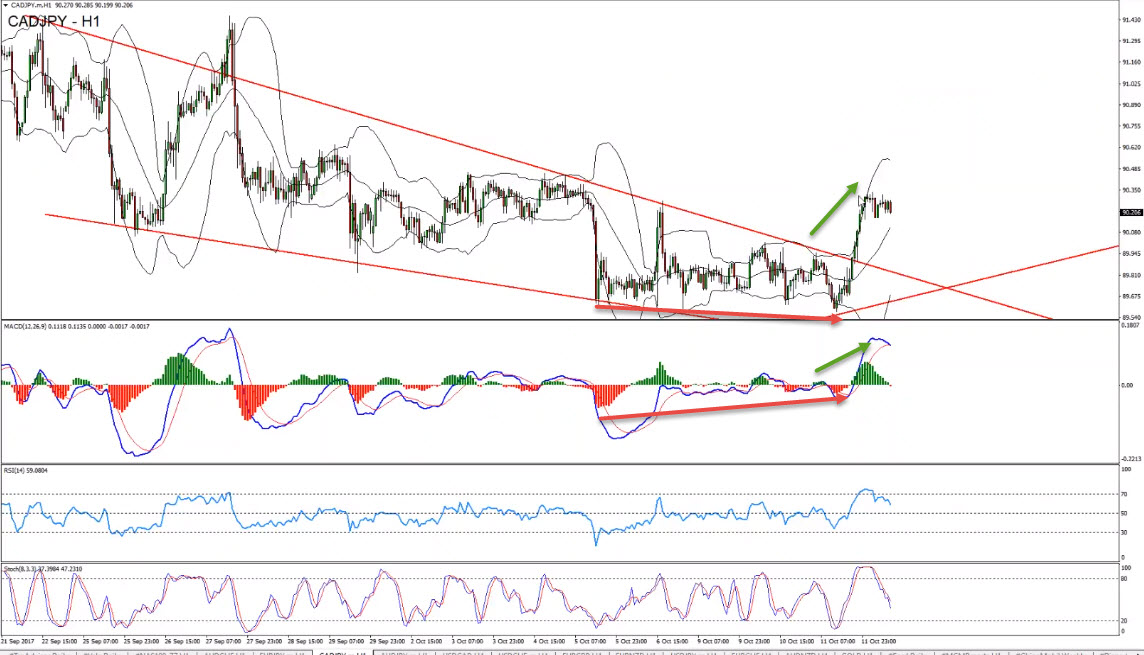 CADJPY M15 Chart:
On the M15 chart we got the first corrective leg and now we may expect the second leg could become something like what is shown in the screenshot and we may wait for the breakout at the top to join the bulls.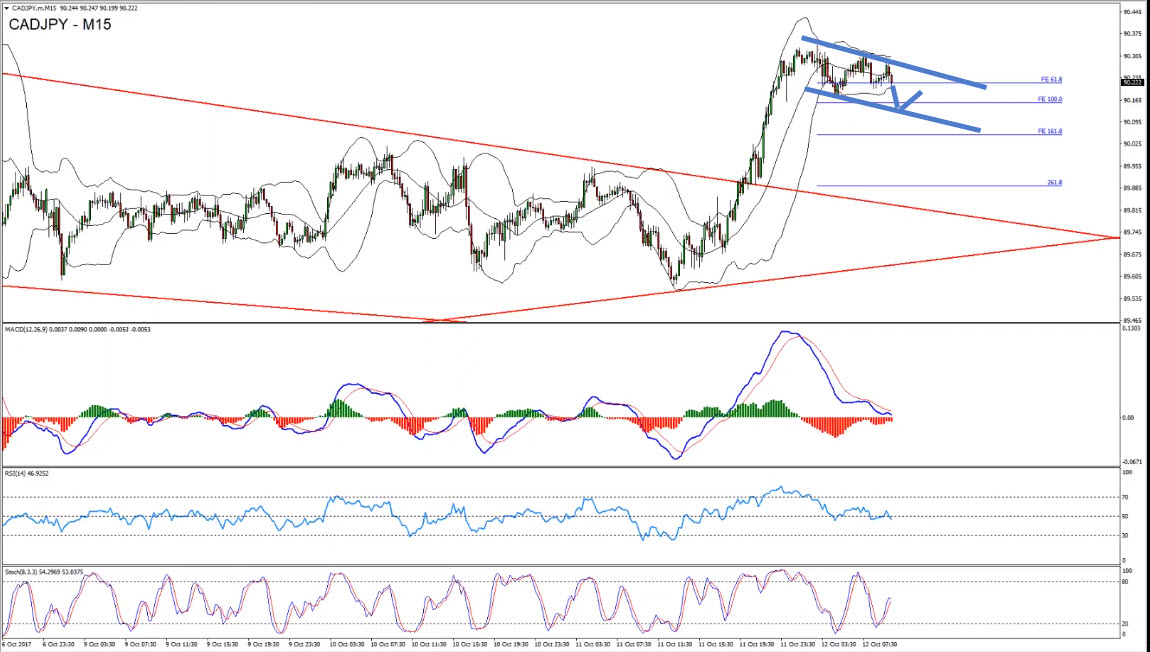 If you are not sure how and when exactly to enter you may use: Crystal Ball and Forex Libra Code as well as sRs Trend Rider and Forex Triple B later on once the trend is confirmed.
If you want the Forex Libra Code you can purchase it  here
If you would like to get the Crystal Ball software 100% free (the complete package which also includes how exactly I trade these setups), go ahead and click on the button below.

If you want the Forex Triple B 2.0 you can download it for free. Click on the button below to get your copy.

If you want the sRs Trend Rider 2.0 you can download it for free. Click on the button below to get your copy.

Also if you want to learn how to do such analysis yourself, if you are looking for a professional team of traders and one of the best online trading communities, If you are looking for enormous archive of Webinars, Trading Tools, Trading Strategies, Books, Indicators, Expert Advisors and much much more, join my traders academy club for only $97 PER YEAR.
Also you can get one of my strategies free of charge. You will find all the details here

Yours,
Vladimir