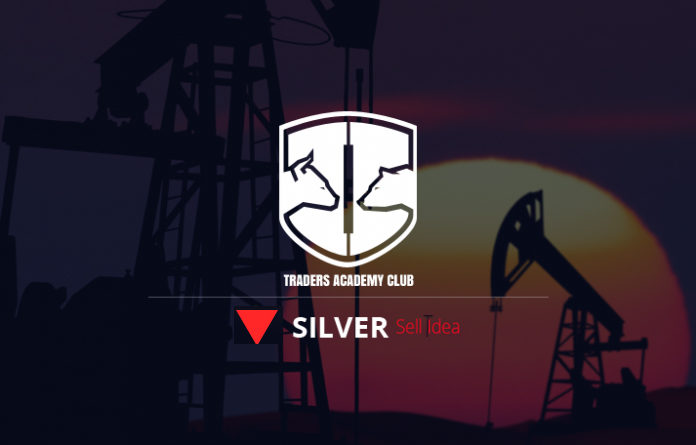 Hi Traders! Silver technical analysis and forecast is here. The way I would like to analyze the chart for setups is based on multi-timeframe confirmations because in my POV if we get more evidences on different timeframes for the same direction then it makes the setup much more reliable. If you would like to learn more about the way we trade and the technical analysis we use then check out the Traders Academy Club Spoiler alert – free memberships are available! This analysis will be based on price action trading (if you want to learn about price action trading, you can watch this video here).
Silver D1(Daily) Chart Analysis –

Bearish Channel, Stochastic Oscillator
On the daily chart we have a bearish channel that has formed which started on 6th August 2020 and the price is currently moving inside it. This channel is formed by the highs and lows reaching parallel support and resistance zones. The price which is moving inside this channel, reached the top of it, respected it and is currently holding below it. Until the top of this channel holds my view remains bearish here. In addition to this, based on the Stochastic Oscillator we could see that the price is currently nearing the extreme zone and there are no evidences opposing this bearish view. So everything looks good here for the bears, we may now move down to one timeframe lower and see if we can find evidences supporting this bearish view.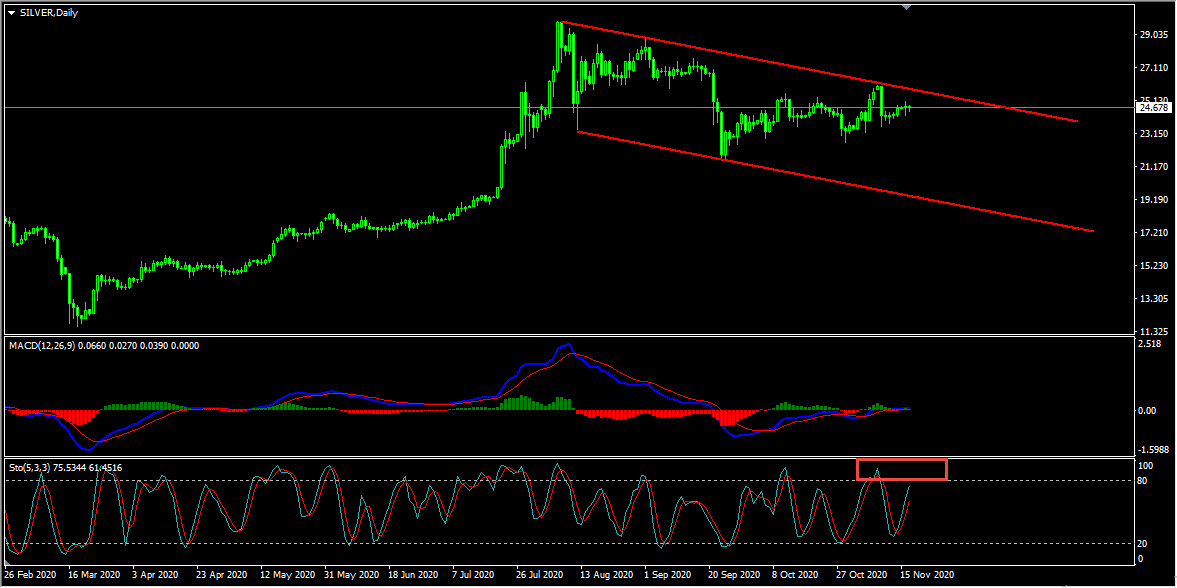 Silver H4(4 Hours) Chart Analysis – Range, ADX Indicator
On the H4 chart after the big move to the downside currently it looks like a correction is happening in the form of a range. The price which is moving inside this range has currently bounced from the top of it and is moving lower towards the bottom. Also, the ADX indicator gave a bearish signal at the cross of -DI (red line) versus +DI (green line) and the main signal line (silver line) reads value over 25, we may consider this as evidence of bearish pressure. If we get a valid breakout below the bottom of this range, we may then consider it as a validation for the bearish view and may expect the price to continue lower further in the short term.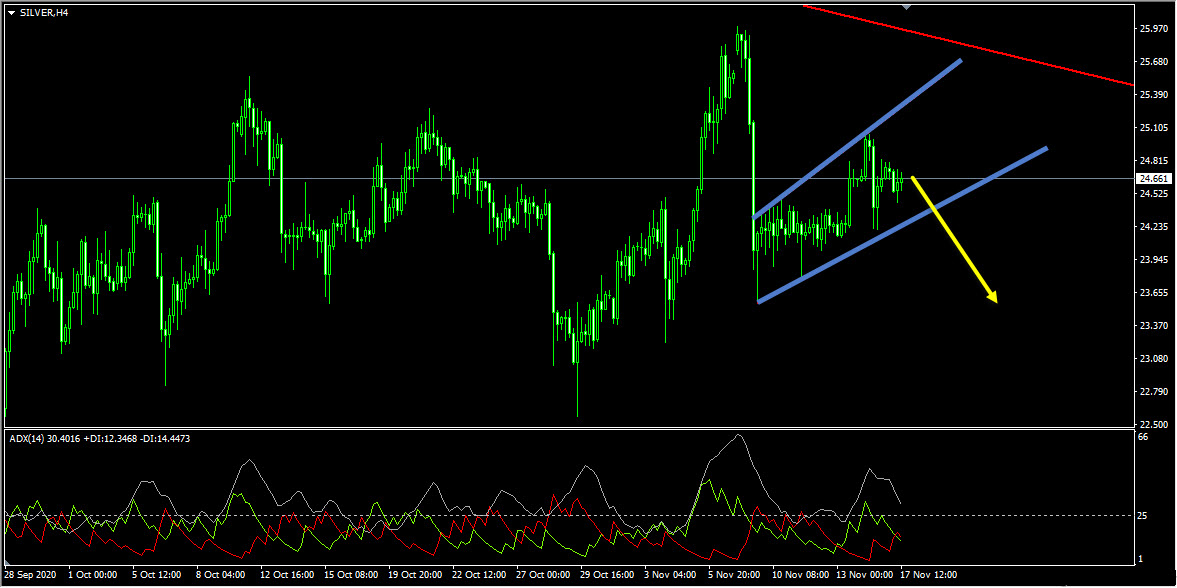 Technical Analysis And Forecast Summary
Silver D1(Daily) Chart Analysis 
Bearish Channel, Stochastic Oscillator
Silver H4(4 Hours) Chart Analysis 
Trading Tips
It is always recommended to look for confirmations before you jump into any trade. If you are not sure about how to trade this sell setup then you can use any setup and strategy that you have in your arsenal to look for bearish moves and join this sell trade.
Also, don't forget to protect your sell trade using a stop loss and make sure to set a target and keep a proper risk/reward ratio.
Not sure how to enter a trade? Spot reversals (bounces)? Not sure how to spot breakouts?
I invite you to join me in my live trading rooms, on daily basis, and improve your trading with us.
Also you can get one of my strategies free of charge. You will find all the details here
If you have any further questions, don't hesitate to drop a comment below!
Happy Trading!
Yordan Kuzmanov
Chief Trader at the Traders Academy Club