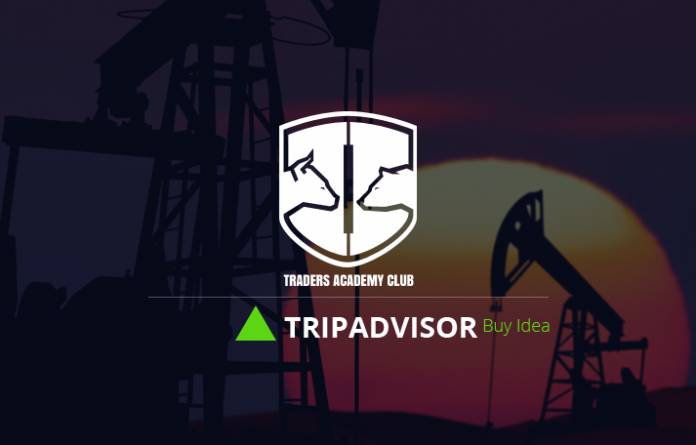 Hi Traders! We have a nice buy opportunity forming with TripAdvisor. A detailed analysis of this setup is as follows:
TripAdvisor Weekly Chart:
We have a bearish cycle on the weekly chart which I believe is near its end because we have a bullish divergence that has formed and we may expect the bullish momentum to continue further but in order to confirm that the price will be going up we need to see false breaks and breakout of last high which will be providing us higher highs forming a "Bullish Convergence". In this case the last high here is still far away and this is why we will look for alternatives by dropping down to the lower timeframe charts.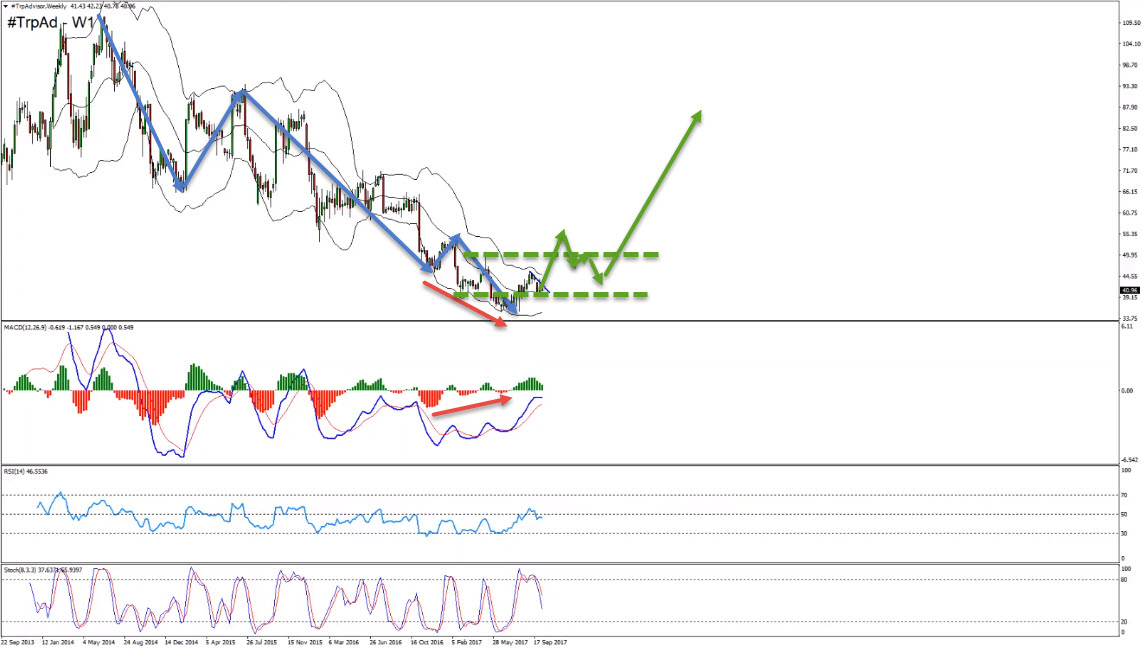 Advertisement
TripAdvisor Daily Chart:
On the daily chart we need to look for confirmations in the form of triple or special cycle in the direction that we are looking to trade. Here in this case we have a special cycle and which is now probably coming to an end with the bearish divergence that has formed and currently we have double waves to follow in order to get our confirmation for buys.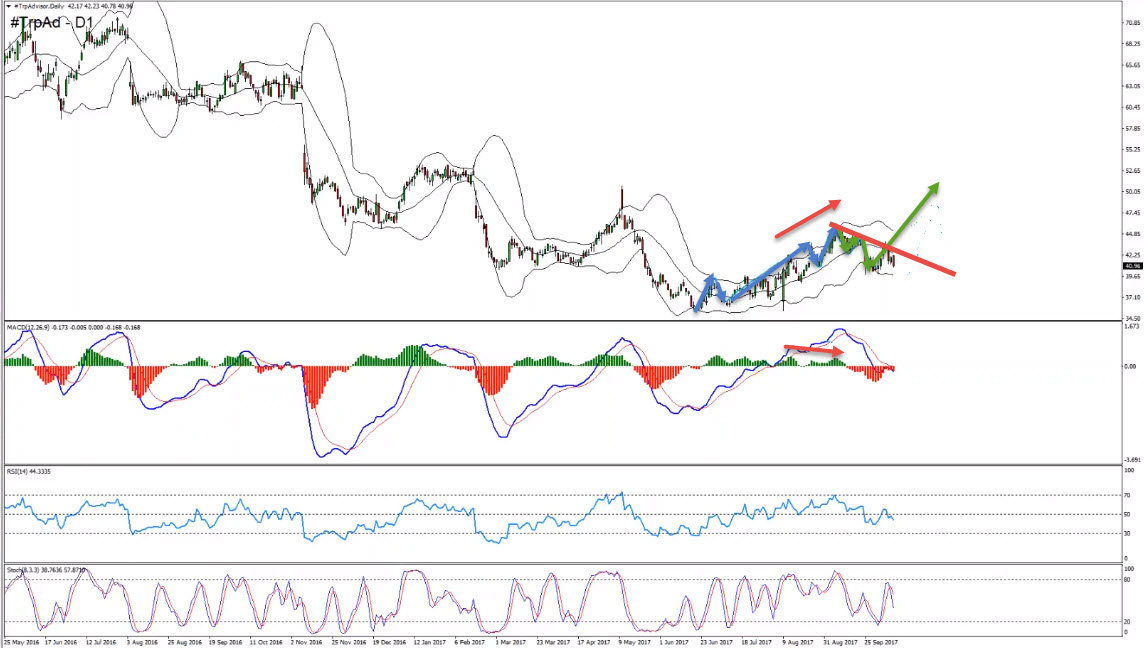 TripAdvisor H4 Chart:
On the H4 chart we already have a false break of the most recent down trend line but we didn't get a breakout above the last high yet.  The smartest thing to do here is wait for confirmation with Fibo expansion or wait for slightly deeper correction. If we measure the first wave we could see that there is a possibility of another push to the down side and also as an added confirmation for this a potential bullish divergence is forming so we may now expect the price to go a little deeper and then the price to push up.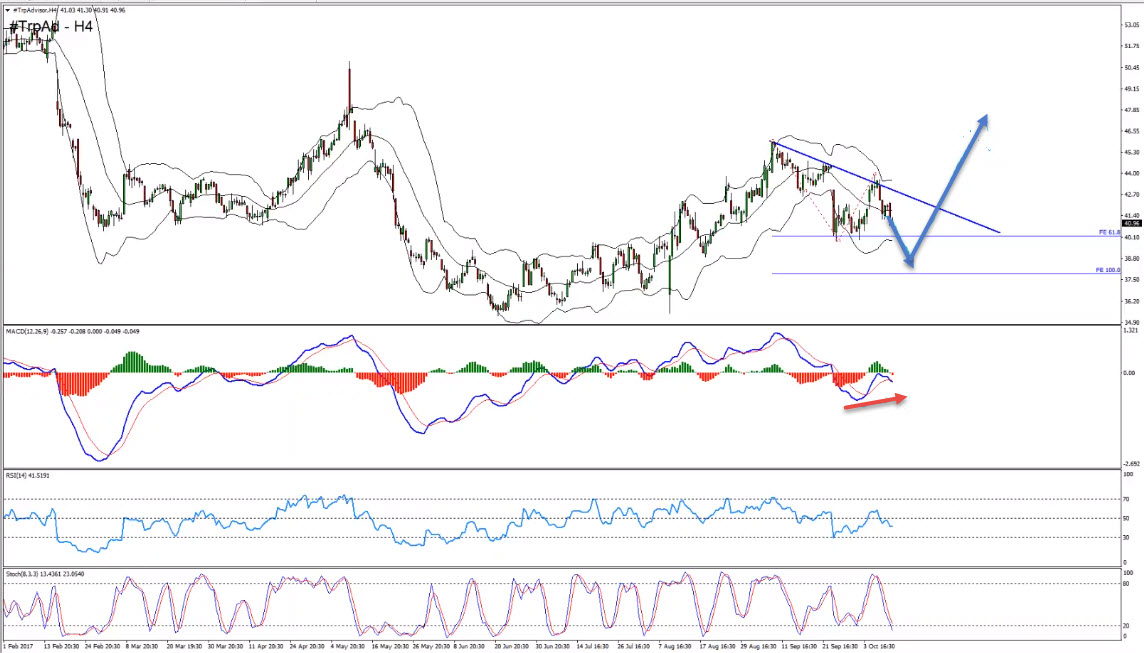 On the whole this is a very nice opportunity as you know it is the weekly cycle so we can expect big move (until the zone marked in the screenshot with blue arrow)and great returns. This setup is valid until the last low at 35.46 holds (marked in green dotted line in the screenshot) false breaks can be neglected.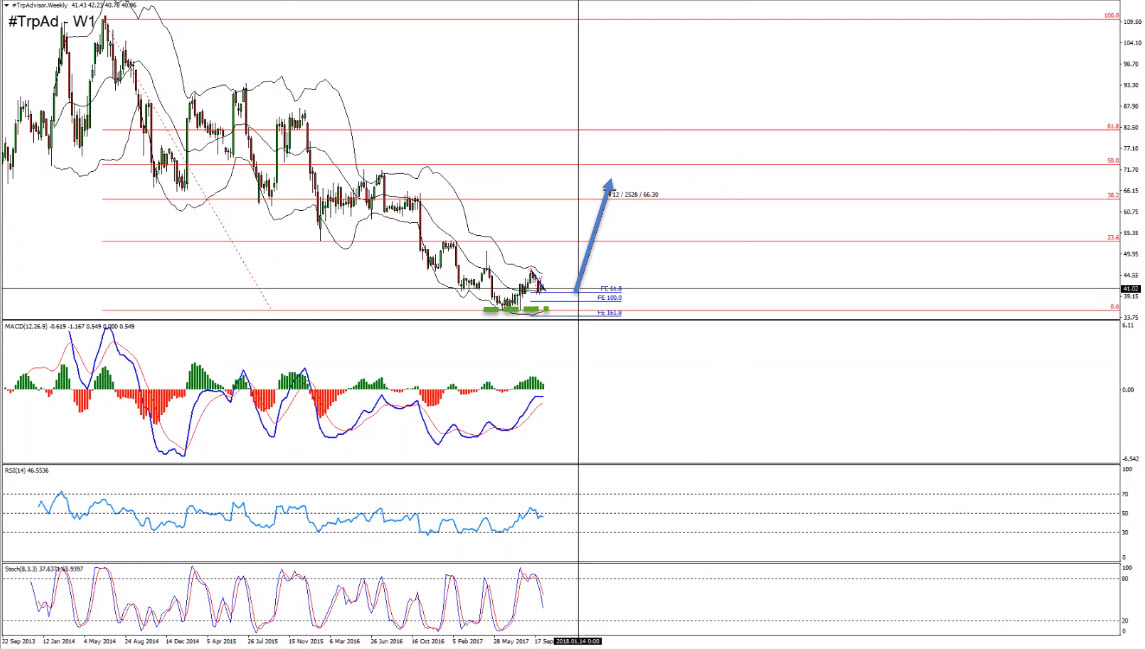 If you are not sure how and when exactly to enter you may use: Crystal Ball and Forex Libra Code as well as sRs Trend Rider and Forex Triple B later on once the trend is confirmed.
If you want the Forex Libra Code you can purchase it  here
If you would like to get the Crystal Ball software 100% free (the complete package which also includes how exactly I trade these setups), go ahead and click on the button below.

If you want the Forex Triple B 2.0 you can download it for free. Click on the button below to get your copy.

If you want the sRs Trend Rider 2.0 you can download it for free. Click on the button below to get your copy.

Also if you want to learn how to do such analysis yourself, if you are looking for a professional team of traders and one of the best online trading communities, If you are looking for enormous archive of Webinars, Trading Tools, Trading Strategies, Books, Indicators, Expert Advisors and much much more, join my traders academy club for only $97 PER YEAR.
Also you can get one of my strategies free of charge. You will find all the details here

Yours,
Vladimir