Year Founded: August 2017
Founders: Tomoaki Sato
Web Address: https://starbase.co/

If you are looking for an online place where you can immediately start trading with cryptocurrencies as well as earn profit than Starbase might be the right place for you. Starbase is among the newest digital currency trading platform which issues digital tokens in order to help people worldwide to fund their business as well as to improve their personal finances. Starbase is blockchain cryptocurrency crowdfunding which will bring forth tokens. The platform will allow individual projects as well as startups creatures in order to list their goals and product ideas as well as to raise funs for this cryptocurrency community. The introduction of various crowdfunding platforms initially is a certain way in order to support various ideas and goals. Many of platforms of this kind are greatly tied to some traditional models. They mostly deal in fiat money so there is a limit when it comes to the reaching global outreach. On the other hand, Starbase is a platform that is based n blockchain in order to bypass all territorial limitations.
Starbase Research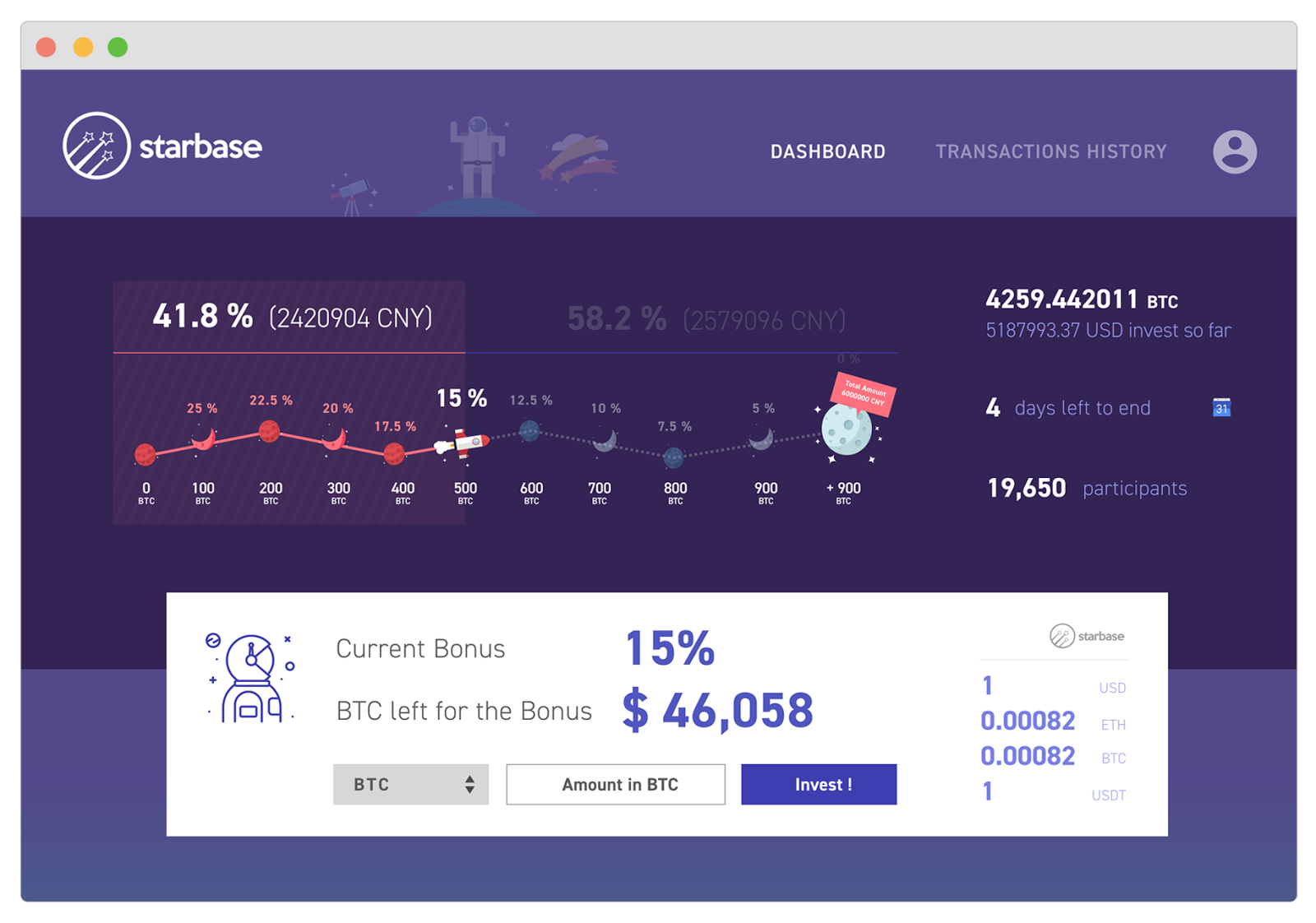 The platform is founded by a blockchain engineer, Tomoaki Sato. It will allow both start-ups as well as individual project creators to present their goals and ideas and then further to raise funds. The platform supports a wide range of digital currencies like Ethereum, Bitcoin and other which makes it easier for project owners and contributors to receive and send transactions. It should be noted that institutional investors and VC firms also can take a part and invest in projects. The digital currency industry is the best target for every fundraiser since it allows them to support a project they like easily and quickly. The digital currencies based crowdfunding network will also enable everyone interested regardless of their location to take a part and contribute to various projects against shares, equity, and rewards. The Starbase team believe in such technology as the Internet of Value since it opens new opportunities without limitations for everyone in the world. Starbase is even more attractive since it offers a complete transparency which was organized around its STAR tokens. STAR tokens crowsale started in May of 2017.
The creators of the platform really understand needs of a community. The platform will also allow every mainstream investor to gauge products and later decide whether to turn it into big investment or leave it that way. There is also a reward structure designed for all STAR token holders. It gives a certain revenue from Token insurance fee, Token sale fee, and Work-payment fee. Starbase will share the revenue among all token holders. When it comes to the Token sale fee, it will be distributed as Ester. On the other hand, work payment fee and token insurance fee will be distributed in a form of STAR tokens. There is an automatic reward mechanism designed for core teams in order to help these teams to widely spread their ideas using core team token which is shared incentive with basic STAR token holders. The company in March has started its STAR bounty campaign and participants who joined the campaign were able to gain SATR tokens for twitter follow, writing blogs cooperating translation, Facebook like, Bitcoin signature and other.
Starbase Features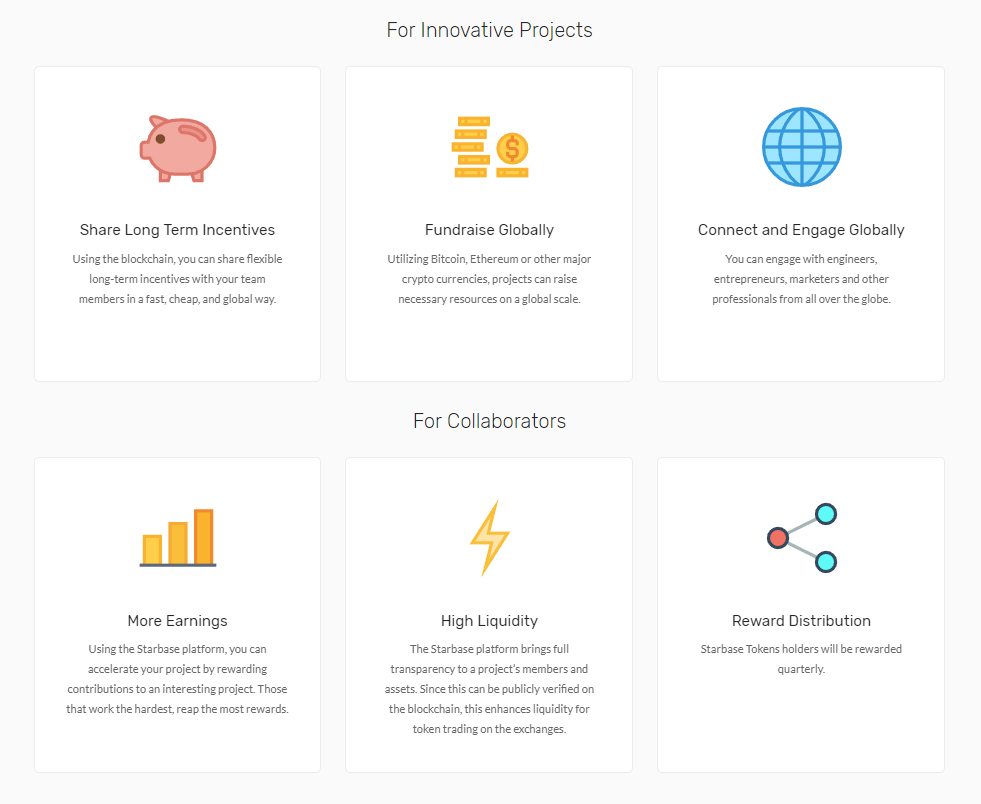 Starbase crowdfunding platform allows users to share their long-term incentives. Since the platform is blockchain-based it enables users to share long-term and flexible incentives with their team members in cheap, fast and of course, global way. A user will also be able to fundraise globally since the platform utilizes digital currencies including Ethereum, Bitcoin, and other major currencies so users can raise resources easily and fast on a global scale. The platform provides global connectivity so users can engage with entrepreneurs engineers and markets instantly from all over the world.
Open an account with Starbase