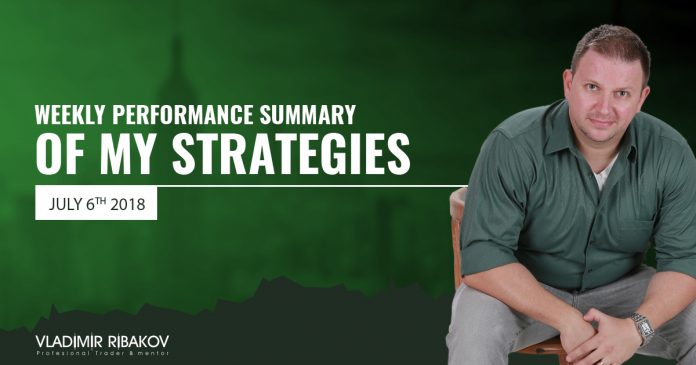 Click To Join Our Community Telegram Group
Hi Traders! Weekly Portfolio Summary July 6th 2018 is here. I share with you the recording of today's Live Trading Room which was held by chief trader from my trading team, where you can find the summaries of the trades that we took this week using my strategies.
You can watch it here:
So, traders, as you can see, trading is all about timing, following the rules and respecting the market. It is NEVER about trading ALL the setups but about trading the good ones! In trading we don't care about how many time we are right, but how much money we make from trading.
I and my team use my trading systems on daily basis. They are different and each system can suit the best different types of traders.
To see what works best for you, please check my road map here
And last thing – NO, you don't need all the systems. You need the one or ones that match your style!
And to give you the BEST chance to be profitable, I give you my systems for completely free! I am not asking a penny for it!
You can get the systems free thanks to the amazing brokers partnership program we have.
Get your copy right here
And – Don't miss the chance to be part of my club. We trade live together on daily basis and I teach you all my secrets!
Join us here
Yours to your success,
Vladimir Ribakov & Traders Academy Club team
Advertisement