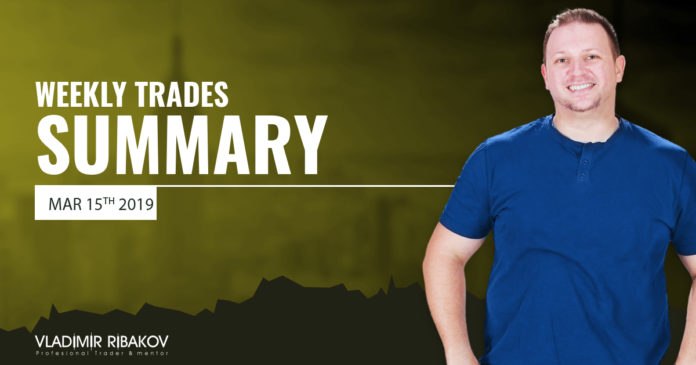 Click To Join Our Community Telegram Group
Hi Traders! Weekly Trades Summary March 15th 2019 is here. Second trading week of March is over. It is now time to recap and summarize the trade setups that we had during this week. Below you will find the short explanation of all the trade setups we had in this week.
Trades Summary:
AUDUSD – The pullback that we were looking for happened exactly as we expected. We have collected good profits before the price moved lower.
EURCHF – Setup invalidated. After the breakout, pair formed consolidation and broke below it. The position was cut to lower the exposure.
EURCAD – Price has broken below the bearish flag pattern and is holding below it. As there is no momentum after the breakout, it might be a good idea to lower the exposure or close the trade completely before the market close.
Gold – In this setup the price moved exactly as per our plan. The price which was moving higher reached the critical zone and moved lower as we expected. We have collected nice profits before the price moved higher.
I invite you to join me in my live trading rooms, on daily basis, and improve your trading with us.
Also you can get one of my strategies free of charge. You will find all the details here
Have a nice weekend!
Yours to your success
Vladimir Ribakov
Advertisement