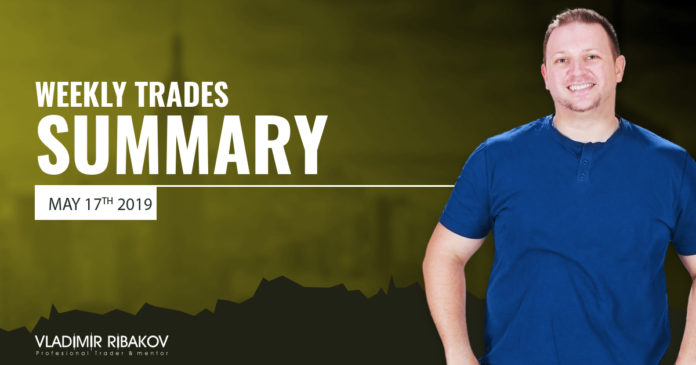 Click To Join Our Community Telegram Group
Hi Traders! Weekly Trades Summary May 17th 2019 is here. Second trading week of May is over. It is now time to recap and summarize the trade setups that we had during this week. Below you will find the short explanation of all the trade setups we had in this week.
Trades Summary:
EURCHF – The price moved exactly as per our plan. The pullback that we were looking for happened and then the price moved lower exactly as we expected. We have collected nice profits with this sell trade.
Gold – This setup is valid until the daily trend line breakout holds.
USDCAD – This buy setup is still valid.
CADCHF – Price reached the first critical zone and moved lower exactly as per our plan. We have collected good profits with this trade so far.
NZDUSD – Setup invalidated.
I invite you to join me in my live trading rooms, on daily basis, and improve your trading with us.
Also you can get one of my strategies free of charge. You will find all the details here
Have a nice weekend!
Yours to your success
Vladimir Ribakov
Advertisement