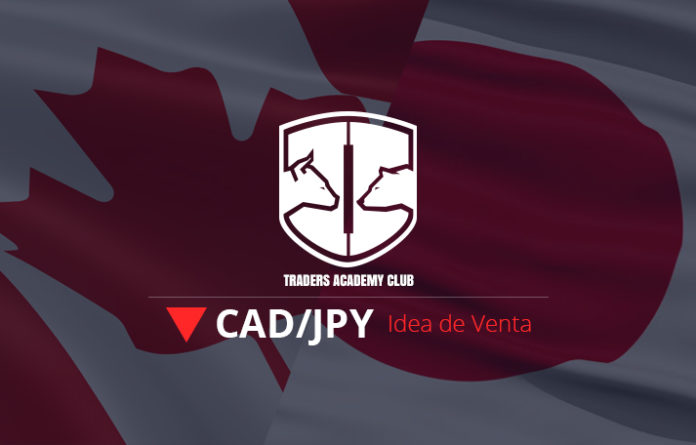 Hola traders! El seguimiento y la actualización del pronóstico CADJPY están aquí. El 15 de abril compartí este «CADJPY Análisis Técnico y Pronóstico«. Este intercambio se movió según mi plan y nos proporcionó maravillosos retornos y se agrega a mi lista de intercambios exitosos. Si desea obtener más información sobre la forma en que comerciamos y el análisis técnico que utilizamos, visite el Traders Academy Club. Alerta de spoiler: ¡hay membresías gratuitas disponibles! En esta publicación, hagamos un resumen de esta configuración y veamos cómo se desarrolló.
¿TE PERDISTE ESTA OPERACIÓN?
¡Nunca más pierdas una oportunidad comercial! Únete al Traders Academy Club
Ahora resumamos la idea primero:
CADJPY D1 (Diario) Análisis Gráfico
Divergencia oculta bajista, ruptura de la línea de tendencia del indicador RSI.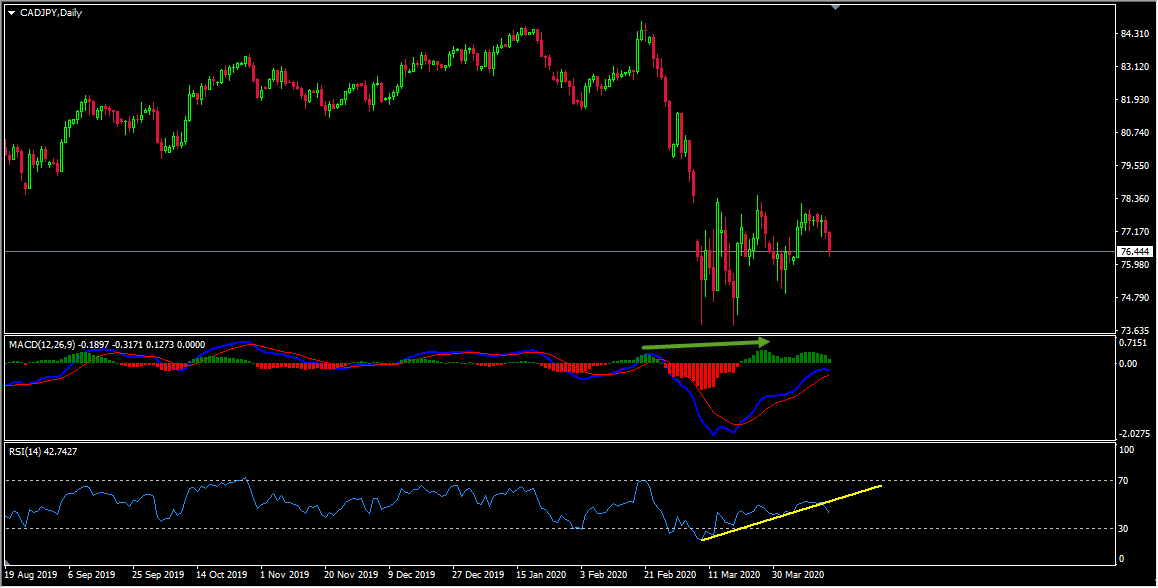 CADJPY H4 (4 horas) Análisis Gráfico
Rango, Indicador ADX.
CADJPY H1 Análisis Gráfico (1 Hora): Patrón de Tendencia Bajista, Sar Parabólico

Al observar el gráfico H1, podríamos ver que el precio ha creado un patrón de tendencia bajista en forma de tres máximos más bajos, mínimos más bajos que podemos considerar como evidencia de presión bajista. También basado en el Sar parabólico, los puntos están por encima del precio, lo que podemos considerar como otra evidencia de presión bajista. El nivel de invalidación para esta vista bajista sería el 61.8% del nivel de retroceso de Fibonacci de este patrón de tendencia bajista, si el precio se mueve más alto en una pierna recta, se rompe y se mantiene por encima de este nivel, entonces esta vista bajista se invalidará. Hasta que se mantenga este nivel de invalidación, podemos buscar retrocesos y luego continuar más abajo.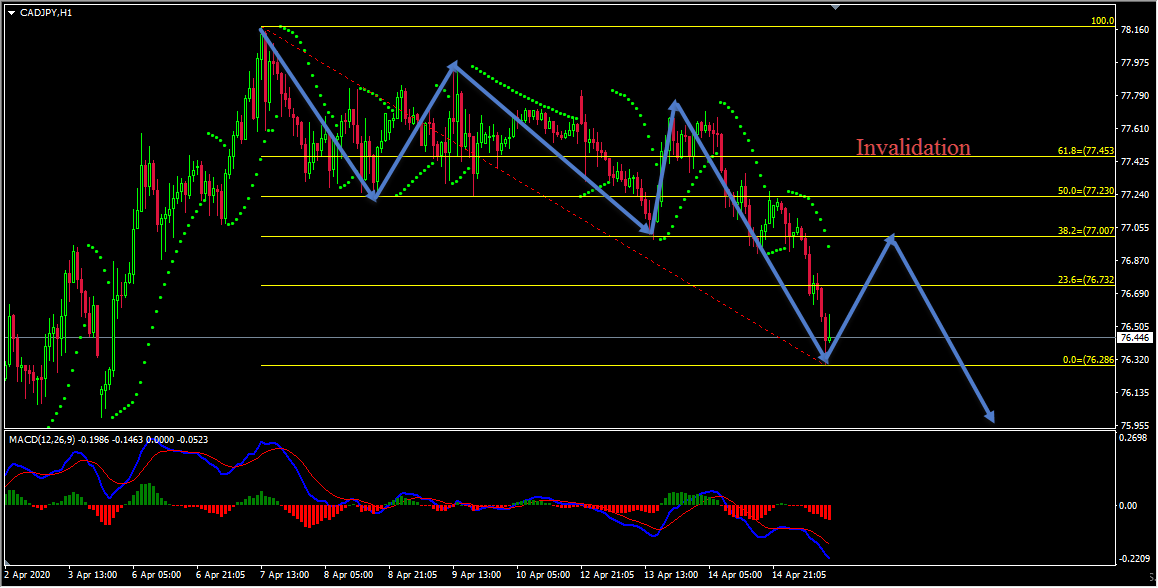 CADJPY Operación de Venta nos Proporcionó Maravillosas Ganancias
On the H1 chart the price moved perfectly as per my analysis, the pullback that we were looking for happened and then the price moved lower exactly as I expected. Most importantly the invalidation level was holding, we have collected amazing profits with this sell trade.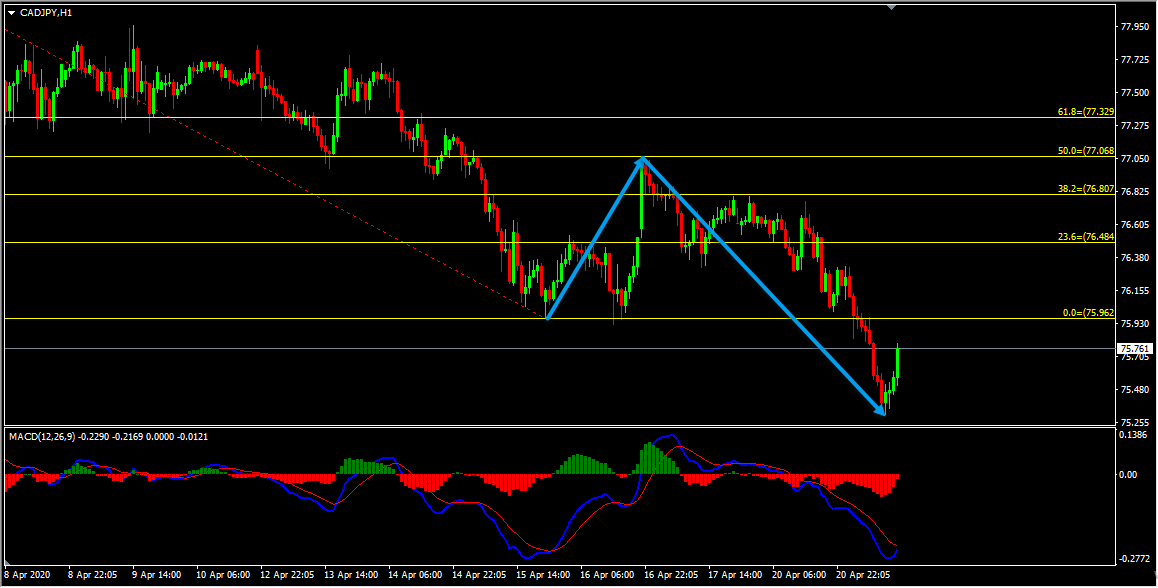 En este momento, con el impacto del Coronavirus, el flujo de dinero real no existe en el mercado, muchos inversores y comerciantes están fuera del mercado y esperan que esta crisis baje. Muchos operadores están sentados en la cerca sin hacer nada, lo que vería en el mercado en tal período en pánico, hay muchos movimientos rápidos aleatorios con alta volatilidad, movimientos muy serios, grandes volúmenes, pero estos movimientos no son técnicos, pero en tales casos, es muy importante esperar sus configuraciones, tener su análisis.
Si llega la configuración, operela como lo hicimos en esta operación de venta CADJPY y valoramos el riesgo con esta operación, teníamos un plan de administración de dinero adecuado. En un período de alta volatilidad, si tiene razón, una vez que el precio se mueve, se mueve grande y rápido, pero si no lo hace, entonces sabe que su riesgo es limitado. No opere sin planificar su riesgo, es un gran error. En este caso, teníamos razón y obtuvimos movimientos maravillosos que nos han proporcionado ganancias increíbles. Este comercio es un buen ejemplo de cómo operar en condiciones de alta volatilidad.
Vea mi video sobre cómo operar durante la crisis del coronavirus aquí
Para ideas comerciales similares y mucho más, únase al Traders Academy Club y obtenga acceso a nuestra lista completa de vigilancia e informe comercial.
Así es como se ve el informe. Una tabla con las mejores oportunidades de mercado, captura de pantalla detrás de cada par y marco de tiempo (todo lo que está en azul dentro de la tabla se puede hacer clic y conduce a una captura de pantalla) + un resumen en formato de texto, tipo de aspectos destacados. Y, por supuesto, Live Trading Room todos los días.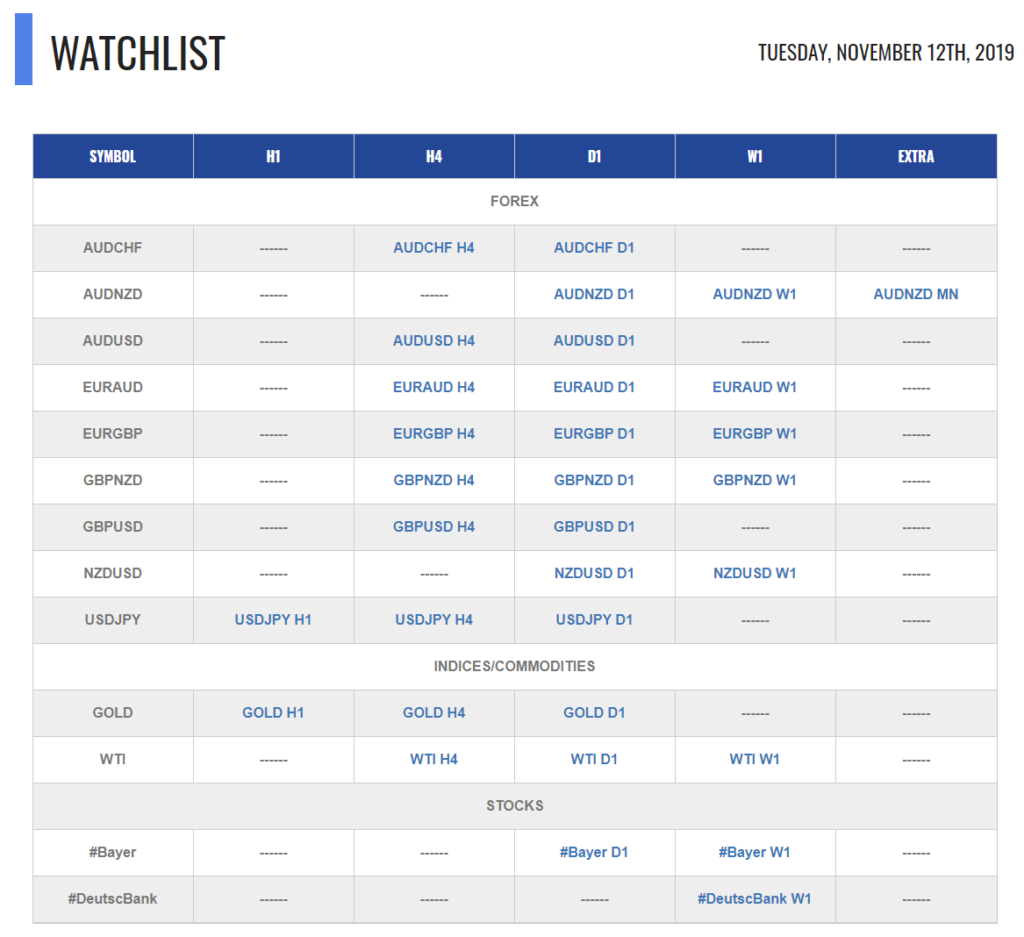 Si tiene más preguntas, ¡no dude en dejar un comentario a continuación!
Happy Trading!
Yordan Kuzmanov
Jefe de Operaciones Traders Academy Club