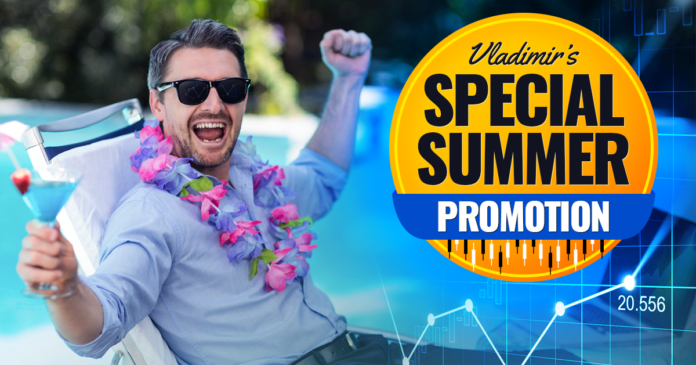 Welcome back, Traders!
What a year it has been for us so far. 
This half-year in particular feels like it has dragged on for 5 years. 
With the wide-spread felt effects of the Coronavirus pandemic coupled with civic unrest protests across the world, we are living in tumultuous times, times of change, and times that require adaptation to secure your financial security, your lifeline. 
To meet the commands of our growing member base we are providing a two-for-one deal.
Here is how our deal is structured:
Step 1: Register through our Broker Sponsorship Program to Receive one of the following products for FREE: 
1-Year membership in the Traders Academy Club;

Forex Triple B; 

sRs Pro;

Divergence University.
Step 2: Receive an Additional Free product of your choice (from the list above) to strengthen your trading methodology with the high-powered trading systems.
We are living in times of uncertainty. 
Times of civil unrest. 
While the future of nations as a whole may become murky and uncertain, it's your time to learn the art of trading from an internationally certified financial technician Vladimir Ribakov
Receive the education you need to become a full-time trader and a successful at-home boss. 
Through the process of hard-work and choosing to trust the wisdom of a proven trader and certified and licensed financial technician, you can become your own best success story, learn the vital principles behind the forex trading market, and how to hone an arsenal teeming full of proven trading methodologies. 
How to Get Started:
Open the

Brokers Sponsorship page

and pick the first product of your choice.

Click "Get it free" button, fill in the form and here you are – registered with a partnered broker.

Fund your account with the min deposit of $250 or more.

Receive an email with login details to the system you chose. 

Contact our support at

support@vladimirribakov.com

and provide the details of your registration (your name, email, broker name) and request the second product of your choice (Traders Academy Club 1-year free membership, sRs Pro, Forex Triple B, Divergence University).

After our support team confirms it with the broker, you will receive an email with login details to the second system. 

Take control of your financial future and security! 
Do you want to purchase it?
We offer this option too! Here is what you have to do:
Go to the product's page and buy it through PayPal.
Contact our support team at support@vladimirribakov.com and ask for the second product.
Receive login details to your email and start using it!
Note:
– if the products' prices are different, you pay for the more expensive one;
– the purchase is non-refundable.
If you have any questions or if you don't receive the email with login details, don't hesitate to contact our support team at support@vladimirribakov.com. 
Cheers,
Vladimir Ribakov