Hi traders,
Welcome to Vladimir's In-House Indicators showcase. As a professional trader, who trades also for himself, Vladimir loves to use indicators. Vladimir and his in-house developer are creating new indicators all the time. Some of them are unique, and some of them are improved or advanced versions of existing well-known indicators and tools, to which Vladimir adds his personal professional touch.
Since these indicators turned out to be very powerful and easy to use, he often gets requests to allow other traders to use them. On this page you will find the indicators Vladimir released to his traders community.
If you decide to get any of them and try them out, we will be happy to receive your feedback.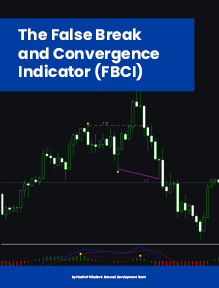 FALSE BREAK &
CONVERGENCE INDICATOR (FBCI)
The false break and convergence indicator is a unique set of two of the most powerful trend reversal signs.
It automatically scans for false breakouts confirmed by divergences. It also scans for full or partial convergences - AUTOMATICALLY!
With this indicator, you won't miss out on high-probability trading opportunities formulated on this trading methodology's principles.
View site & learn more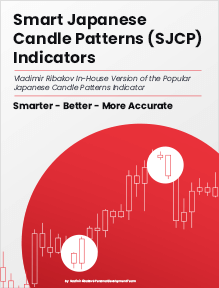 SMART JAPANESE
CANDLE PATTERNS (SJCP) INDICATORS
Japanese candle patterns are one of the most widely used technical analysis methods. The variety of candle patterns allows traders to trade with the trend, spot reversal patterns, and identify trade directions.
Our indicator will automatically scan for the most common and powerful candle patterns and let you know when a specific pattern is present.
To understand what's so special about Vladimir's version of this indicator - visit the website.
View site & learn more