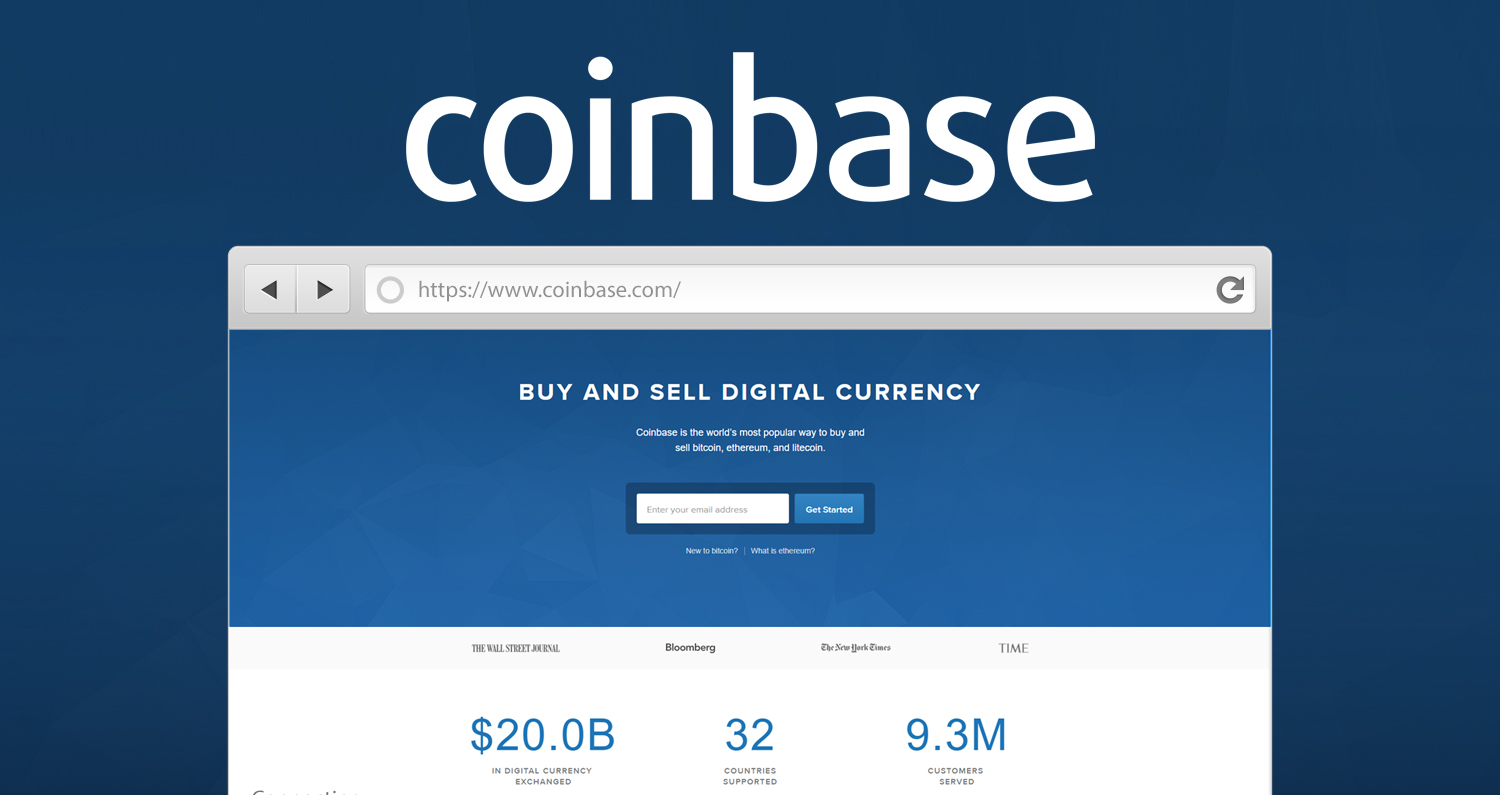 Coinbase is a large crypotcurrency site, offering many services, including cryptocurrency exchanges and wallets. The Coinbase wallet supports a number of digital currencies, like Bitcoin, Litecoin, Etheremu, and Bitcoin cash, making it an ideal solution for people dealing in more than one cryptocurrency.
Coinbase Wallet Services

Once you compete the quick and free sign up process to get your Coinbase wallet ready, you'll be able to send, receive, and store cryptocurrencies of your choice quickly and easily. This is a web-based wallet, which means you won't need any hardware to gain access to your account and make transactions. In fact, the platform operates equally well on desktop computers and Android or iOS handheld devices.
With Coinbase wallet, you can easily pay for any services that accept payments in bitcoins or other cryptocurrencies, as well as receive payments yourself. Your wallet address is found at the Address page, and evrey user gets several address, all of which can be used for increased anonymity and safety.
If you want to receive funds, all you need to do is provide the paying party with one of these addresses. Coinbase wallet generates new address automatically from time to time, so don't worry if you don't recognize an address in your list.
To send a payment, you'll just need the wallet address of the recepient to easily send them money in a few easy steps.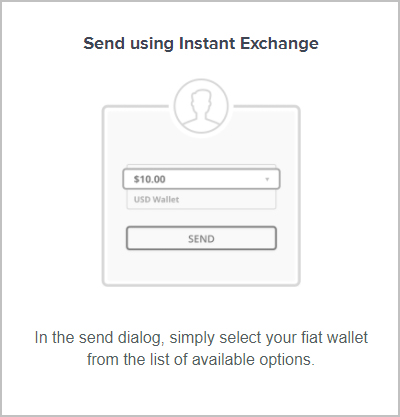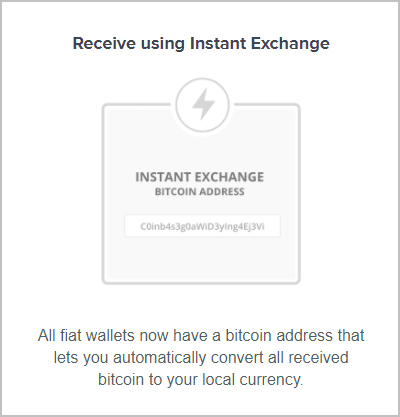 Vault & Instant Exchange Services
In addition to these standard feature, the Coinbase wallet also allows you to store a part of your funds in the Coinbase Vault. You can use this section to put some money aside, similar to a checking account in a bank.
The Instant Exchange is another very convenient feature that lets you send bitcoin from your wallet but pay for it with the local currency, performin an instant exchange of your funds prior to sending them. If you prefer to cash out your bitcoins immediately after you receive them, for example, due to volatility, you can do so and still be able to pay in a cryptocurrency whenever you want using a fiat currency.