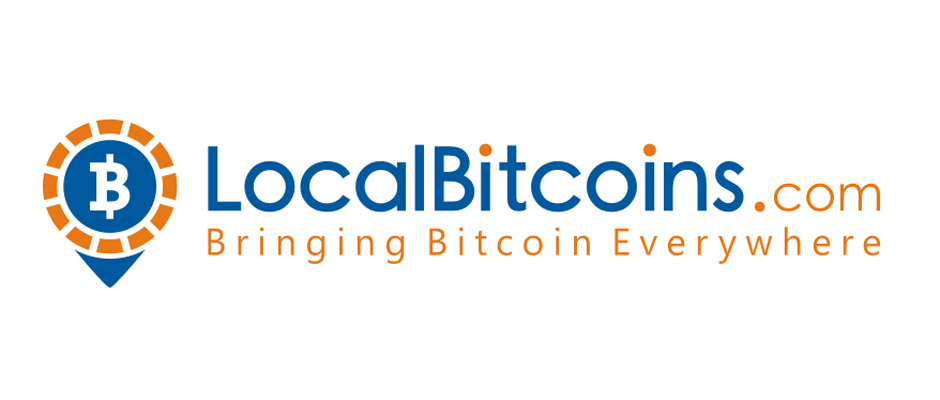 LocalBitcoins is one of the largest Bitcoin exchange services that help match Bitcoin sellers and buyers who live in a close distance from each other enabling online transactions. The LocalBitcoin exchange service also provides an escrow service. It is used in order to ensure fairness of each transaction made by LocalBitcoins users.
The company was founded back in 2012 which makes it one of the oldest companies of this kind. A programmer and entrepreneur Jeremiah Kangas is the founder of the company which today operates in 248 countries worldwide with a base in Helsinki, Finland. The platform is very private and fast as well as easy to use which is suitable for both newcomers and experienced traders. The platform differs from other similar services since there is no ID verification required to start Bitcoin trading. However, since the trading volume is lower in comparison to some other Bitcoin exchange services, LocalBitcoins is not that greatly suitable for large buyers.
LocalBitcoins, in fact, allows anyone from all over the world to trade. Therefore, the platform has the largest amount of different markets. Though some of them don't have that great liquidity when it comes to some emerging markets. LocalBitcoins works like an entirely open outcry with people who live in the same location as you. In order to trade you have to place a sell or buy price and then wait to be contacted with a potential buyer or a seller who wants to execute that trade. After you agree on trade terms, the trade funds will be released. They will be held in escrow depending on features of the local banking system as well as times for transaction to get confirmed. Eventually, when all criteria are met, the trade will be completed and funds released.
Secure Trading
LocalBitcoins has been present in the Bitcoin exchange industry for quite some time now. So the company knows what Bitcoin traders need and want. The website is an area where potential buyers and sellers meet to execute a trade. Users come from all over the globe. When it comes to trading on LocalBitcoins, there are various methods in order to provide safe and secure trading.
Features which provide secure trading include reputation framework, escrow, two-factor authentication, login protect and support, and conflict resolution. Reputation framework means that all traders have a notoriety rank as well as open history records which are showing their past activity. The funds you sent are kept in the escrow upon an exchange. The funds discharge upon the vendor's affirmation of an exchange which went successfully.
The two-factor authentication helps traders avoid their account being hacked. They have an extra PIN code which is sent to mobile every time user signs into his account. The process should be personally enabled. Login protect feature is utilized to confirm that customer is using a similar web browser every time after signing in. On the other hand, if a user accesses the website via a different web browser, email authentication is required.
The support and conflict resolution is a great feature pretty useful for occasions when a user has issues and inquiries. The platform provides a support team ready to answer any questions as well as to resolve various issues and problems which may happen between sellers and buyers. The platform allows you to trade Bitcoins with other users. Each user has a certain reputation rating as well as a public history which shows their past activities. When you trade with someone who has high feedback score, you can rest assured that you are dealing safely, with a well-established party.
Payment Methods and Transaction Fees
LocalBitcoins is a Bitcoin exchange platform which is available to almost anyone in nearly every country. Liquidity will greatly depend on the amount of sellers and buyers in your area. The LocalBitcoins platform does not impose any buying limits on its customers. Users are those who decide on their limits and prices. This feature is rarely seen in Bitcoin exchange platforms. Major Bitcoin exchanges impose certain buying limits per day and per amount based on users' account. The other difference between LocalBitcoins and major exchanges is that the platform allows you to trade without providing your personal information. It means that no personal details are needed to start Bitcoin trading on LocalBitcoins.
When it comes to the payment methods which are available, there are several methods, but a cash deposit is the most popular way for depositing and withdrawing funds. It should be noted that payment methods available depend on your location as well. However, some methods are not recommended to be used like e-wallet PayPal or any other reversible payment method. Other methods include wire transfer, cash in person and cash by mail, Western Union and Webmoney. However, you are not allowed to use debit or credit cards since you are selling and buying from individuals. On the other hand, PayPal allows you to pay with a credit card if there is no PayPal balance available.
Depending on a method that you have chosen, different fees are charged. It should be noted that using PayPal has much more risk especially when it comes to the seller since virtual currencies are kind of untraceable money so many companies such as PayPal don't ensure virtual currency exchanges which sell Bitcoins via credit or debit card purchases. It is recommended using hard to reverse banking methods like wire transfers or cash deposits. LocalBitcoin is completely free to use and the website takes a commission of 1% from every seller.
It should be noted that once you receive funds into your account you have to pay standard network fee in order to get funds into your Bitcoin wallet. It is recommended not to leave funds in LocalBitcoins wallet, but to move them into your personal Bitcoin wallet. The sellers don't have to pay a transaction fee. Sellers charge higher exchange rates, so keep that in mind when you are about to make a trade.
Customer Support and Security
LocalBitcoins really provides well-outlined information and their website is easy to use and all relevant and useful information are easy to spot. The website is suitable for both experienced traders as well as for newcomers.
All the information you need is available on the website and you don't have to navigate in order to find what you need. Sign up process takes up to 20 seconds, and the website is amazingly fast. For the overall website design, we can say nothing but praises. When it comes to the LocalBitcoins customer support department, the team is well organized. LocalBitcoins provide different forms to report fishing attempts as well as the two-factor authentication and other security measures. Customer support agents can be contacted via email and overall, the customer support department is excellent. You will most likely get your answer within one hour of contacting them.
The trading platform has never been hacked due to its peer to peer nature. The platform has a strong security employing two-factor authentication, login guard, and HTTPS encryption. They also have an amazing white hat program created for the security researchers who help the platform in order to stand out from the competition. When it comes to email communication, the PGP encryption is used.
If you are looking to completely protect your privacy as well as to trade locally, LocalBitcoins might be the perfect destination for you.