Ledger Nano S is a USB cryptocurrency hardware wallet in a very compact package and smart card security. It is a relatively affordable Bitcoin wallet with some clever tricks which come very useful when you are dealing with cryptocurrencies.
The device is based on robust safety features which are more than useful when it comes to securing digital payments as well as storing cryptographic assets. There is also another device released by the same company Ledger Blue. This device is the best when it comes to the hardware security gear you can find on today's market. Ledger Blue packs advanced crypto-capabilities and boasts multi-application execution in lightweight and easily handled devices. Both Ledger Blue and Ledger Nano S are designed in France by three French start-ups La Maison du Bitcoin, Chronocoin, and BTChip.
Ledger Nano S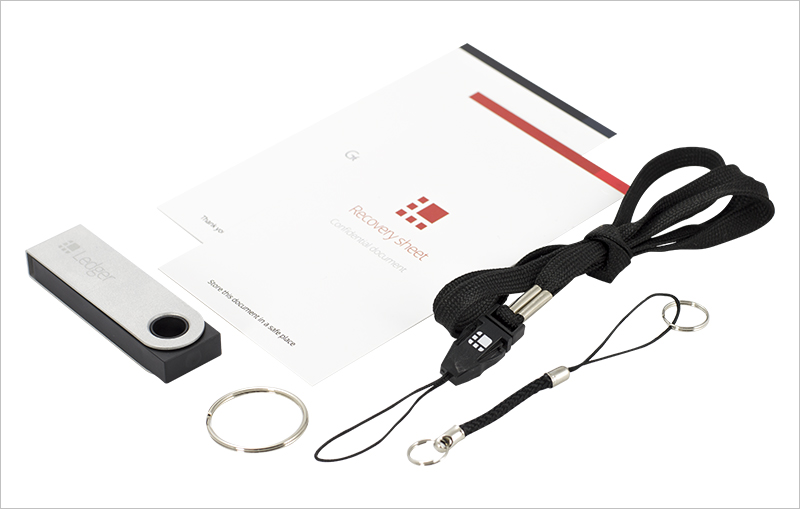 Ledger Nano S is convenient Altcoins, Etherium, and Bitcoin hardware wallet. It can be connected to any computer, The device embeds a secure OLED display which comes useful when you need to confirm your transaction as well as double-check your steps. You are able to track your transactions by a single tap on Ledger Nano S side buttons. The device was designed for Bitcoin users who aim to eliminate a number of frequent attack vectors through the device's second security layer. Ledger Nano S is the size of a small flash drive. Together with the device, you get a recovery sheet, a simple manual, and a security card – all packed in an elegant leather pouch.
Ledger Blue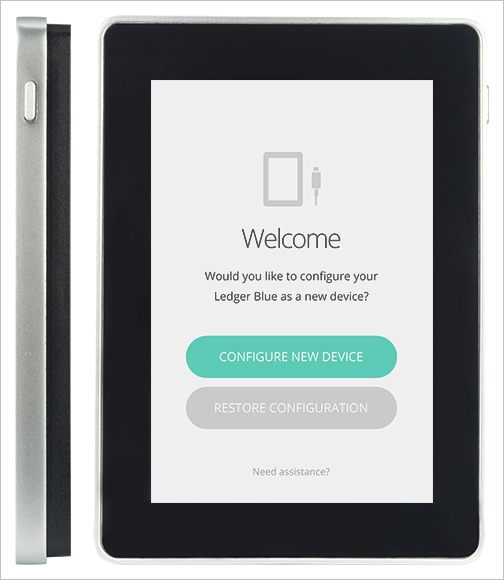 Ledger Blue is another recently introduced device. It is fair to say that the device is the most advanced hardware security gear for cryptocurrency users. It is fully designed around the most advanced secure elements featuring USB and Bluetooth connectivity and a touchscreen. The device came to be as a result of more than two years of dedicated research and development. It is a very convenient piece of hardware, which enables you to securely manage all transaction as well as smart contracts. It is built around BOLOS or Blockchain Open Ledger platform which is flexible and powerful operating system. The device comes with a lipo rechargeable battery and is able to communicate with Bluetooth and USB devices.
Get a Ledger wallet