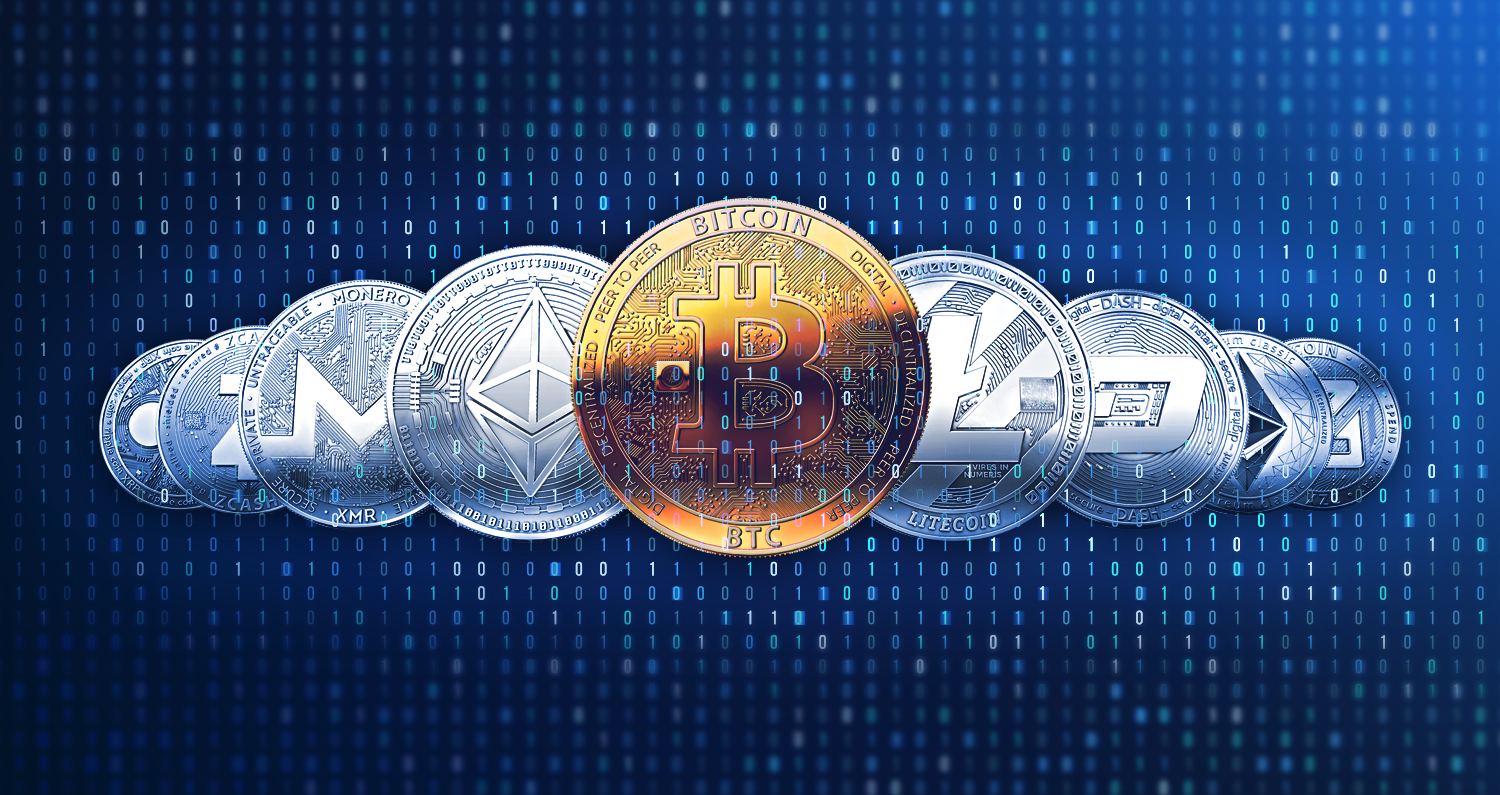 Do you want to get to know cryptocurrencies? Are you thinking about trading cryptocurrencies? If you answered yes to one or both of these questions, this guide will help you prepare and get to know what you can expect when you embark on this journey and enter the world of cryptocurrencies.
Bitcoin was the first of this type of decentralized virtual currency, dating back to 2009. Since then, a great number of other cryptocurrencies have been created and those are known as altcoins. Bitcoin, as well as other cryptocurrencies, use a completely decentralized system. In other words, they use principles opposite to centralized banking systems and centralized electronic money.
Cryptocurrency is a digital asset which uses cryptography to secure the transactions as well as to control the overall creation of some additional units within the currency. Cryptocurrencies, in fact, are considered a subset of alternative or digital currencies. In the next section of this guide you will learn what is a cryptocurrency exchange, how to get started on this market, and what are the things you should pay attention to before you start trading cryptocurrencies.
Cryptocurrency Exchanges

Cryptocurrency  or digital currency exchanges are businesses which allow customers worldwide to trade cryptocurrencies for various different assets like conventional money or other virtual currencies.
In this industry, digital currency providers simply known as DCPs, are various businesses which keep and administer accounts for a great number of customers, but in fact, don't issue virtual currency to their customers directly.
Their customers sell or buy cryptocurrencies from DCEs and they further transfer cryptocurrency into customers' account. Cryptocurrency exchanges offer an opportunity to sell, buy and exchange cryptocurrencies for traditional currencies such as Euro or US dollars, or for other virtual currencies.
Since you are reading this, you're probably interested in trading and trading tools to help you achieve this goal. First you'll need to register with an exchange of your choice. However, if you are thinking that cryptocurrency exchange may be a just one-time thing for you, you can look up some platforms which you can use for trading which won't ask you to register for an account.
Types of Cryptocurrency Exchange
There are various types of cryptocurrency exchanges, and before you start trading you should get familiar with those types to find the ones that best suit your needs.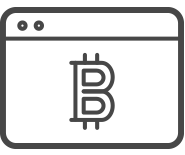 Trading Platforms:
Trading platforms are a part of online business exchange. These are websites which connect sellers and buyers from all over the world and take a certain fee from every transaction. Information about fees you can find on the website which you are using for cryptocurrency trading.

Direct Trading: Direct exchanges or direct trading platforms offer direct person to person interaction and trading. There are no fixed market prices, as everyone is free to set their own exchange rate.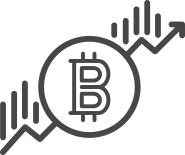 Brokers: Brokers are websites which anyone regardless of their location can visit to buy cryptocurrencies at a price set by the broker. These platforms for trading are similar to some foreign exchange dealers.
Do Your Research Before You Start
Before you start trading, you need to do some research. That is your homework, so you will get to know all aspects and opportunities a trading platform offers. Different trading platforms offer different payment methods and fees, so they have a different reputation. Make sure you choose a reliable and trustworthy online venue before you join an exchange. Pay attention to:

Reputation – Before you start trading for the first time with a trading platform, check their reputation. The best way to find out more is to through customers' reviews as well as through some well-known industry websites. Check forums like Reddit and Bitcoin Talk as well.

Fees – If you are registered at some reputable and reliable website, then you will see exchange fees and all fee-related information on that website. Before you join an exchange, make sure you understand withdrawal, transaction and deposit fees. Exchange fees can differ depending on the exchange you decided to use.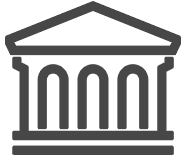 Banking Methods – Payment methods are a crucial thing you should know before you join an exchange. Among the first things you should check is payment methods that are available at a website that you have chosen. If an exchange has limited options, you should perhaps consider using a different trading platform.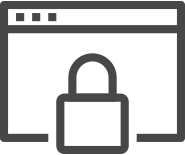 Verification Requirements – Major Bitcoin and other cryptocurrency trading platforms both in the UK and in the US require ID verification so customers can proceed to withdrawals and deposits. On the other hand, there are platforms that will let you stay anonymous. Even though verification may seem like a pain, as it can take up to several days, it protects the exchange against all types of fraud and money laundering.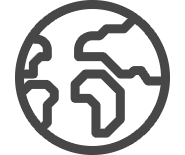 Location Restrictions – Some customer functions offered by trading platforms are only available to customers from particular countries. Before you join an exchange, you should make sure that you will have a full access to all tools that platform offers in the country you live in.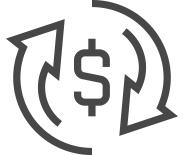 Exchange Rate
– You already know that different exchanges offer different rates. You may be greatly surprised to learn how much you can actually save if you shop around a bit. It should be noted that rates commonly fluctuate even up to 10% and on some occasion even higher.
The Best Cryptocurrency Exchanges
There are many trading platforms available today. This means you'll have a difficult choice to find the one that suits you the best. It also should be noted that exchanges greatly differ from one platform to another, so that is another great reason to pay extra attention before you choose a platform.
To save you some time, we've come up with the list of the best cryptocurrency trading platforms which are proven to be trustworthy and reliable. Platforms that appear on this list also passed rigorous criteria and are recommended by real users.

CoinMama is one of the few veteran broker platforms that has been in the industry for many years and managed to stay present. The platform is used by millions worldwide who buy Bitcoin or Ether using their credit cards as well as cash via Western Union or via MoneyGram. CoinMama is especially suitable for those who want to make instant purchases using their local currency. CoinMama is available for users worldwide, but you should be aware that some countries may not be offered all functions of the website.
The website is available in different languages including Russian, French, English, German, and Italian. CoinMama has managed to keep good reputation for years. The platform is beginner friendly offering great user interface. There is also a variety of payment options you can use. On the other hand, exchange rates are high and there is a premium fee if you use a credit card.
Open an account with CoinMama

Cex.io is a former cloud mining provider and currently a Bitcoin exchange platform. It was established in London back in 2013. Ceo.ix is among the most prominent exchange platforms. It provides a great variety of services for using Bitcoin and other digital currencies as well. If you are looking to trade bitcoins professionally, this platform offers you a user-friendly and personalized trading dashboard as well as margin trading.
Cex.io also offers a brokerage service that provides beginner traders a simple way to join an exchange and purchase Bitcoin at prices that are in line with the overall market rate. This site is proven to be secure and you can store cryptocurrencies in a safe cold storage. Based on user reviews and our research, Cex.io deserves its great reputation. This website is also beginner friendly and provides great mobile product and decent payment methods including credit cards. On the other hand, depositing is expensive and the customer support is average.
Open an account with Cex.io

LocalBitcoins is another great cryptocurrencies trading platform that gathers together sellers and buyers from all over the world. You can easily meet up with people, sell and buy Bitcoins in cash or send money via e-wallets like PayPal, Dwolla or Skrill. You can also arrange to deposit funds at your local bank. The platforms only take a commission of one percent from the sellers. The sellers set their own exchange rates.
LocalBitcoins pays great attention to make sure that the trading is secured, so it takes a great number of precautions. The platform rates each user with a reputation rank and past activities which are publicly displayed. It should be noted that when a trade is requested, the funds are held on its escrow service. The funds are released when the seller confirms that the exchange is completed.
LocalBitcoins provides great customer support, so if there are any issues or any conflicts between sellers and buyers, the support team will resolve them. To join an exchange at LocalBitcoins, you don't have to provide ID. The platform offers free and instant transfers available to players worldwide. On the other hand, you should know that it is hard to purchase a large amount of Bitcoin and exchange rates are high. However, these few flaws don't take away the overall good impression.
Open an account with LocalBitcoins

Coinbase is a virtual asset exchange company headquartered in San Francisco. It operates exchanges of Litecoin, Bitcoin, Eutherum, and other virtual assets in thirty-two countries, in addition to Bitcoin storage and transactions in 190 countries all over the world. Coinbase is one of the most popular trading platforms and brokers in the world which are not surprising since it is greatly backed by trusted investors.
This platform is used by millions worldwide. Coinbase is among the best trading platforms since it offers great security while you use, buy, trade, and store digital currency. Customers can easily purchase Ether, Litecoin, and Bitcoin through a digital wallet available on Android smartphones and iPhones. Customers also can purchase virtual currency through trading with other users on the GDAX or company's Global Digital Asset Exchange. This subsidiary operates in the Canada, US, Europe, UK, Singapore and Australia.
The subsidiary of Coinbase currently doesn't charge any transaction fees when it comes to the moving funds between your Coinbase account and Global Digital Asset Exchange account. It should be noted that the selection of currencies that are tradable depends on the country where a customer lives. To conclude this trading platform has a great reputation, reasonable fees, and great security which makes it a great place for everyone to start trading. On the other hand, it offers limited payment methods, customer support which is not that agile and their GDAX is not suitable for beginners, but for technical traders.
Open an account with Coinbase

Kraken is one of the most prominent Bitcoin exchange platforms currently operating in Japan, Canada, the EU, and the US. It is, in fact, the world's largest bitcoin exchange in liquidity and in Euro volume. Kraken was introduced in July of 2011 and ever since has been one of the leaders in this industry.
This platform allows you to sell and buy bitcoins and trade between Euros, British Pounds, US Dollars, Canadian Dollars, and bitcoins. You can trade with other digital currencies such as Monero, Etherium, Etherum Classic, Zcash, Ripple, Dogecoin, etc. Kraken also offers margin trading as well as it hosts some other trading features suitable for more experienced traders.
When it comes to more experienced trades, Kraken probably is among the best options. It has a great reputation and offers low transaction fees and good exchange rates. The platform is supported by many countries worldwide with a great customer support. On the other hand, it offers limited payment methods, but it just one downside in the sea of positives.
Open an account with Kraken

ShapeShift is one of the most outstanding companies that offer global trading of a great number of different digital assets via mobile platform and web. One of the unique features of this company is that it doesn't collect customers' personal data. Exchanging one cryptocurrency for another happens without company ever collecting user funds into its account.
ShapeShift was founded in Switzerland in 2013. It is the leading exchange service supporting a great variety of cryptocurrencies such as Dash, Monero, Bitcoin, Etherim, and others. This platform is especially suitable for those who want to trade without signing up or relying on a platform to hold their funds.
Open an account with ShapeShift

Poloniex is a cryptocurrency trading platform launched back in 2014. This platform is among the most prominent platforms when it comes to the cryptocurrency exchange markets. The exchange offers more than a hundred different cryptocurrencies in a safe and reliable trading environment. The platform also offers advanced tools as well as data analysis which is suitable for more experienced users.
Poloniex employs maker-taker fee schedule for all users, so fees differ depending on your positions. For instance, for makers, fees range from 0 to 0.15% which is depending on the amount that is traded. On the other hand, taker fees range from 0.10 to 0.25%. It should be noted that there are no fees for withdrawing beyond certain transaction fee which is required by the network.
On the other hand, the platform doesn't support fiat currency and the customer service is average. The overall impression is that the platform deserves the great reputation that it has.
Open an account with Poloniex

Bitstamp is a popular Bitcoin exchange platform based in Luxembourg. It is the world's second largest in terms of volume. It allows trading between Bitcoin cryptocurrency and USD currency. Bitstamp is founded as the European Union based. The platform is one of the first generation and ever since it has built a wide base of loyal customers. Bitstamp has great reputation and is well-known throughout this community for its safe trading environment.
The platform offers security features such as multisig technology for wallets, two-step authentication, and insured cold storage. It also offers great customer support available seven twenty-four hours per day and multilingual user interface so you can get started easily. As soon as you register and fund your account, you can start trading. One downside is that payment methods are limited and deposit fees are quite high.
Open an account with Bitstamp