A regulated broker - what does it mean?
A regulated broker must be licensed and registered in the country where the business has its head office or offices. By being so registered, regulated brokers are bound to meet the standards of quality control specified by the Forex regulating authority for that country and this, in effect, means that standards of quality control will be met.
Why is it important to work with regulated brokers?
They must be licensed and registered in the country where the business takes place and are bound to the standards of quality control set by Forex regulators. The reason why brokers that are regulated are bound by these standards is to maintain and secure decent, fair, and ethical behavior within the trading sector.
What types of regulations exist?
Since the Forex market is not governed by a centralized body due to it being the largest and most liquid markets. The size and scale create unique challenges regarding market regulations. However, there are governmental and independent bodies that monitor and supervise the Forex market.  
The global supervisory bodies regulate forex by setting standards which all brokers under their jurisdiction must comply with. These standards include being registered and licensed with the regulatory body, undergoing regular audits, communicating certain changes of service to their clients, and more. This helps ensure that currency trading is ethical and fair for all involved.
Here is a list of but not limited to supervisory bodies and their respective countries:
Australian Securities and Investment Commission (ASIC)Link:

www.asic.gov.au
Autorité des Marchés Financiers (AMF)Link

:

www.amf-france.org
Bundesanstalt für Finanzdienstleistungsaufsicht (baFIN)Link

:

www.bafin.de
Cayman Islands Monetary Authority (CIMA) Link: www.cima.ky
Commission de Surveillance du Secteur Financier (CSSF)Link

:

www.cssf.lu
Cyprus Securities and Exchange Commission (CySEC)Link:

www.cysec.gov.cy
Dubai Financial Services Authority ( DFSA)Link:

www.dfsa.ae
Financial Industry Regulatory Authority (FINRA) - USALink

:

http://www.finra.org/
Financial Services Agency of Japan (FSA Japan)Link:

www.fsa.go.jp
Monetary Authority of Singapore (MAS)Link:

www.mas.gov.sg
National Futures Association- (NFA) USALink:

www.nfa.futures.org
Securities and Futures Commission (SFC) - Hong Kong Link:

www.sfc.hk
Swizz Federal Bank Commission (SFBC) SwitzerlandLink

:

www.finma.ch
The U.S. Commodity and Futures Trading Commission  (CFTC)Link

:

www.cftc.gov
The Investment Industry Regulatory Organization of Canada (IIROC) Canada Link:

www.iiroc.ca
UK Financial Conduct Authority (FCA)Link:

www.fca.org.uk
US Securities and Exchanges Commission (U.S. SEC)Link:

www.sec.gov
How regulations protect customers?
Regulation helps ensure your broker offers you a quality product, fair prices 
And transparent processes.
 Anti-Money Laundering and Credit card Fraud -

You are often required to provide documentation, such as Photo ID and/or proof of address. Despite how time-consuming it can be, this helps to prevent money laundering and credit card fraud.

Compensation -  This means that if your broker should declare bankrupt, you are 

expected to get a fraction of your funds back. As an example, CySEC brokers have to sign up for Investor Compensation Fund.
Transparency - Due to the regular submissions of financial audits this will help keep

your account from scams and fraudulent schemes.
Risk Warnings - Regulated brokers have to display risk warning when opening an 

account so that the customers can know of the risk before starting placing trades.
How do I choose a Forex broker?
You can choose a Forex broker by these guidelines:
Ensure that the broker is regulated

Ensure that their trading platform is user-friendly, which also feature ample enough to meet your trading needs.

Ensure that your trading style is best suited to that of the selected broker.

When opening an account, you'll find brokers can differ greatly when it comes to minimum deposit amounts and methods, account features and trading terms, please select the one that you are most comfortable with.
What is an Islamic broker account?
An Islamic Forex trading account means that a broker doesn't charge or pay interest. This is according to the laws of th
e Islamic faith.
What about brokers' customer support?
All of the brokers that we recommend offer multilingual customer support services. The support services are provided on a 24/5 basis throughout the entire trading week and can be accessed through email, live chat or any of the localized telephone numbers provided for the various different countries.
I already have an account with a said broker, can I open another account with the same broker to be eligible for the sponsored brokers option?
No, in most cases we ask clients to open an account with another recommended 
brokers apart from the one that they have an existing account with.
How can I open an account with one of your recommended brokers?
Opening a forex broker account has never been easier, all you have to do is to
fill out a brief questionnaire about your trading knowledge. Then you will be asked to provide a valid ID, and the minimum deposit the broker requires.
What criteria do you use in selecting brokers?
We have a strict selection of brokers.
Security:
Firstly, we ensure the credibility and security of each broker by ensuring that they are a member of the regulatory bodies mentioned above.
Transaction Cost:
As a Forex Trader, you are subject to transaction costs.
Spreads & Commission

- is simply defined as the price that the broker cost is built into the buy and sell price of the currency pair you want to trade.

We ensure that the spread and commission are fair for clients
Deposit and Withdrawals: Regulated Forex Brokers that we recommend allow you to deposit funds and withdraw your earnings without any hassle. Each of our recommended brokers should make sure that the withdrawal process is speedy and smooth.
Trading platform:
We understand that online forex trading, all of your trading activity will happen through the regulated brokers' trading platform. We make it a priority that each best-regulated forex broker's trading platform must be user-friendly and stable.
Customer Service:
At Vladimir Ribakov we believe that excellent customer service is the single-handedly most important aspects of any enterprises. And with Forex trading can be most times stressful, before we recommend a broker they must pass our customer service standards.
Reputation:
A good way to see how your broker operates, in the long term, is to see what reputation they have. The feedbacks of existing customers are vital to our selections when choosing a Forex broker to recommend.  Proper reputation offers you peace of mind.
Below you will find a list of regulated brokers we have found to be reliable and trustworthy, and who also participate in our Broker Sponsorship project. We encourage you to share your feedback by email and on this page by voting.
MFSA, FCA, BaFin, ACP, Consob, CNMV, FINANSTILSYNET
Instruments
forex, futures, indexes, cryptocurrencies
NotesPlease note : for Divergence University broker sponsorship - a minimum deposit of $1000 is required
Instruments
Forex, CFDs, Indices, commodities, cryptocurrencies, Bonds, ETFs
NotesRegulated by Ireland, Australia, Japan, South Africa

Doesn't apply if you have an existing account with this broker. Limited to one sponsored product per broker.

Not for United States, Belgium, New Zealand.

Please note : for Divergence University broker sponsorship - a minimum deposit of $1000 is required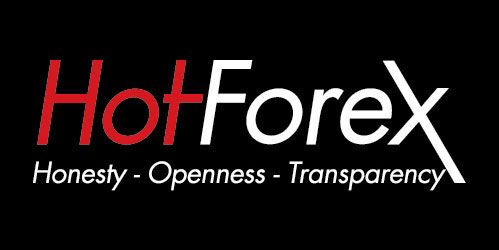 instructions if you already have HotForex Broker Review account
Important for traders who already have an existing HotForex account:


1. If you have an existing HotForex account, not assigned to an introducing broker, you can use your existing account, but send an email to partners@hotforex.com asking for the following: Please assign my trading account (XXXXX- MT4 ID) and the wallet (ID: XXXXX) under the referral ID of 259919 . (send to partners@hotforex.com)
2. If you have an account assigned to an introducing broker, you need to open a new trading account. When you fill out the registration form, you will see 'introducing broker' field- please type 259919 . Then send an email to partners@hotforex.com asking for the following: Please assign my trading account (XXXXX- the new account MT4 ID) and the wallet (ID: XXXXX) under the referral ID of 259919 . (send to partners@hotforex.com)
Instruments
Forex, CFDs, Indices, Commodities, Cryptocurrencies, Bonds, ETFs
NotesRegulated by CySec (Europe) , St Vincent

Applies for existing HotForex clients. Limited to one sponsored product per broker

Not for US residents, not for Canada

Please note : for Divergence University broker sponsorship - a minimum deposit of $1000 is required
Instruments
Forex, Indices, commodities, cryptocurrencies, Bonds, ETFs
NotesRegulated by the USA, UK, Australia, Japan, Canada, Cayman Islands, Hong Kong, Singapore

Doesn't apply if you have an existing account with this broker. Limited to one sponsored product per broker.

Please note : for Divergence University broker sponsorship - a minimum deposit of $1000 is required
Instruments
Stocks, Commodities, CFD, Cryptocurrencies
NotesPlease note : for Divergence University broker sponsorship - a minimum deposit of $1000 is required