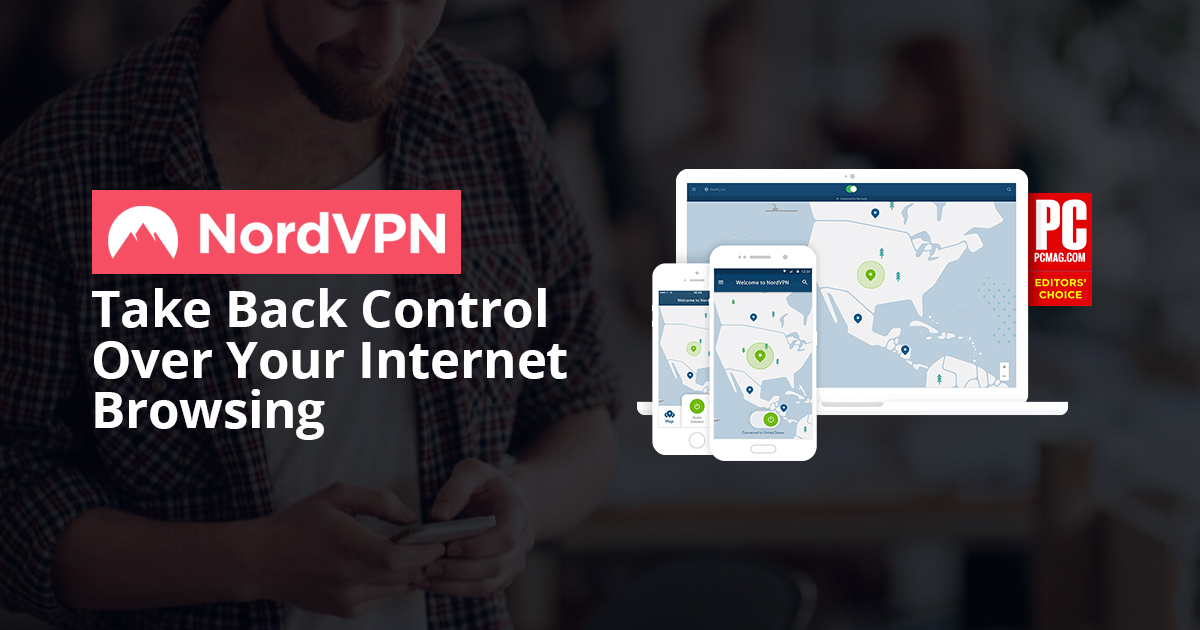 Virtual private network products known as SSL VPN's has gone from obscurity to a globally accepted tool when it comes to the data encryption, online anonymity, and cyber security. There are many VPNs currently available at the market that vary in their security, ease of use, speed and strength of security so before you choose a VPN, you should get to know its features and compare it to other available products.
VPNs help you when it comes to the protecting enterprise communication. VPNs encrypt the flow of data between some individual devices like desktops, servers, mobile devices and between the network. Today, this technology is widely used as a certain remote access security solution. The ultimate point when it comes to the using SSL VPN products is to prevent any unsanctioned parties from snooping on any network communication in order to extract some sensitive information. Another reason for using VPNs is to thwart the interception and manipulation during different attacks like mad-in-the-middle-attack. VPNs allow users to secure their internet data which is shared through public networks. These services also ensure users' web activity to remain private. Another common reason why more and more people decide to use VPNs is to bypass geographic content restrictions using proxies that hide users' IP address.
There are some VPN service vendors that take the internet security to a whole another level by adding more layers of functionality securing your web traffic from prying eyes. There are some VPN services which are packed with powerful features both for experienced and beginner users. It is not a secret that VPN service NordVPN is reputed as one of the best VPN out there. The services stand firmly since it offers many features including an automatic kill switch, a huge network of servers, a double encryption option and a DNS leak resolver.
NordVPN features:

Providing 1076 servers in 61 countries
The service is compatible with operating systems Android, iOS, Windows, macOS and Linux
Six simultaneous connections allowed
P2P allowed
The service blocks web threats and adds
Features automatic kill switch
For increased anonymity double data encryption
Ultra secure encryption using protocols OpenVPN, PPTP
Reasonably priced
Three-day free trial
The service payable via credit cards, PayPal, Bitcoin
Free security extras including secret notes, encrypted chat and a selection of proxies
Money-back guarantee within 30 days
Downloading & Installing

When it comes to the downloading and installing NordVPN, you will open the NordVPN download page. The following step is to create an account before you can install the service. You can find a comprehensive collection of download links as well as tutorial provided on the company's website. Once you downloaded the software, you will navigate to your downloads folder and find the file you just downloaded. If you are installing the software for the first time, you will notice the OpenVPN TAP adapter and you will click next and agree. The installation process is done in a few minutes. The NordVPN application will start immediately.
When it comes to the NordVPn interface, we have to admit that the design is simply elegant and the application is very easy to use even for the beginners. You are allowed to search and select servers arranged by connection type or country. As soon as you have chosen a suitable server, by tapping the connection button, you will be connected to the server.
NordVPN Server Map

NordVPN provides server map since visual information help its users to select the proper server. The service provides its servers in 61 countries worldwide. NordVPN has 1094 servers in many countries including South Africa, Australia, France, Spain, the United States, Switzerland, Lithuania, the Netherlands, Singapore, Russia, Sweden, and other.
When it comes to the choosing the suitable server, you have an option to choose an ultrafast server if you will be streaming video content. You also have an option to choose from Tor-over VPN connections or Double VPN if you are looking for a server which will enhance anonymity. NordVPN also offers server Anti DdooS which are commonly used when it comes to the avoiding denial-of-service attacks. If you want to prevent anyone from tracking your web activity, hide your IP address as well as encrypt your communications, then you will choose Anti DDoS server.
New Security Upgrade

The NordVPN developer's team recently was very excited since they have introduced long-awaited security suite named CyberSec. This security upgrade is an addition to its state of the art encryption as well as unrestricted Internet access. NordVPN users are now protected from malicious online threats and annoying advertisements. CyberSec is an advanced technology implemented by NordVPN which takes privacy to a whole another level in addition to better performance and control.
For those who care about their online security, the company recommends IKEv2/Ipsec and OpenVPN. OpenVPN is using the state of the art 2048-bit SSL encryption as the default option in NordVPN's Android and Windows apps. The service also offers even more secure IKEv2/Ipsec as newest part of the NordVPN protocol family. It uses an even more advanced 3072-bit SSL encryption as well as the Perfect Forward Secrecy system which is able to generate a unique private encryption code for every session.
When it comes to the Windows users, they commonly find the SSTP protocol to be the most stable, but the protocols have yet to be audited, so you will use it at your own risk. When it comes to some older protocols, most commonly are used L2TP/IPSec and PPTP. However, since these protocols are older they provide less online security. You may use these protocols in a case when online security is not your primary concern.
Speed and Bandwidth

When it comes to the some of the biggest concerns with VPNs services, we have to mention service speed and overall performance. It is very important to know how much a service will affect your overall browsing experience. You can use Oookla speed-testing service in order to see what will happen. By all accounts, connecting to the server which is closest to you will result in an insignificant drop in upload and download speed.
However, we further decided to run Ookla speed testing once again, but this time we experimented with a few other European servers that are not that close to us. During the testing, the results were confusing ranging from 5Mbps to the 50.14 Mbps. This was the higher than download speed without VPN.
The third Ookla speed test while using a US server, the download speed was lower which is completely expected due to the geographical distance. The average speed while using a US server was around 2 Mbps. In order to increase the VPN speed if needed, you can try a few tricks like switching from Wi-Fi to wired connection of adjusting your encryption level. It should be noted that using a VPN while browsing the net cause almost no performance degradation.
NordVPN Customer Support Department

NordVPN has elegantly designed as well as a well-laid website which is easy to use and navigate. The website provides all relevant and useful information which might interest you like available servers, service features, pricing, customer support and other. It should be noted that the company offers 24/7 support. You can contact customer support agents at any time via live chat and email. The company also provides a ticker submission system.
When it comes to the NordVPN website, you will notice many extra tools like web proxies, encrypted chat and YouTube proxy which let users watching YouTube video with no location restrictions. You can use these tools no matter your subscription plan or your geolocation.
Pricing Plans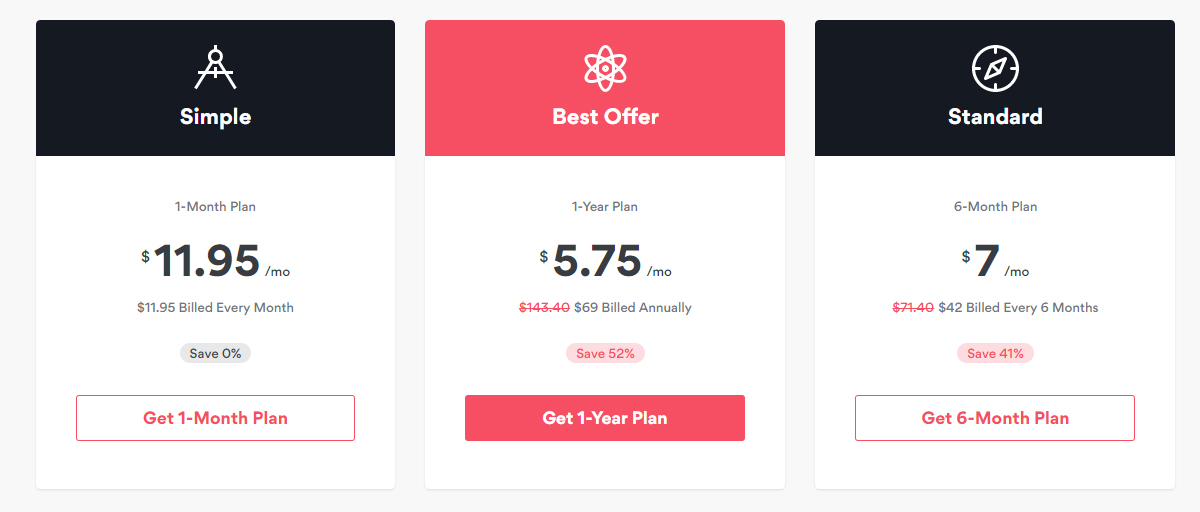 As soon as you pay a visit to NordVPN website, you will notice that its offers different pricing plans based on users' specific needs. You have an option to choose from four different plans depending on your needs. For instance, a one-year subscription to the service will cost you $69 which is $5.75. It should be noted that this deal is one of the best currently offered on the market if you consider the quality of the product as well as high performing security features.
If you choose the monthly plan, the billing is more expensive since it costs $11.95 per month. There is an option of six-months subscription which costs $42 or $7 per month. It should be noted that all available plans provide unlimited bandwidth on devices tablets, routers and smartphones. The bandwidth is unlimited up to six devices, so if you protect your home router, all devices connected to it will be covered as well.
Conclusion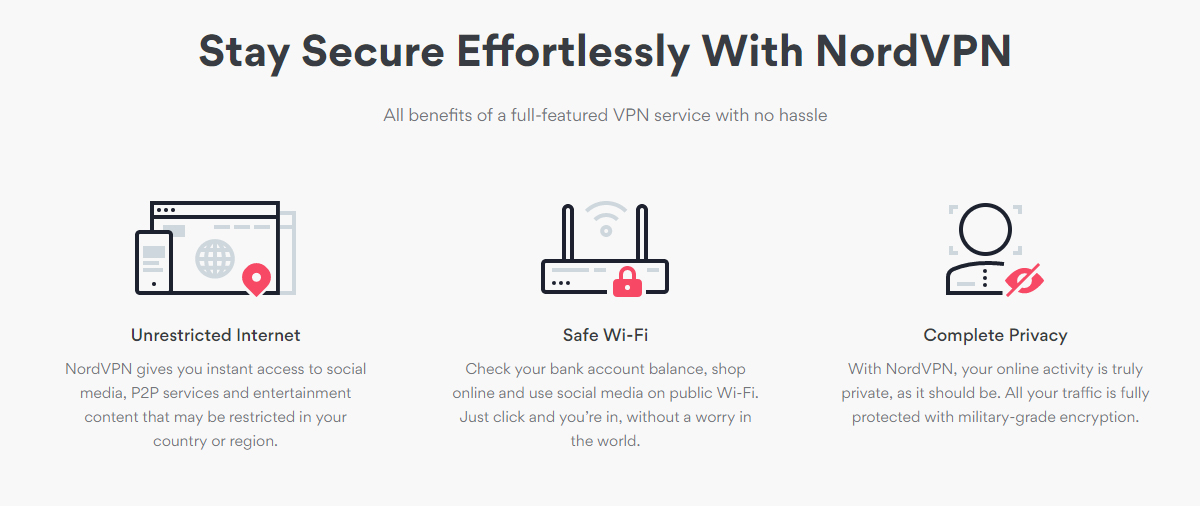 Since we are impressed with the performance as well as with the efficiency of the service, we highly recommend you to pay a visit to its website and give it a try. Remember that there is a money back guarantee as well as a three-day trial so before you spend money you can give it a shot and connect to the NordVPN server somewhere in the world. Try out NordVPN and connect to the internet through servers around the globe, keep your identity completely anonymous and don't share more information than you have to ever again.
VISIT NordVPN WEBSITE