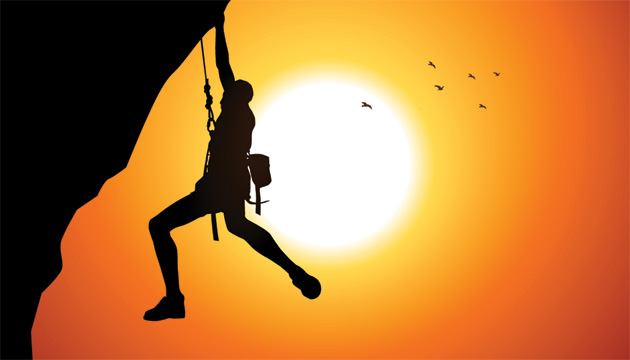 Motivational factors plays a key role in our trading career. Most of the traders wanted to be rich and successful over night but deep inside every one of us knew that success doesn't come that easily. Those who have succeeded have worked really hard to reach where they are now.  We also need to understand the fact that all successful traders have gone through lots of failures in their initial days but what made them successful is the fact that they never gave up, kept fighting, motivated themselves and reached the top.  Some of the key motivational factors that you need to concentrate to have a successful trading career are as follows:
Failures are the stepping stones of success:
When you fail it means the success is very near. Your efforts, hard work and dedication will never go waste, you have learnt your lesson that others can't teach you. Now you know what not to do, prepare yourself and move forward with a better strategy.  When you wanted to have a successful career always be ready to face your failure. Plan for a long term success, ignore your initial failures always look at the bigger picture and concentrate to achieve your big goal. When you go through a failure be calm think of what went wrong, learn from your mistakes and never repeat it.
Positive Approach:
Always look everything with a positive approach. Even in your worst failures there will be some positive things. Never ever think about losing or quitting when you start doing things obviously it will end up as a failure. Never quit, keep trying hard, push yourself up and success is yours, the fact that when you going to achieve it depends upon how much you try hard and how well you plan. Think of climbing a mountain you can't reach the top that easily but when you keep trying and move forward definitely you will reach the top. Be enthusiastic and only when you feel confident make a move forward.
Don't be Greedy:
Don't risk too much try to earn a little every day, plan your moves, have your own strategy, set your long term goal and try reaching it slowly and steadily. Always try to overcome the odds, always take calculated risks and be ready to accept the consequences if the plan backfires. Trying setting up small targets and achieve them. Little drops makes big ocean.  Keep a clear idea about how much you can risk and be very patient. Only you can help yourself to achieve your goals.
Be Cool and Smart:
Always keep a cool head when "Plan A" didn't work we should always be ready with "Plan B and C". You need to handle pressure and make quick decision. Practice yourself to handle pressure effectively. When things don't go your way you take a different route. Your mindset is very important, trade with a fresh mind, try not to get distracted a bad mindset is always going to make things worse most of the failures are because of the decisions taken during this time. Be wise; don't let your emotions get the best of you. At the end of the day we all knew that "Success is not permanent and Failure is not final".
Take a Small Break and Bounce Back:
When you go through a losing streak it's always better to take a break analyze what went wrong relax yourself and then come back better than ever, it really works. You should have your plan regarding when to trade and when not too. Remember it's not only the regular workouts that you do in your gym, it's your rest period that makes your muscles better. Too much of anything is good for nothing. So when things don't work your way relax, make yourself strong and come back.
Learning:
Last but never the least, there will always be something new to learn everyday it makes you better. You never knew when you will find your formula for success. Try changing your strategies. Learning motivates you makes you feel better so try to learn new things whenever possible. There isn't anyone who knew everything so don't be ashamed of and try to learn from everyone. Don't try the same plan again and again. Learn new things and try implementing new plans and strategies.
"You never fail until you stop trying" – Albert Einstein
Image Source – jessicacerine.com
Advertisement