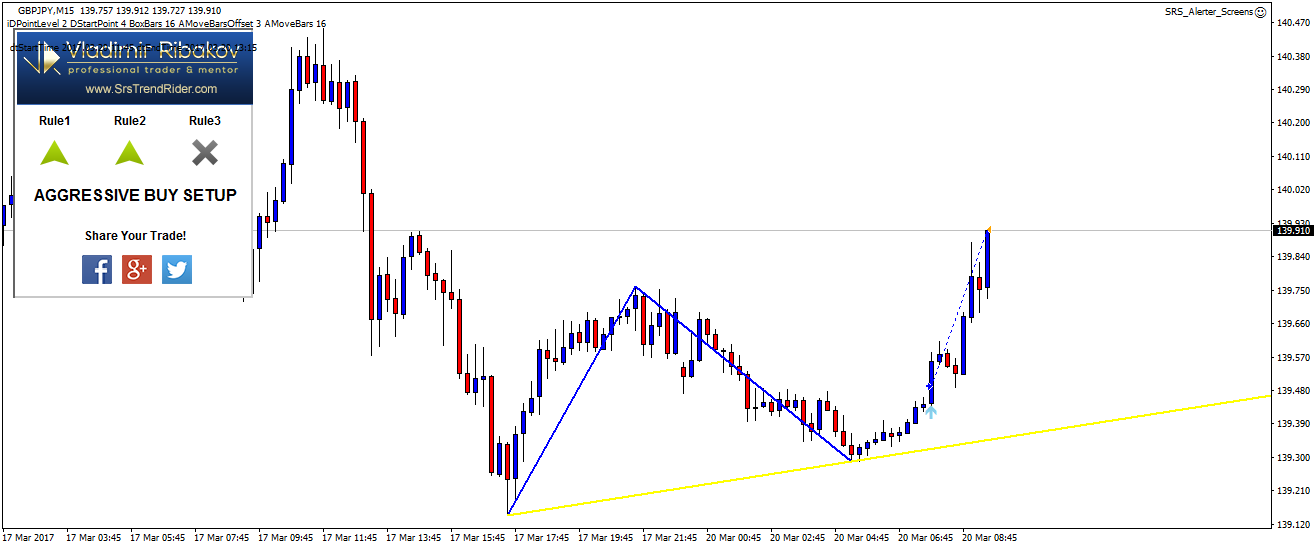 Hi Traders,
Different strategies, would perform accordingly depending on the market conditions. A range strategy would kill it, during consolidation periods, while during trending markets will not perform good. Vice versa for trend following ideas and methods. This is why it is important to have variety of strategies or methods (call it whatever you want), in your trading portfolio and diversify your trading. Add risk:reward ratio to the equation and you have a money printing machine 🙂
sRs Trend Rider 2 aims to identify the higher time frame money flow and overall direction, while looking for entry setups on the smaller time frame. It is one of my first strategies, that I developed and after so many years, it is still proving itself, that it makes good amount of pips – consistently! Especially now, where we had years of experience and feedback from traders, combined all that and released the second version, which is outperforming its ancestor.
Want to trade using sRs Trend Rider 2?
You can download it for free. Click on the button below to get your copy.
EURGBP Sell Trade
Result
GBPJPY Buy Trade
Result
Download your copy of sRs Trend Rider 2 today for free using our sponsorship program!
Yours,
Vladimir