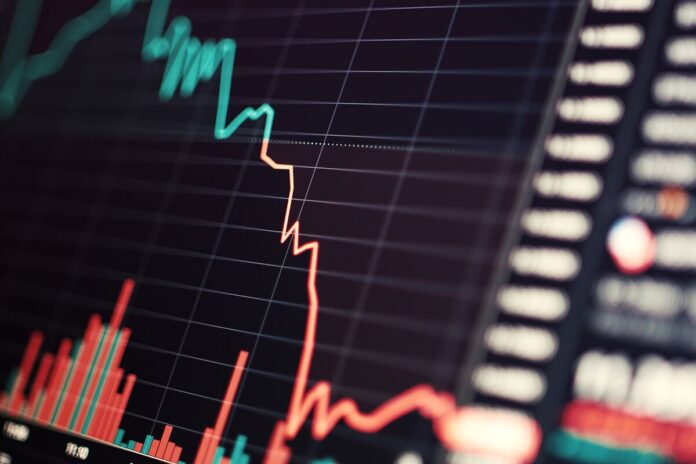 US stocks fluctuated ahead of a crucial meeting between US President Joe Biden and Republican House Speaker Kevin McCarthy to iron out road blocks in debt-ceiling negotiations.
The S&P 500 was little changed after earlier gains and losses. Yields on short-term Treasuries were higher. Meanwhile, the tech-heavy Nasdaq 100 advanced, even with chipmakers under pressure. Micron Technology Inc. fell 2.8% after China said the company's products failed a cybersecurity review.
The big question on investors' minds remains whether US politicians will be able to reach a deal to raise the debt limit before the government runs out of money. The urgency of the situation was underscored on Sunday by Treasury Secretary Janet Yellen, who said the chances are "quite low" that the US can pay all its bills by mid-June.
"There is a lot of showmanship around the debt ceiling," said Sarah Hewin, senior economist at Standard Chartered. "The closer we get to June 1 without a resolution, the greater the risk of an accident so there is a lot of potential for markets to get concerned."
In the meantime, tech is one beneficiary of the uncertainty. Elyse Ausenbaugh, a global investment strategist at JPMorgan Wealth Management, said mega-cap tech already "went through that phase of retrenching and refocusing their businesses, and so investors are starting to gravitate there." The Nasdaq 100 surpassed a 52-week high on Monday.
The debt ceiling is "all-consuming now," wrote Chris Low, chief economist at FHN Financial. "But when Congress raises it, attention will return to the economy and the Fed."
St. Louis Fed President James Bullard said he's thinking of two more rate hikes this year, while Minneapolis Fed President Neel Kashkari said if the central bank pauses next month it should signal tightening isn't over.
Elsewhere, Greek markets were a bright spot. Sunday's national election resulted in a strong showing for Prime Minister Kyriakos Mitsotakis, signaling that investment-friendly policies will continue. The benchmark Athens Stock Exchange General Index jumped to its highest level in almost a decade. Meanwhile, the Euro Stoxx 600 was little changed on the day.
Commodities were broadly weaker because of concern over China's post-Covid economic recovery. Iron ore futures dropped on signs of disappointing steel demand from the construction sector. However, Asian equities were higher after Biden hinted about improving relations with Beijing. His prediction that Sino-US ties would "begin to thaw very shortly" lifted Hong Kong stocks more than 1%.
Key events this week:
Fed presidents speaking are James Bullard, Raphael Bostic and Thomas Barkin, Monday
Eurozone S&P Global Eurozone Manufacturing & Services PMI, Tuesday
US new home sales, Tuesday
Dallas Fed President Lorie Logan speaks, Tuesday
Fed issues minutes of May 2-3 policy meeting, Wednesday
Bank of England Governor Andrew Bailey speaks, Wednesday
US initial jobless claims, GDP, Thursday
Interest rate decisions in Turkey, South Africa, Indonesia, South Korea, Thursday
Tokyo CPI, Friday
US consumer income, wholesale inventories, durable goods, University of Michigan consumer sentiment, Friday
Some of the main moves in markets:
Stocks
The S&P 500 was little changed as of 11:52 a.m. New York time
The Nasdaq 100 rose 0.3%
The Dow Jones Industrial Average fell 0.2%
The Stoxx Europe 600 was little changed
The MSCI World index was little changed
Currencies
The Bloomberg Dollar Spot Index rose 0.1%
The euro was unchanged at $1.0805
The British pound fell 0.2% to $1.2426
The Japanese yen fell 0.4% to 138.60 per dollar
Cryptocurrencies
Bitcoin rose 0.2% to $26,895.83
Ether rose 0.7% to $1,817.93
Bonds
The yield on 10-year Treasuries advanced five basis points to 3.72%
Germany's 10-year yield advanced three basis points to 2.46%
Britain's 10-year yield advanced seven basis points to 4.06%
Commodities
West Texas Intermediate crude rose 0.4% to $71.87 a barrel
Gold futures fell 0.3% to $1,993.60 an ounce