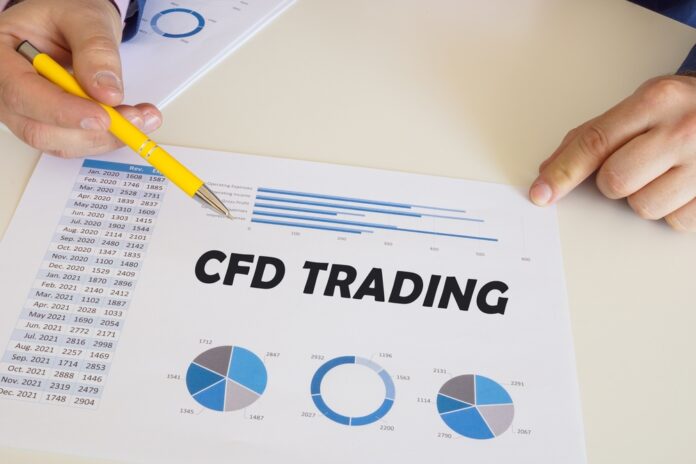 Choosing a CFD broker to trade the financial markets is a serious matter, as it can make all the difference for traders. As with any other job or activity, trading needs the right tool to provide better results, and a broker is one of the most important trading tools you need to get right.
Let's focus on this article about the 5 most indispensable things you need to take into account when picking a CFD broker.
# Regulation and funds protection
When searching for a better CFD broker, you need to be sure that the money you add to your trading account will be safe, and that the services provided by the broker are regulated and authorized in your region, so then your funds are protected.
Using a CFD broker that is regulated ensures that you will not fall victim to any scams, and if you ever have a problem with a firm that provides financial services, you will be able to take your complaint to the regulator.
The best option is to choose a CFD broker that is multi-regulated, as it means that it has to be compliant with more than 1 regulatory standard of the industry. It is even better if it is supervised by 1 or more of the more well recognized regulatory bodies, such as the FCA in the UK and CSSF in Europe, for instance.
# Quick and direct trade execution
If you're looking for a CFD broker, then it probably means that you have an active trading strategy and/or that you're looking to exploit trading opportunities over the short-term. In any case, you'll need to pay extra attention to the way your CFD broker executes your trades, as it can be a game changer to your strategy.
As a scalper or a day trader, you need an extremely fast CFD broker with low latency, ideally with direct and fully automated execution, so then there is no human intervention that might down the process or commit errors in execution. You'll also need a strong, robust, and reliable trading infrastructure to improve your trading speed and efficiency, which will in turn improve your precision and trading results.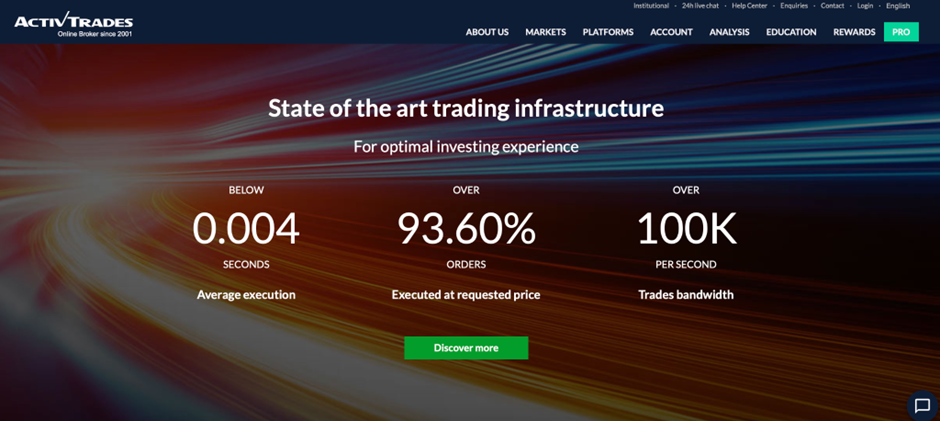 # Trading platforms and tools
Another very important aspect of a CFD broker is the trading platforms and tools it provides, which will help you better analyze the markets and decide when to enter and exit your trading positions.
To be sure you select the right broker for your trading, you first need to have a sound trading plan and know exactly what your trading needs are. With this in mind, you'll have an easier time choosing the right broker for you.
While MetaTrader4 and 5 are the most popular platforms, many CFD brokers are now developing their own internal platforms with very powerful tools that can truly help you make the best of your trading experience, such as market sentiment indicator, multi-chart analysis or pullback and progressive trailing stop orders, for instance.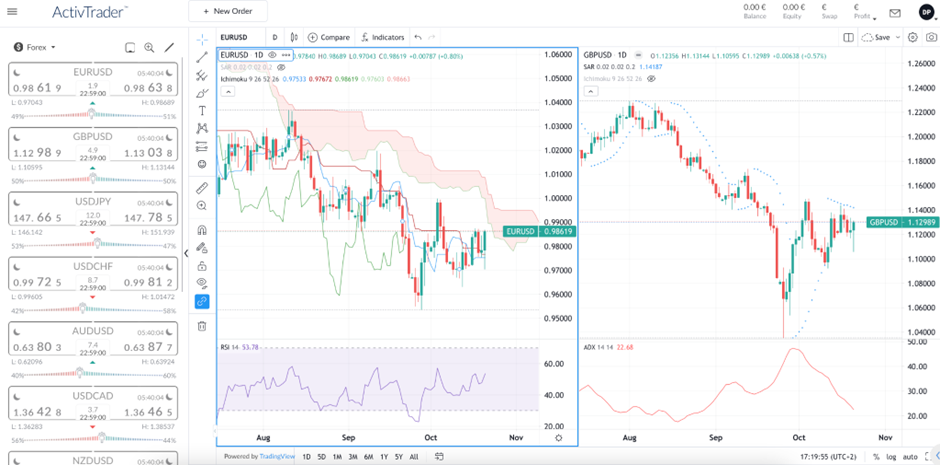 # Trading fees and conditions
If you are a frequent trader, one of the most significant factors to consider when selecting a CFD broker is the costs associated with the positions you'll open and close. Even while trading always includes fees, you shouldn't let those costs eat away at your gains!
Trading costs known as "spreads" (the difference in price between the purchase price and the sale price) are the most important costs to take into consideration. They change based on the kind of trading account you use and the market you're trading. There are also fixed and variable spreads, which both have their benefits and drawbacks you need to be aware of.
You'll also need to take into consideration additional costs, such as swaps and deposit/withdrawal fees, among others.
# Available and professional customer support
Who among active traders has never found themselves in the midst of a trading session in need of assistance when using a trading platform or a trading tool? You need to be sure that the support and customer service teams of any CFD broker you are considering using are both highly competent and easy to get in touch with in the event that you have any questions or concerns. So, be sure that they are accessible throughout business hours in your time zone, and be familiar with the ways you can contact them in a hurry (e-mail, phone, live chat, call-back option, etc.).
Final word
Before you decide to use a specific broker, remember to first have a list of what you need and to take your time to do your research to compare what's available on the market. Once you've pre-selected a few CFD brokers, do not hesitate to try them out through a demo trading account.
A CFD broker that's worth to be checked is ActivTrades
Risk Warning: CFDs are complex instruments and come with a high risk of losing money rapidly due to leverage. 85% of retail investor accounts lose money when trading CFDs with this provider. You should consider whether you understand how CFDs work and whether you can afford to take the high risk of losing your money.
Disclaimer: The information provided does not constitute investment research. The material has not been prepared in accordance with the legal requirements designed to promote the independence of investment research and as such is to be considered to be a marketing communication. All information has been prepared by ActivTrades ("AT"). The information does not contain a record of AT's prices, or an offer of or solicitation for a transaction in any financial instrument. No representation or warranty is given as to the accuracy or completeness of this information. Any material provided does not have regard to the specific investment objective and financial situation of any person who may receive it. Past performance is not a reliable indicator of future performance. AT provides an execution-only service. Consequently, any person acting on the information provided does so at their own risk.