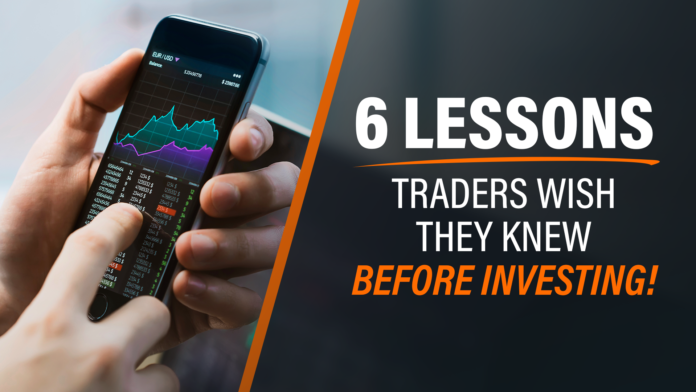 There are many hard lessons that new traders tend to face when trading online with forex, options, contracts-for-difference, and cryptocurrencies in 2020.
Lessons that sometimes break an investor's will to move forward through the difficult times while other lessons serve as crucial stepping stones for some investors who are determined to make it all the way.
Compiled below are 6 lessons that traders wish they knew before investing.
With that in mind, let's dive right in!
1. Money Management
Novice traders have a tendency to fluctuate from one style of money management to the other depending upon how well or poor an investor's experience that day may go.
Now there are two main ways that traders tend to manage their investment funds.
Passive and aggressively.
Passive means that you are investing less than 5% of your account balance for every investment whereas aggressive can indicate trade volumes up to 10% of your account balance per trade.
If you are trading aggressively or using a percentage greater than 10% of your account balance per trade then you are significantly raising your risk ratio while investing irresponsibly.
Martingale strategy (double down on losses) or not, we strictly advise using a passive style of account management when first starting out with trading online.
2. Trading Psychology
Somewhat an expansion upon money management in its own way, trading psychology is one of the most misunderstood and neglected topics of trading, especially online trading.
Given the excessive hype surrounding the investment arena, trading online and generating a consistent and substantial profit has been MADE to look easier than it is.
The keyword being MADE.
This does not infer that trading doesn't come easy to some traders but for the great majority of us, trading online is just as daunting and real as any other line of work you could imagine.
Accompanied with a steep learning curve, unless you are lucky or rely upon a service provider for trading signals it will likely be a few weeks before you are able to turn over a profit by trading with sound investment techniques.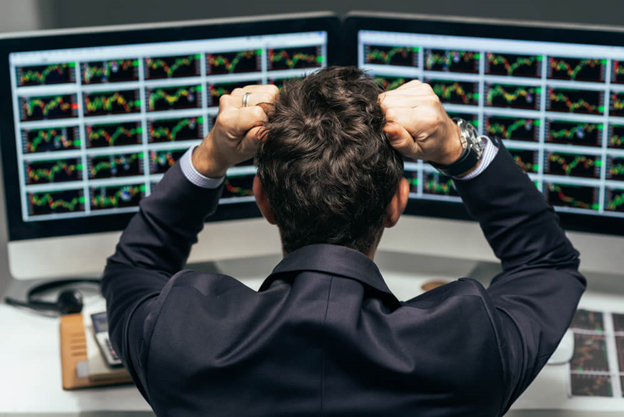 ImageSource: DepositPhotos
3. Regulation & Licensing
Investing with regulated and licensed brokers is the safest way to trade online no matter what investment industry you partake in (forex, contracts-for-difference, options, cryptocurrencies, stocks, indices, etc).
Due to the crackdown and enforcement of licensing by regulated entities, many fraudulent brokers have been discontinued but that does not indicate that every broker that you see online is regulated.
In fact, there are far more unregulated brokers online than there are regulated!
Common regulatory agencies you should be familiar with include:
Here you can find a complete list of Regulated Brokers. 
4. Trading System Advantages
If you are new to trading online and don't feel motivated to tackle the learning curve associated with trading then you can benefit greatly from a verified and consistent trading system.
Notice how we stated trading system, not an auto trader.
Do NOT invest with auto-traders, most of them are scams!
On the other hand, semi-automated trading systems and service providers that enable the investor to stay in COMPLETE control of their funds are the best routes to pursue.
The difficult part is finding a legitimate and consistent service provider.
Fortunately for you, we've compiled a list of 3 of the best performing and high-valued trading systems:
Forex FX Delta – (87.50% Success in February 2020)
All performance results can be verified on our Performance Page. 
Additionally, we have thorough updates and case studies regarding these trading systems can be found on our Case Studies & Income Projections menu.
5. Longer Time Frames Are Optimal
We live in a culture and era of instant gratification.
The sooner we can acquire something or complete a task the better.
It is little wonder why traders prefer short-term options over long-term trades.
It is engraved in our way of life.
BUT, if you want to trade more effectively then longer time frames tend to be a great starting point.
Providing more market sentiment, traders acquire a better understanding of the price action of a particular asset and as a result, possess a stronger understanding of that asset's historical movements.
Short-term trading tends to be more volatile unless you are experienced it is not a style of trading that will likely suit you when starting out.
With that in mind, stick with more medium to long-term trade options until you begin to feel more confident and comfortable.
6. The Trend is Your Friend
This is common trading saying although the complete version should end up something like this, "The trend is your friend, until the end when it bends."
The first saying is more incomplete whereas you have a better understanding of the conditions of the trend being your friend.
A key point to remember is that the trend reveals the overall direction of an asset, it is perhaps one of the most important technical tools we have next to Volume indicators.
A powerful trading software you could consider investing trends with is the sRs Trend Rider Pro, here's an effective sRs Pro Strategy for Trading.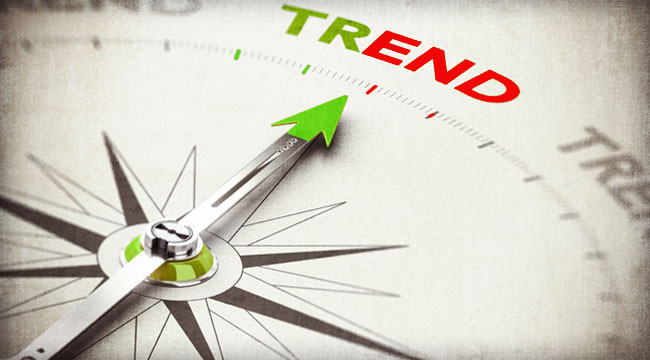 Recap
Money management is vital for responsible investing.

Keep your emotions in check, don't chase losing trades.

Regulation and licensing for trade is an absolute must.

Trading systems can bridge the educational gap and deliver profits.

Longer time frames tend to be more optimal for online traders.

The trend is your friend, until the end when it bends.
These are a handful of some of the most difficult obstacles that first-time traders tend to face when getting started with online trading.
If you are looking to get started on the best trading path possible, maybe consider bridging the knowledge gap with our simplified university level trading courses found at Divergence University.

Learn the ins-and-outs of forex trading while becoming part of a growing community of online traders who are they to support one another and grow in unity.
Thanks for taking the time to read my article, hopefully, you found some value in it and please share any feedback you may have below!