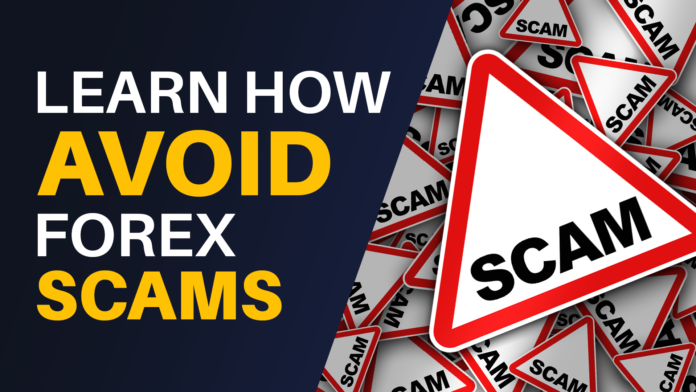 Forex trading is a way of life for thousands of online day traders but what about those of you who are just starting?
Given the congestion of the day trading arena, knowing where to begin forex trading is much more difficult than it used to be.
This is largely contributed to the overpopulation of unregulated brokers, 100% success rate strategies, automated "forex robots," and of course signal providers that claim to employ powerful algorithms to signal 'proprietary' trading techniques.
Despite the overhaul of illegitimate investment opportunities waiting for you in the foreign exchange market, the forex market is still one of the most widely utilized markets for investing, generating a daily trading volume surpassing $5 trillion.
Naturally, the forex market is huge and the volume of real online earning opportunities is there for you to reap but exercising caution and employing the following tips to avoid forex scams below can help you get started on the right path.
1. Avoid Unregulated Brokers
Unregulated online brokers have run rampant since the beginning of online investing and will likely continue to be a part of the forex ecosystem due to the sheer volume of the forex industry.
Why should you NOT invest with unregulated brokers?
Brokerages that aren't regulated don't have to report to a governing body or regulatory entity.
Their platform could be rigged, conducting glitches that may result in your investments losing money but it doesn't stop there.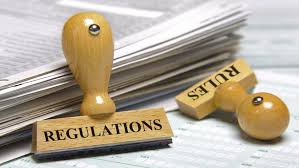 Many unregulated brokers fabricate their corporate entity and identifying information, meaning that if the operators behind this unregulated broker wished to ignore any withdrawal requests then you'd have no recourse to recover your funds and since there is no real entity to track down you are shit-out-of-luck.
Sure you can go ahead and share your bad experiences online but due to these brokerage's lack of regulatory oversight, they are not lawfully bound to answer.
If you've been scammed, you may reach out to us at support@vladimirribakov.com.
Additionally, here is a Comparison Table of Regulated Brokers for 2020.
2. Use Caution Around Trading Systems
Auto traders or algorithm-based proprietary trading systems have been a sort of obsession amongst novice online day traders.
It is easy to understand why:
Remove the learning curve and profit from a system where you don't have to possess any technical or fundamental investment knowledge sounds like a great deal, right?
In a culture where we reward instant gratification and being cunning for finding innovative earning opportunities, there is a natural gravitation towards day trading systems such as auto traders, semi-automated systems, and signal service providers.
While not all trading systems or service providers are fraudulent, the vast majority are not only untrustworthy but lack the consistency required to generate a growing trading account balance.
If the trading system, auto trader or service solution you are looking at fails to include any verifiable performance results but more importantly fails to disclose any verifiable identifying or contact information then you should not invest in that provider.
Transparency and regulation are an absolute must for safe Forex investing.
3. Forex Trading Background Checks
As we briefly touched upon, finding out who is at the helm of trading systems or investment brokers is simply due diligence that you should already be conducting.
A resource you can use before getting started in forex trading would be the Background Affiliation Status Information Center (BASIC) website.
Created by the National Futures Association (NFA), the options and futures industry's self-regulatory entity, the NFA has compiled a guide to learn how to evade scams and choose a reputable investment broker.
Before being allowed to interact with the public, every individual or company that wishes to perform off-exchange forex business must become a member of the NFA.
From there, registration with the Commodity Futures Trading Commission (a US government agency supervising options and futures trading) is required.
Additionally, you can use the Background Affiliation Status Information Center to see if an individual or firm has had any regulatory actions taken against them.

4. Customer Service: Good or Bad?
Testing the customer service of a prospective broker or forex service provider is a step that should be taken by all traders.
Ask yourself these 3 questions when testing customer support:
Does the service provider or broker provide easy and accessible contact methods?
How quickly does customer support get back to me?
How knowledgeable and helpful are the staff?
You can learn from the type of experience you have with an entities customer support staff because it is a reflection upon the culture of the business, if you have a great experience then awesome, consider moving forward and if not then we suggest other alternatives such as some of the solutions found on our Strategies and Courses Page.
5. Performance History & Transparency
If you are investigating the accuracy and performance history of a trading system, service provider or auto trader then you must take a bit of time to verify some of the trading results shared.
Just because an auto trader or service providers share their performance history does not mean that they are legitimate.
Verify at least a couple dozen trading results by comparing the entry and exit rates of investments to the price rates reflected in charting solutions, such as MetaTrader4.
If the service provider in question seems to be documenting real trading results and fulfills the other requirements on our forex tip guide then you are moving in the right direction.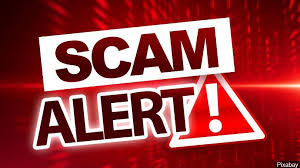 6. Keyword Research
When investigating the legitimacy of an investment brokerage or service provider make sure you use search queries that reflect keywords that are relevant to your investigation.
Here are a few examples:
Forex Trading Scam
Forex Trading Reviews
Is Forex Trading a scam?
Forex Trading Complaints
Using strong keyword search queries in your research will yield the type of search results you are seeking in regard to the authenticity and credibility of particular entities.
7. Too Good To Be True?
The old yet true adage.
If a trading system, service provider or forex brokerage are offering deals that sound too good to be true then it probably is!
Credible Forex brokers and trading systems don't boast unrealistic income assertions, they let their performance, transparency, and satisfied member base speak on their behalf.
Be especially careful of forex "robots" too, most of the forex systems that you see available have not been tested or reviewed by an independent source.
5 Warning Signs to Consider
Anonymity – If the forex broker or trading system fails to disclose verifiable contact or identifying information then warning bells should be alarming.
Promotion – Is the trading system or brokerage promoting unrealistic income assertions without much evidence to support these claims? Be wary and alert.
Complaints – Does the forex broker or forex robot reflect negative reviews or complaints online? If so, swiftly avoid the entity in question.
Site History – Conduct a WHOIS report to see when a forex broker or investment system site was created, does it match up with the claims made on the site?
Reputability – Use SimiliarWeb to determine the reputability of a website, learn about their traffic distribution, and how organic their site growth appears. If anything seems out unnatural, make sure to investigate further or reach out to us and we'll investigate for you. 
The Bottom Line
Forex trading has long since proven itself as a lucrative and desirable job.
Having the ability to work from the comfort of your home and generate a consistent stream of income from generated trading profits is a dream for most and a reality for many.
Whether you are new or a veteran to day trading the foreign exchange markets, there are countless opportunities available to you so make sure you carefully vet each investment offer before committing.
Also, don't forget to utilize the Background Affiliation Status Information Center (BASIC) resource created by the National Futures Association for increased due diligence.
As the forex industry continues to grow in popularity and usage the volume of new forex trading scams is likely to continue to grow despite the regulatory crackdown.
With these facts in mind, you must invest only with regulated brokers and trading systems that have been proven and tested.
New to Forex Investing?
Working with our investment community comprised of over 92,000 members is a great way to learn and profit with forex trading. To learn more you can reach out directly to Vladimir Bakov to learn more!
Advertisement