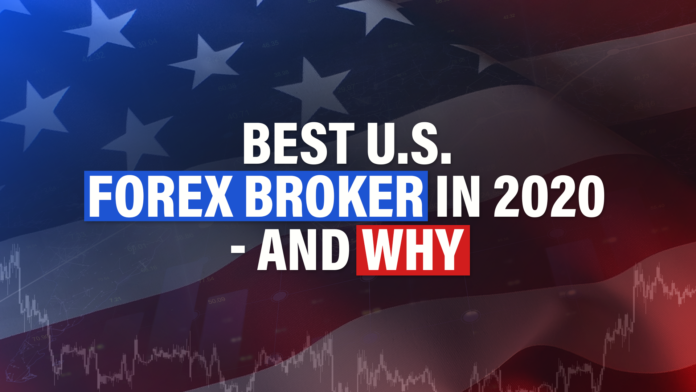 Finding the best U.S. forex broker is difficult this day-and-age through the complicated jargon of trade regulations and licensing requirements both of which are strictly upheld in the United States.
As a result, becoming a forex investor in an industry firmly choked by financial authorities, algorithmic trading by financial institutions, and a high level of volatility, the foreign exchange markets are as wild and as opportune as ever.
This is why if you are a prospective home-base trader based out of the United States then this review will guide you in the right direction as to where to embark upon your day trading journey.
Learn about the prudent trade regulations, which online trading brokers are best, and industry-leading educational portals to cultivate your trade knowledge and hone your day trading arsenal.
U.S. Forex Trade Regulations
It is humbling to ponder the $5.1 trillion average daily turnovers of the forex market.
The world's largest financial market, supporting a plethora of currency pairs, high liquidity, and volatility.
In an effort to enforce a more secure and safe trading environment, government authorities and regulation entities sprinted into existence to better govern trading through the enforcement of fair and honest trade practices that must be validated by the exchange trading platform.

In the United States, important trade regulators to familiarize yourself with include the National Futures Association (NFA) and the Commodity Futures and Trading Commission (CFTC).
For a brokerage to licensed to operate in the United States, they must be an approved member of the National Futures Association (NFA) while the CFTC enforces trade mandates.
To validate that a broker is truly a member and regulated by the National Futures Association, US traders can validate a broker's membership status through the NFA website using the BASIC search where you can check the status by entering the name of the broker.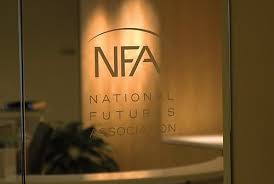 Best Online U.S. Forex Broker
If you are looking for an industry-leading forex broker then Forex.com is the answer.
They are registered with the CFTC and is a member of the National Futures Association (NFA #0339826).
Gain Capital Holdings, Inc is a publicly-traded company in the New York Stock Exchange under GCAP while the site is operated by GAIN Capital Group, LLC.
They possess an enriched educational library comprised of eBooks, trading video tutorials, a free demo account, and technical analysis-based trading strategies.
Additionally, they support over 80 tradable assets, offer industry-low spreads, and have served as the number one forex broker in the United States for the past 18 years.
If you are a U.S. based trader, you will need to check out Forex.

Industry-Leading Forex Education
Where many first-time traders fail with online trading would be quitting too early in the process.
They think that because they tried a few money-making systems that didn't work and committed to learning new strategies that didn't pan out that it is a "universal sign" to give up.
The humbling statistic that is difficult to digest would be that around 76% of retail forex traders lose their money.
Take the time and invest in your education before you invest prematurely.
Online Trading Academy used to be the best online source for forex education but they are being sued by the government currently for illicit practices, you can read more here.
This leaves the next runner up and industry-leader Traders Academy Club.
Founded by Vladimir Ribakov, an International Certified Financial Technician and successful full-time forex trader and mentor of 14+ years.
He is also the founder of Divergence University, a rigorous online trading academy that teaches the art and science behind Divergence trading.

Getting Started as a Trader
If you are unsure where you begin we have a few resources that you find of value.
They are here:
You can also feel free to reach out to Vladimir directly by leaving a comment below or email us directly at support@vladimirribakov.com.
We currently are running promotions, so email our support asking about our valuable educational and trading resources free offers that we have and we'll be happy to help!
Thank you for taking the time to read this review and the best of luck investing!