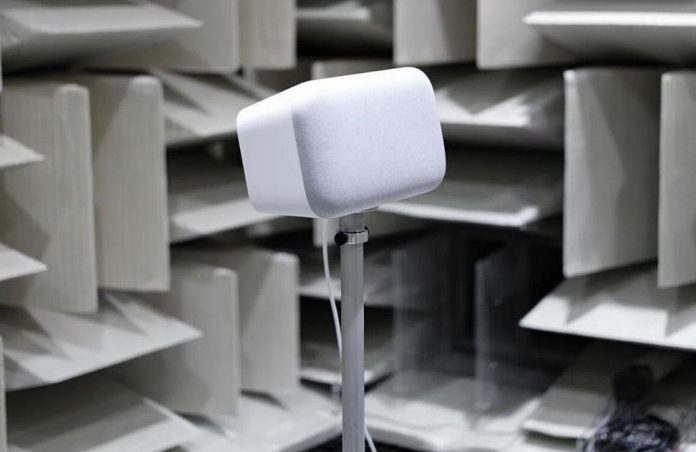 Click To Join Our Community Telegram Group
Would You Buy a $400 Smart Speaker from Google? The company says the Home Max has the juice to take on speakers from Amazon, Apple and Sonos.
One afternoon in April, Google designers and engineers convened at a garage-like industrial design lab in Mountain View, California, and cranked up the tunes. It was a coming-out party for the Google Home Max, a smart speaker that went on sale this week. As the 30 or 40 revelers mingled, they took a moment to congratulate themselves; a single Max speaker was filling the cavernous space with the stylings of rapper Kendrick Lamar.
The Home Max is a traditional speaker design—it resembles the Sonos Play 5 model—and wouldn't look out of place in a media room. The sound quality is impressive. So is its ability to pick up a user's voice even when the volume is cranked to 90 percent of capacity. The gadget is part of a "living room" strategy to get consumers to use Google Assistant, Play music, YouTube and Chromecast—and not Apple and Amazon products and services.
Here's the thing: Does the world really need another smart speaker—especially one priced at a lofty $400? Apple, Sonos and Amazon have all unveiled quality smart speakers this year. And they're all cheaper. Moreover, Google Glass, the company's best-known gadget, flopped and the company only started making a name for itself in consumer hardware last year.
Carolina Milanesi, a consumer tech analyst at Creative Strategies, said Google will have to overcome several challenges, including a report that its Mini smart speaker was surreptitiously recording conversations, prompting the company to temporarily disable the device's touch controls. "That coupled with an unproven track record on hardware will make it hard for Google at that price point," she said. "I see the biggest opportunity in consumers who are heavily entrenched in the ecosystem and use Google Assistant on their phone a lot."
During an interview at Google headquarters, Home Max hardware chief James Howarth talked up the audio industry "veterans" on his team (Apple has those too). Chris Chan, who helped design the audio software, said Google gained experience working on speakers for its Pixel phones and smaller Home speakers. Members of the Google Home team also said the Max was exhaustively tested and is every bit as good as the competition.
Like most gadgets of this ilk, the speaker was optimized in an anechoic chamber—a super-quiet room used to test audio products. Situated in a nondescript building off a parking lot, the chamber is about the size of a small bedroom. The Home Max was hooked up to a machine that spins 360 degrees so the engineers could hear how it sounded from any angle. A microphone sent the audio to computers for analysis.
To get a more subjective response, the team enlisted a panel of audio experts to listen to song samples and select differently tuned versions of each one. Panel members voted on their tuning preferences much the way a patient gives feedback during an eye exam. Audio engineers used the responses to further tweak the sound. Google employees also took the speaker home for further testing and feedback.
The speaker is 13.2 inches wide, 7.4 inches tall and 6 inches deep—about twice the height of Apple's HomePod if stood upright—and Google designed the drivers in-house. They are big and heavy and the base of the device is filled with hard plastic so it doesn't go flying. As a result, the speaker weighs in at a chunky 12 pounds, about twice the heft of the HomePod.
The Home Max doesn't break much new ground technologically. Like speakers from Apple and Sonos, it automatically adjusts the audio depending on where it's placed in a room. Google analyzed Sonos's Trueplay mechanism to help create its own version, which is called Smart Sound and uses machine learning to figure out a room's size and shape.
Isabelle Olsson, the project's lead hardware designer, said Google went through "hundreds and hundreds" of prototypes, but declined to describe nixed designs in case they show up in future devices. One key challenge: picking the yarn that covers the front of the speaker. Looking for fabric that looked good and wouldn't impede the sound, the team rummaged through 300 choices before selecting the material at an Austrian mill.
Google declined to say whether it plans to expand the Home lineup. But two people familiar with the matter said the company is working on a touchscreen version, akin to Amazon's Echo Show. (TechCrunch previously reported the news.) The device is codenamed "Manhattan" and will go on sale as early as next year. In the meantime, the search giant will have to overcome a history of product flops and take on Amazon, Apple and Sonos.
Advertisement