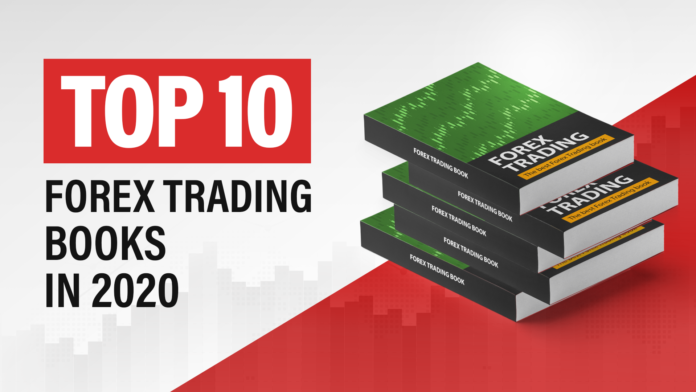 Reading forex trading books is one of the best and most-practiced methods of acquiring valuable information on how to accurately invest the forex markets.
Whether you are a new trader or a seasoned investor, there are always lessons to be learned through the reading and memorization of other publishers' work.
Knowing where to begin is just as crucial as getting started with online trading, therefore we have taken the time to compile a list of the Top 10 Forex Trading Books of 2020.
These publications are published books and e-Books that are well-worth their value twice over and have been used by thousands of online traders to not only widen the depths of their Forex knowledge but to also improve their overall success.
So, without further ado, here's our list of must-read Forex Trading Books for 2020!
10. Currency Forecasting by Michael Rosenberg
Working as an Analyst at Merrill Lynch at the time, Michael Rosenberg first published Currency Forecasting in 1995. Considered one of the most conclusive publications regarding forex trading, Currency Forecasting couples the macroeconomics of foreign exchange and international monetary dynamics with technical and fundamental analysis. Breaking down crucial economic factors, Rosenberg's ability to deliver clear-cut and mentally-stimulating text has enabled Currency Forecasting to serve as a definitive guide for currency traders of all experience levels.

9. Japanese Candlestick Charting Techniques by Steve Nison
An in-depth publication that provides an easy-to-understand interpretation of the fundamentals and complexities associated with the versatile Japanese Candlestick Charting tool. Providing a thorough oversight regarding need-to-know fundamentals, hundreds of candlestick charting techniques and examples, Japanese Candlestick Charting Techniques by Steve can be used for currency pairs, futures, speculation, equities, hedging, cryptocurrencies, and much more.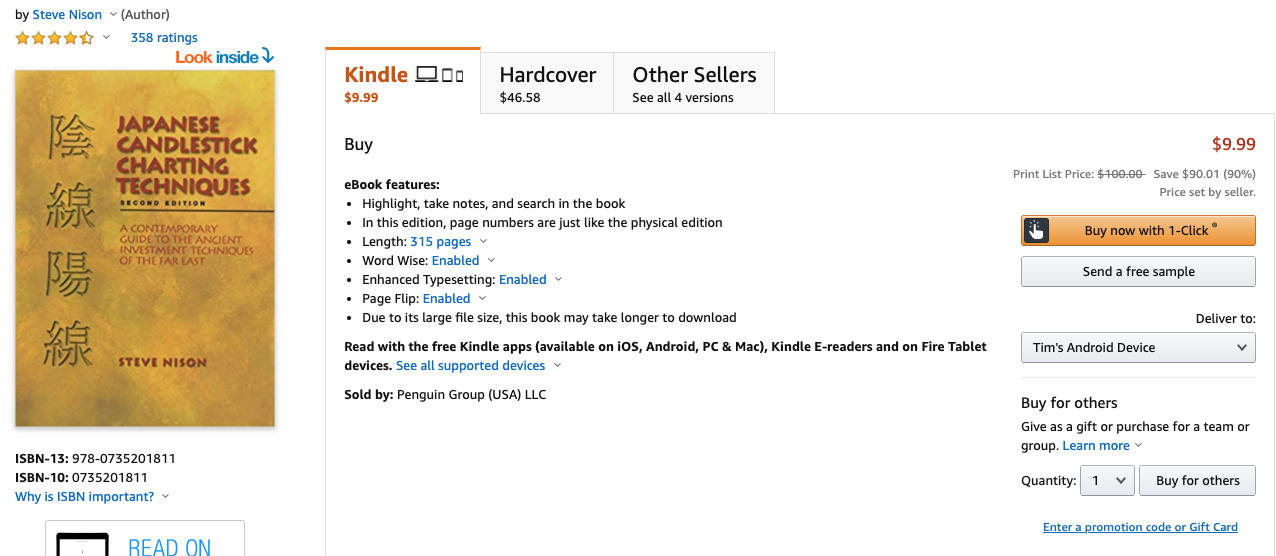 8. Forex Trading: The Basics Explained in Simple Terms by Jim Brown
Jim Brown created a perfect forex trading book for day traders looking to learn the fundamentals associated with forex trading. Brown is a self-taught forex trader that provides the traders with crucial need-to-know lessons such as:
Trading Psychology

Advice on Selecting Brokerages

True definitions of forex and forex markets

Fundamentals associated with forex pairs

Forex trading strategies for trade entry and trade exits

Various places to invest and trade foreign currencies
Additionally, Jim Brown offers his own versatile trading strategy that can be employed by novice traders or that can be custom-tailored by seasoned investors to fit their own trading methodology.

7. Day Trading and Swing Trading the Currency Market by Kathy Lien
Kathy Lien is one of the worlds leading currency analysts, operating as a Managing Director for BK Asset Management while frequently participating with Reuters, CNBC, and Bloomberg programs. Forex trading theories combined with actionable learning provides readers with an encompassing oversight into the fundamentals of forex trading while Kathy also does a tremendous job illustrating trading techniques that can be used to accrue forex trading profits on a day-to-day basis. For individuals who are considering forex trading, you'd be hard-pressed to find a step-by-step guide as balanced as this book.

6. Boost Your Forex Profits With Unique Convergence Strategy: Sell The Rally, Buy The Vally by Vladimir Ribakov
Vladimir Ribakov is an Internationally Certified Financial Technician and Full-Time forex trader for over 13 years. Owner of TradersAcademyClub, Vladimir Ribakov walks readers through a behind-the-scenes breakdown of a market's price action, showing traders how best to maximize trading profits while identifying high-probability trading opportunities along the way. By combining a thorough breakdown of how of his Unique Convergence Strategy, day traders can learn how to accurately invest while better-soaking in the lessons in-store through a free 3.5-hour webinar comprised of real-life trading examples, need-to-know investment tips, and comprehensive guidance.
5.

 

How to Make a Living Trading Foreign Exchange by Courtney Smith
Beginning with a concise introduction into how the markets work, Courtney Smith's book is a perfect forex trading book for novice to intermediate level traders looking to add invaluable forex trading knowledge to their investment arsenal. Apart from covering 6 trading strategies, Courtney also goes over the importance of trading psychology along with a custom-designed strategy that is engineered to double the profits generated through basic channel breakout systems known as the 'rejection rule.'

4. Trading in the Zone by Mark Douglas
A five-element book, Mark Douglas is a world-renowned trader, trading coach and has been an industry consultant for over 38 years. The emphasis of Trading in the Zone is to exploit the "people factor" exhibited in commodity price action coupled with pointing out how traders tend to have a knack for inconsistently choosing wise stocks to invest. Having greatly impacted the style and methodology of trading for countless traders, this book is comprised of countless real-life examples that aid traders to better understand their investment choices. If you've been stuck in a rut for a while now, chances are you'll significantly benefit from a change in your trading methodology.

3. Momentum, Direction, and Divergence by William Blau
This Forex trading book is designed to educate the minds of novice traders through an easy-to-digest literary language. Blau goes on to breakdown how most popular oscillators function, such as the Moving Average Convergence Divergence (MACD), the Relative Strength Index (RSI), and Stochastic. Blau's book has served as the perfect foundation for all MACD traders and has inspired traders to seek innovative ways of identifying MACD divergences.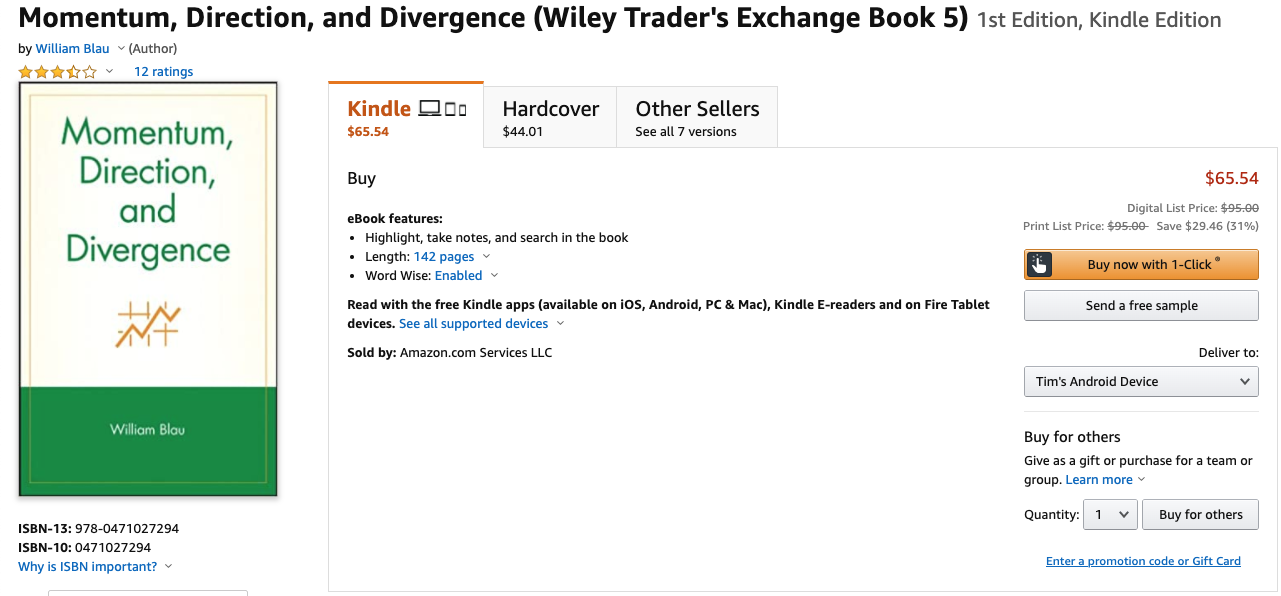 2. Profitable Trading Mind by Vladimir Ribakov
Ribakov tops our list again with a practical, real-life guide to effectively managing trading psychology through the strengthening of your trading methodology. Having been a full-time investor for 13+ years and operating as a Certified Financial Technician, Vladimir Ribakov provides an invaluable oversight into the importance of professionally managing your trading psychology to take emotional trading out of the equation.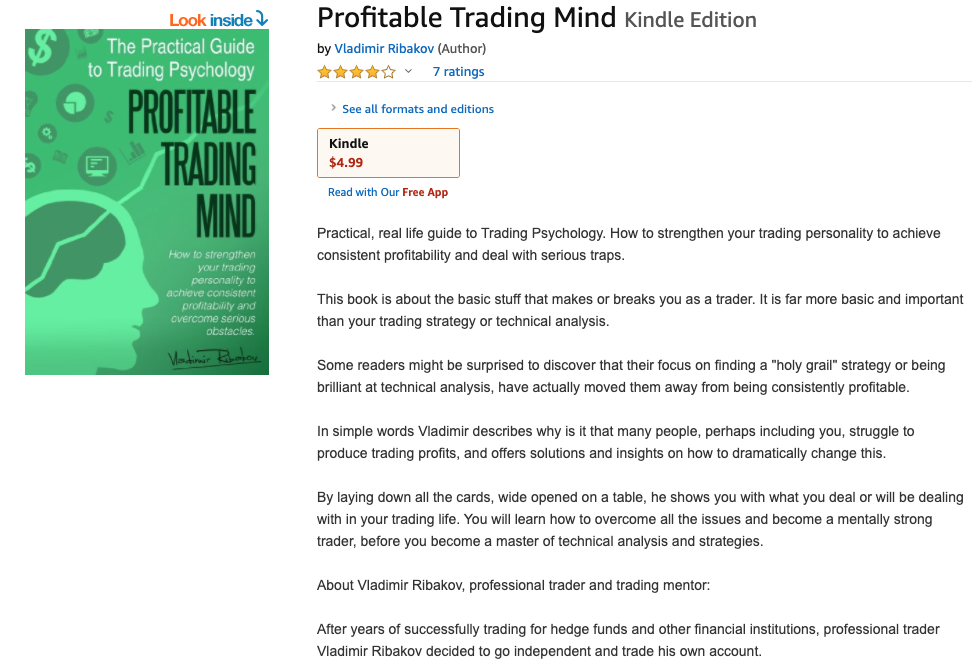 1. Currency Trading for Dummies by Mark Galant
One of the top forex trading books would be Currency Trading for Dummies. This book provides a hands-on and simplistic guide that explains the inner workings of the foreign exchange market along with how you can benefit from participating with forex trading. Learning how to research the global forex markets, apply tips from professional traders, and taking your forex trading to new heights are the stepping stones upon which this book is built.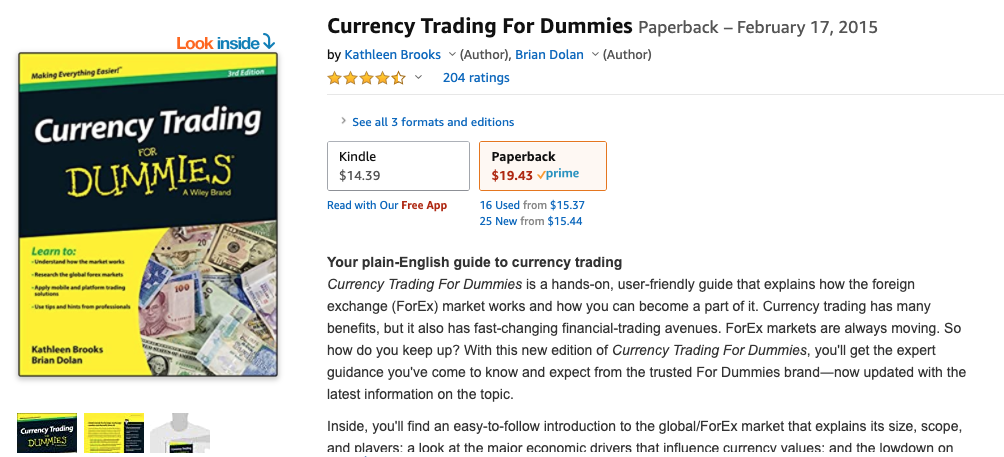 Trading the foreign exchange markets is not for the faint of heart and should only be considered if you have money to spare. Do not try to tackle the forex markets without a scrap of forex trading knowledge, you would only be doing yourself a disservice.
These forex trading books are highly rated and well-reviewed for investors varying from novice, intermediate to advanced.
If you have a forex trading book that you recommend, please feel free to drop us a comment below and share your recommendation!
Free e-Books To Consider:
These e-Books can be gathered, free of charge, on our Free e-Book Page.
Thank you for taking the time to read this article and please share any insight or feedback that you may!