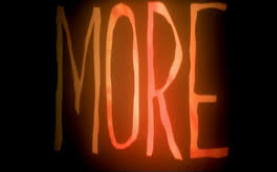 Hi friends,
Quick market update after Bernanke's speech.
Ben didn't surprise actually as he still claims that there are all reasons to keep the QE, but, and that's a big BUT, he looks nervous. For the first time, it feels that the pressure on him is too big. And for the first time he said that the Fed is ready to reduce the purchases. BUT, and here comes the 'but again', he also claimed that if needed they will increase the purchase. By that, on some way, he approves the behavior of the Japanese bank lately.
Back to forex trading.
EURGBP is acting like it wants to push higher. I think it could take us for another wave to 0.86-0.8650 range.
Here is why (click on the link):
With the current bullish convergence, and the bullish push from daily chart, with small risk, we can see nice rise.
A break below 0.8480 will be the only bearish signal.
That's all for now friends,
Yours
Vladimir Ribakov
Advertisement