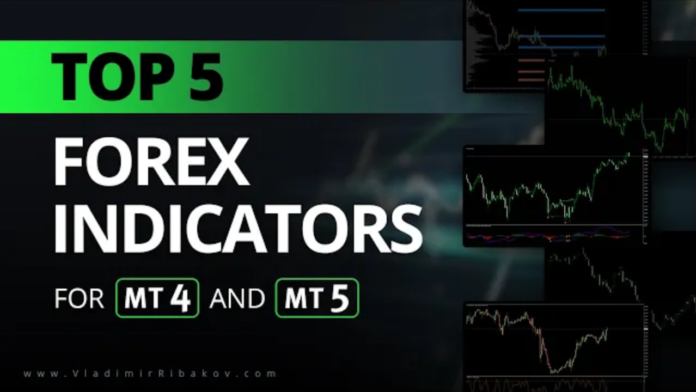 Hi Traders! In this article, I would like to present to you my top 5 indicators to use in Metatrader 4 and Metatrader 5 trading platforms. My top 5 indicators are as follows:
1. RSI 
2. MACD (download here) –
3. Volume Profile 
4. Bollinger Bands 
5. False Break, Convergence indicator (get it here)
Watch the video "Top FIVE FOREX INDICATORS For MT4 and MT5."
RSI 
RSI stands for Relative Strength Index, and it is one of the most popular yet powerful technical indicators for Forex trading. Unfortunately, many traders use this indicator in the wrong way. If you are new to the RSI indicator, then I would suggest you watch my video tutorial and trading guide on the RSI indicator here

There are various ways to use the RSI indicator. For example, to spot divergences, find overbought and oversold conditions and more. Two primary uses that I love in the RSI indicator are the overbought and oversold conditions. By default, the overbought level is 70, and the oversold level is 30. I use levels of 80 and 20 instead of 70 and 30 because, from my research, the 70 level is sometimes too early to "celebrate." It doesn't mean that once the market reaches the 80 or 20 levels, the price immediately makes a massive turnaround. But, these levels tend to create more impact and pressure for a significant slowdown or reversal.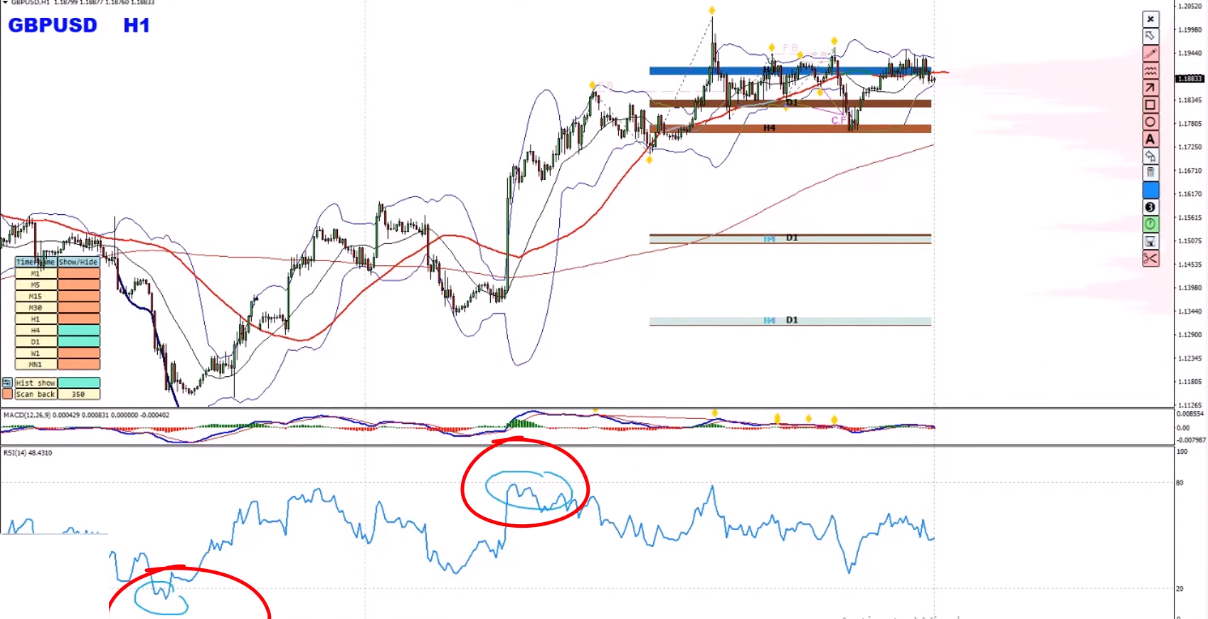 The RSI indicator is handy when we trade in trending conditions with breakouts. When the RSI indicator corresponds to the price action, then it's a very good way to verify a breakout (trendline or pattern breakouts).
For example, if you have good trending conditions (sequence of highs and lows in the same direction) and then a breakout of the correction, and the RSI completes a breakout at the same time, it provides a high probability of trend continuation. See the image below –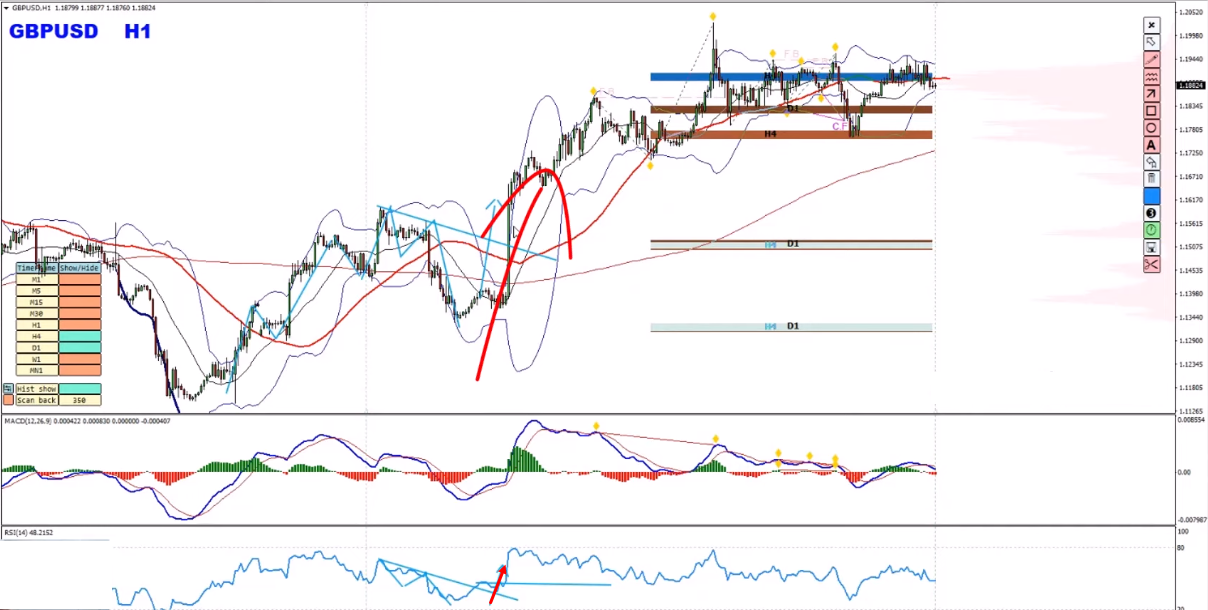 One thing I want to share is, do not make the same mistakes that SO many traders make, which is to rely only on indicators. Because whatever the indicator is, it is essential to remember that the indicator's job is to indicate, and the price is the one that dictates.
Watch the top 5 ways to use the RSI indicator here
MACD
This is one of my favourite indicators. The MACD stands for Moving Average Convergence Divergence and is famous for its various uses like spotting divergences, verifying trends, finding convergences, verifying swing highs and lows and more. If you are new to MACD indicator, then I would suggest you watch my video tutorial and trading guide on MACD indicator here

The number one usage I love with the MACD indicator is spotting different types of divergence. See examples below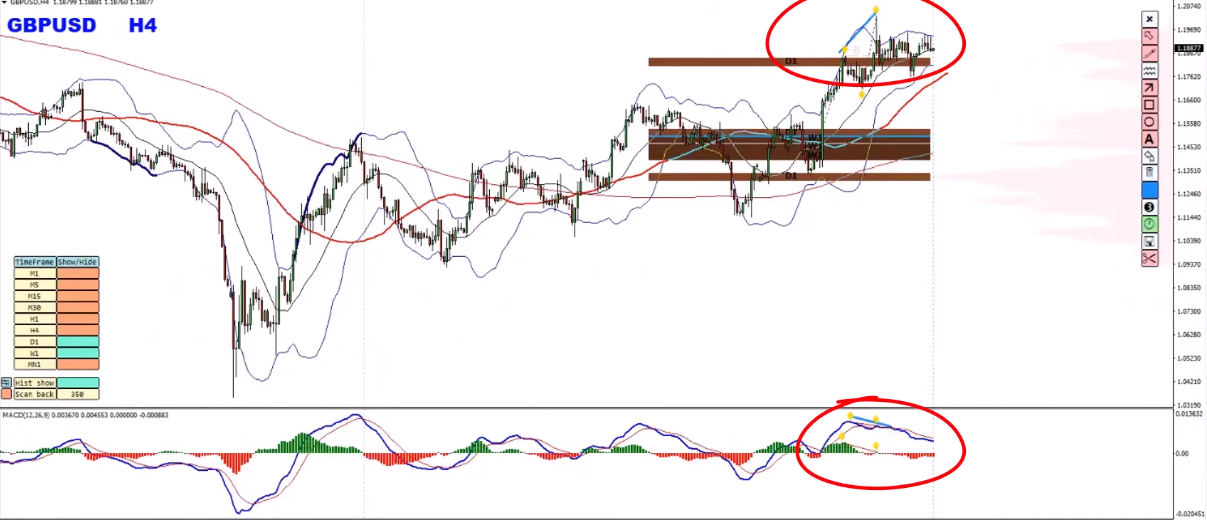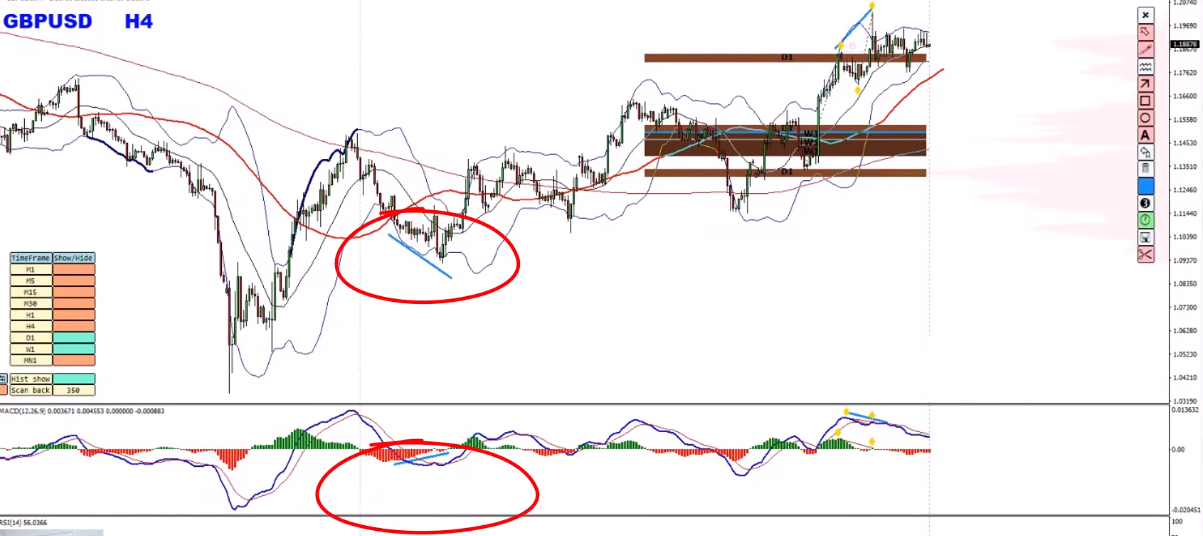 The combined usage of MACD and RSI is another fantastic combination and helps spot extreme points, as shown in the image below. The example below shows that the MACD has made an absolute new low, and the RSI also creates oversold conditions. Many times the reaction to such cases is mighty.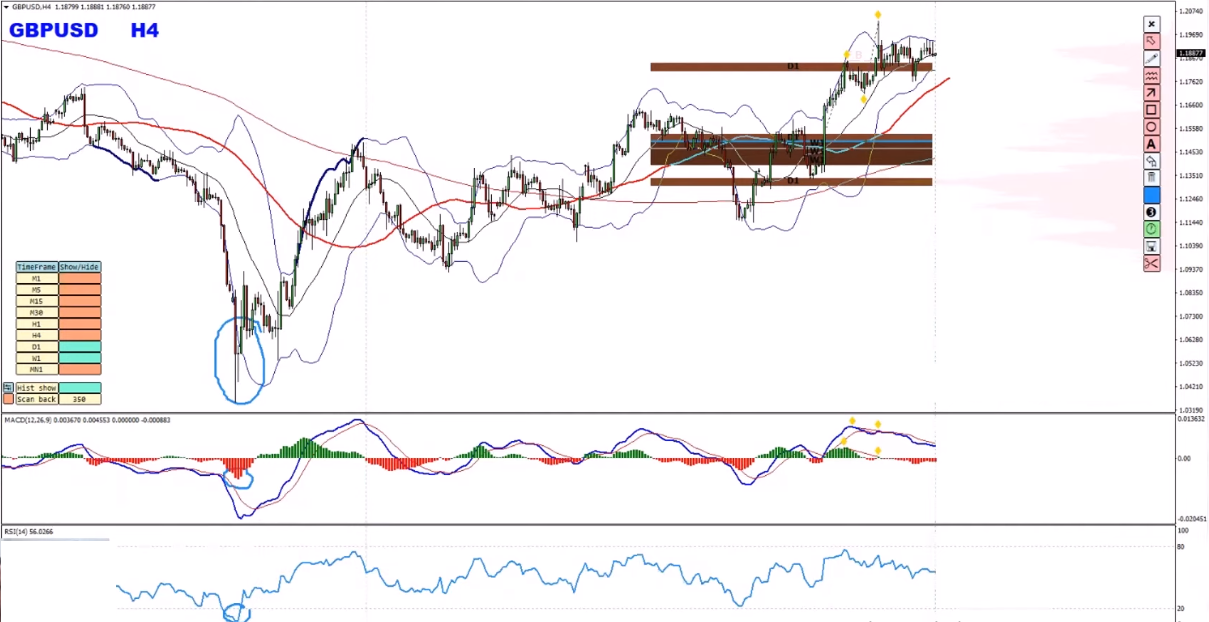 So this is why I think MACD should be a MUST-HAVE indicator in your trading arsenal.
Watch my videos on the MACD indicator here
You can get my MACD indicator here
VOLUME PROFILE –
Retail and professional traders use the volume profile to find balances and imbalances in the market based on actual volume data (levels where there is a high volume of transactions, will create a balance zone). One of the reasons I love using this indicator is because it helps to understand where the buyers and sellers are, based on the volume profile. When the price goes through a specific area often, buyers or sellers will likely take control and push the price further to the following key levels.
I've created my variant of a volume profile indicator, the KTL(Key Trading Levels) Indicator. It helps me find key trading levels of any timeframe I am interested in. This indicator shows significant levels based on the volume profile. The price often tends to move between the key levels, providing great trading opportunities when combined with a price analysis.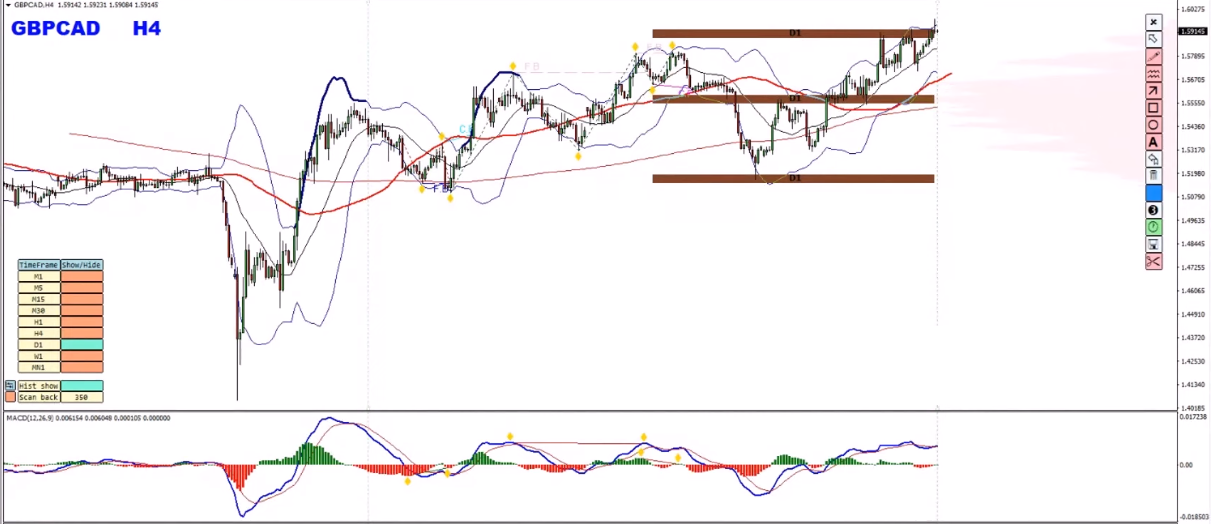 If you are new to Volume Profile, then I would suggest you watch my video on how to use the Volume Profile indicator here
BOLLINGER BANDS
Bollinger Bands is One of the "old school" trading indicators and is still very relevant and robust. Bollinger Bands is a very popular indicator among traders and is used in various strategies, for reversal strategies and trend riding strategies.
I find this indicator so powerful that one of the systems I've created, the Forex Triple B Pro, is based fully on the Bollinger Bands with a combination of Pivots. From my point of view, this is a fantastic trading indicator you should have in your trading arsenal. If you are new to the Bolinger Bands, then I would suggest you watch my video on Bollinger Bands here
Many traders use this indicator to find the conditions of reversal. The Bollinger Bands indicators can be combined with other indicators as well. As shown in the example below, I combine Bollinger Band with the key Trading Levels indicator. In the image below, we can see the price reached a key support level, and the price spiked through the lower Bollinger Band; the price also created an engulfing candle pattern, and you can see how the price reacted by returning to the bullish trend and moving higher after that.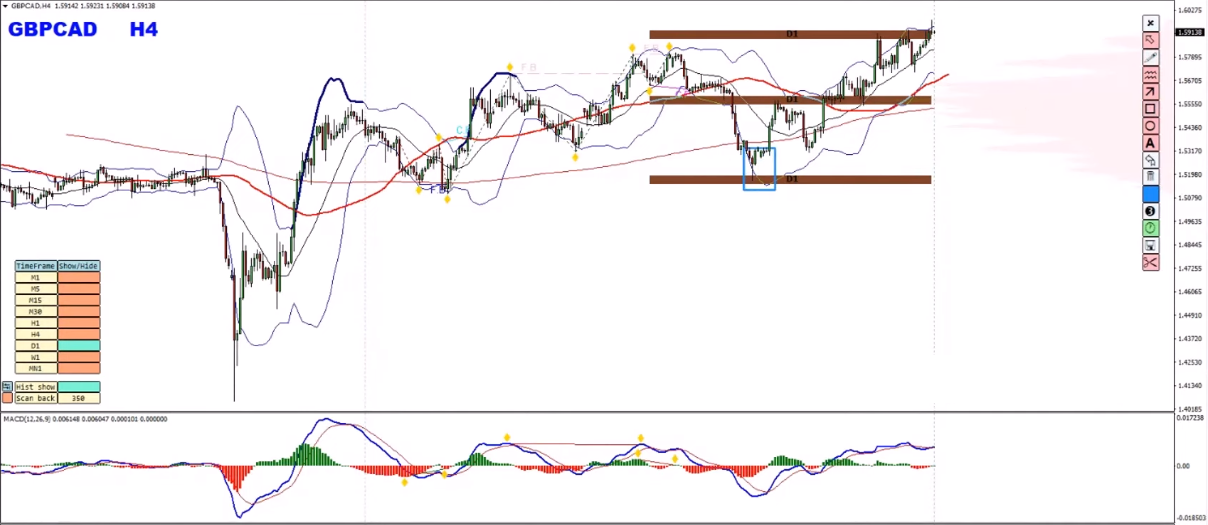 On one side, the Bollinger Bands is a very controversial indicator, and many traders think that Forex Trading cannot be done with Bollinger Bands and could be more suitable for options trading. But I'm afraid I have to disagree with this claim, which is why it made it all the way to my top 5 indicators.
False Break and Convergence Indicator
This FBC (False break and convergence) indicator is one of my best personal creations! This indicator helps me find false breakouts on the market and verify them with divergence. When applied together with MACD and used on important levels in the market, this indicator is an absolute beast!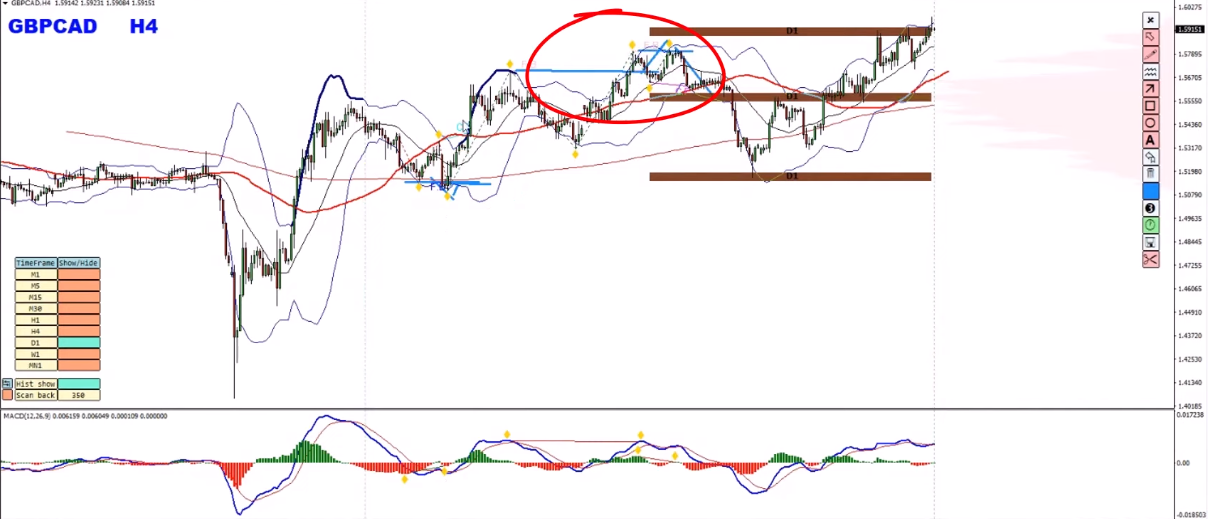 This indicator, when used with any of the indicators that I mentioned above, would be a fantastic combination. Here are some examples below.
FBCI with RSI
In the example below, we find a false breakout, then we get a downtrend line breakout, and we get an RSI downtrend line breakout as well then the price goes above the 50 level. You can see how amazing this combination worked.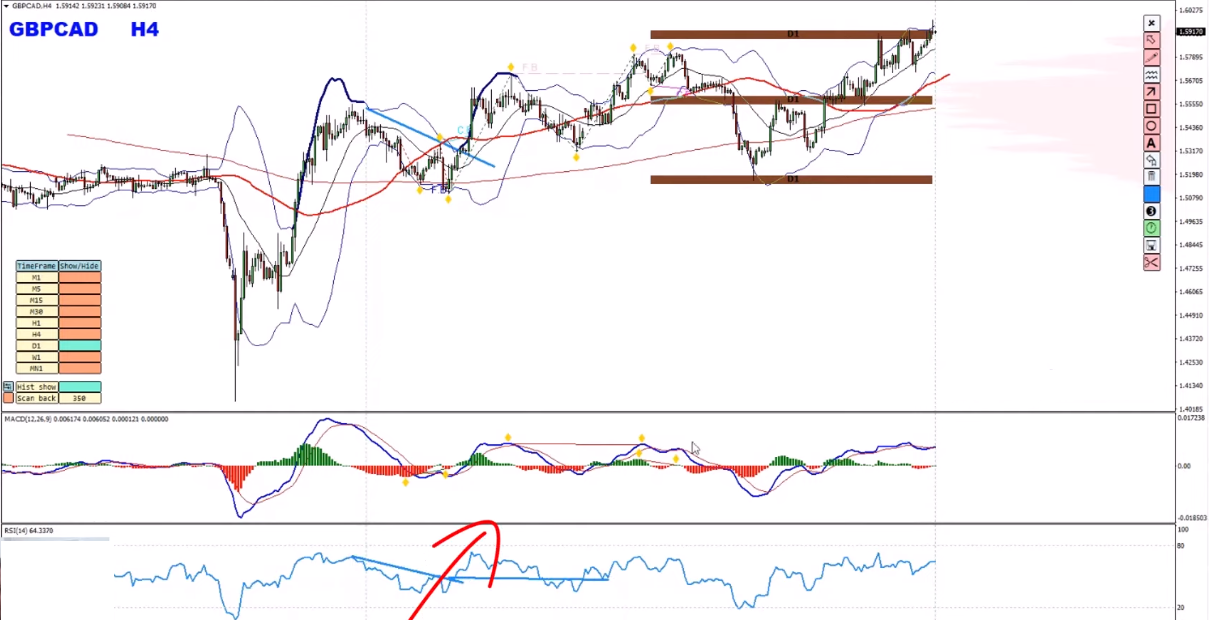 FBCI with Bollinger Bands and KTLI
In this example below, we find a false breakout, and we can see that the price bounced off the bottom of the Bollinger Band on a key volume area. The price then provided an amazing move to the upside!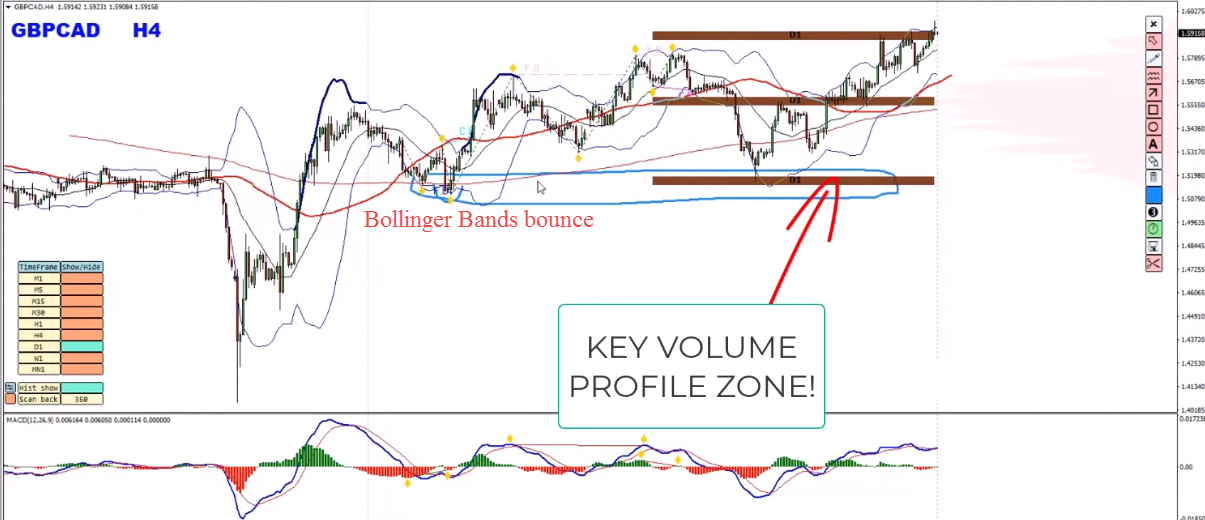 FBCI is an absolutely amazing indicator to use as it is on its own or in combination with any of the other indicators.
So, traders, I hope I explained why these are my top 5 indicators for MT4/MT5.
Download our best forex indicators here
I invite you to join our trading family and enjoy all our REAL-TIME trading opportunities and REAL-TIME trading education!
Yours to your success,
Vladimir Ribakov
Internationally Certified Financial Technician