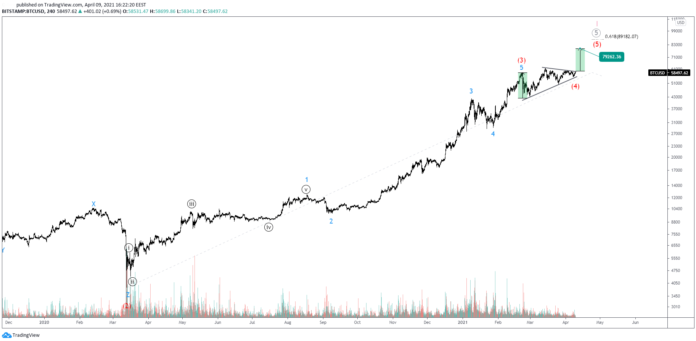 Since the correction down at $42700, BTC(Bitcoin) has been on an upside path to fresh highs, and it registered an all-time high.
With prices contained within a consolidatory structure though, we are either in for a breakout to the upside, or a deeper correction towards the previous swing low, and even lower.
Main Scenario Sees a Triangle Breakout
My Elliott Wave analysis suggests that the main scenario we currently observe will trigger a breakout towards fresh highs.
In the main scenario, red wave (4) is a running triangle that completed at the most recent swing low near $55430.
Should this case prevail, BTCUSD will be set for a breakout very soon, targeting an extended $89180 level. This is the 61.80 Fibonacci extension of waves (3)(4). However, triangles are often seen boosting prices up to a limited 100% of their opening range, which lays around $79260. Therefore, only a break of the said level could send prices near $90k.
Flat Pattern Remains Probable below $64470
An alternative view hints at an irregular flat, either a running flat or an expanding flat.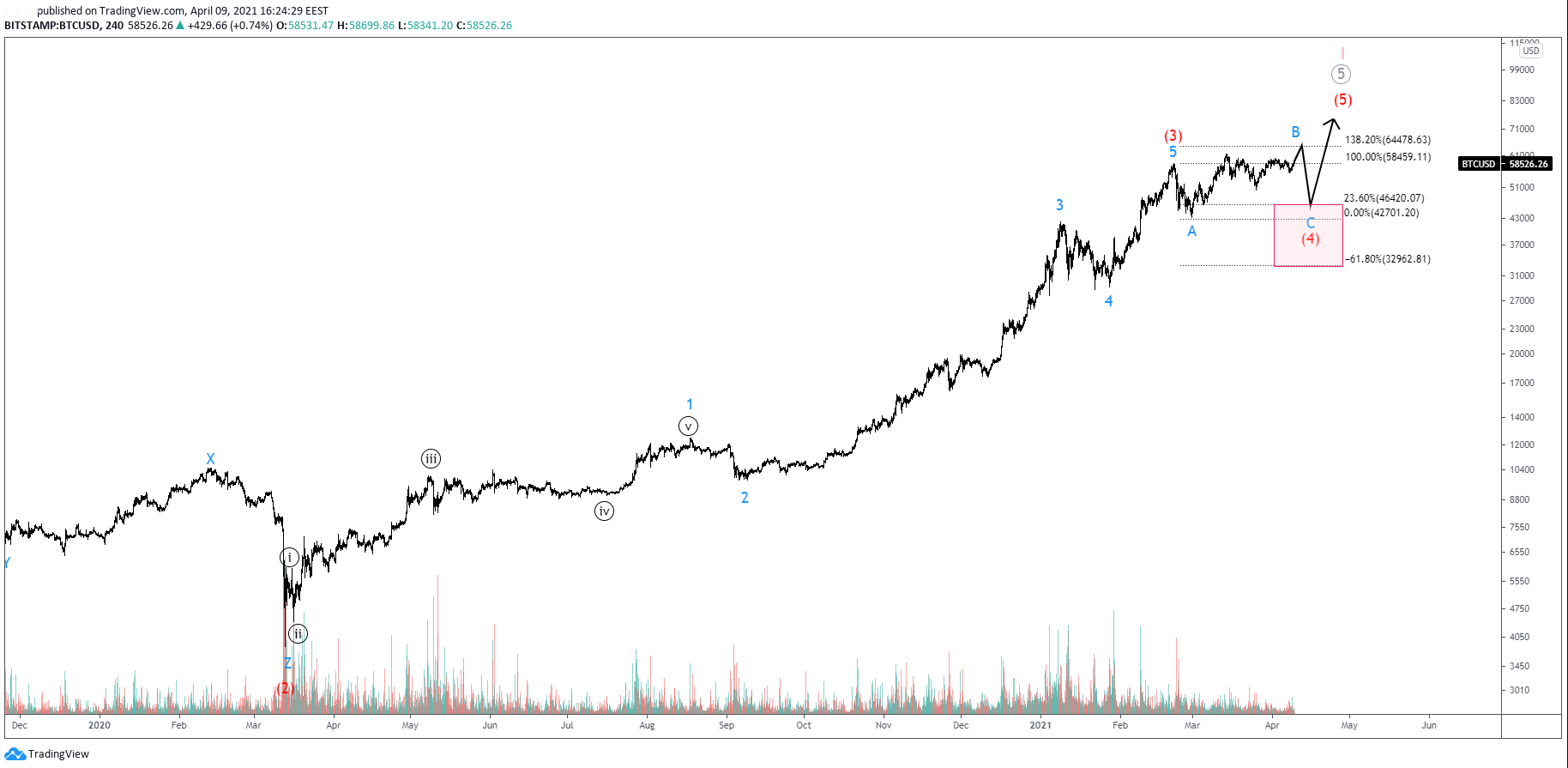 Since the downside move from $61650 is clearly corrective, we can still expect blue B of the ABC flat to complete higher. This is due to wave C expected to be a 5-wave motive structure in a flat.
Should prices move up to $64480 and reverse in a 5-wave motive move, then a flat will be very likely the pattern to form. In case though prices do not break blue A's low, it will turn being a running variation. Only a break of the $42700 would allow a further decline towards, but not to, the $32960 support.
What Are the Least Likely Scenarios?
A running flat could end higher than the $42700, the $46420, which is the most often level reached, and even above the $50k as long as a 5-wave motive move ensues.
Contrary, an expanding flat could end anywhere between the $42700-$32690 zone. However, although not often, an extended C would bring prices below the $32960, and closer to the previous wave 4 near $28870 for a double fours' bottom.
About the Author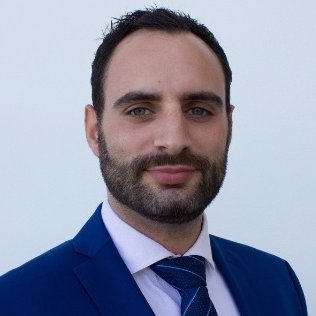 Stavros is an licensed Forex professional, currently heading the investment research team at a reputable broker. He has demonstrated history in proprietary trading, Elliott Wave analysis and educational content writing. He is seen writing in the best sites for traders.
You can follow Stavros on Twitter and Linkedin here: twitter.com/StavrosTousios & linkedin.com/in/stavrostousios/