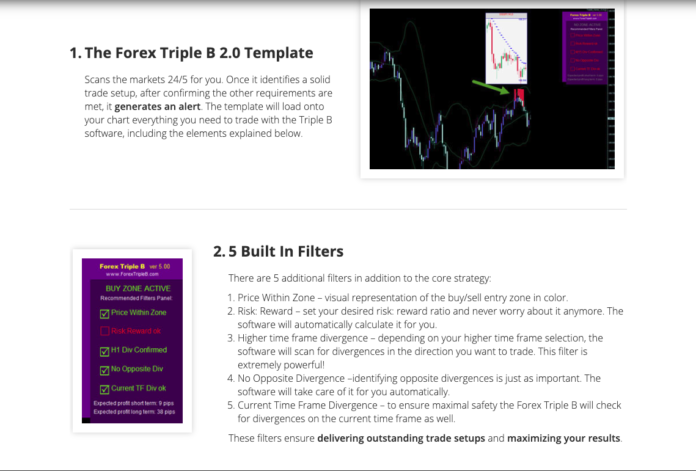 Welcome to our insightful review regarding the Forex Triple B.
In short, the Forex Triple B is a powerful trend trading system that is based upon Bollinger Band trading techniques.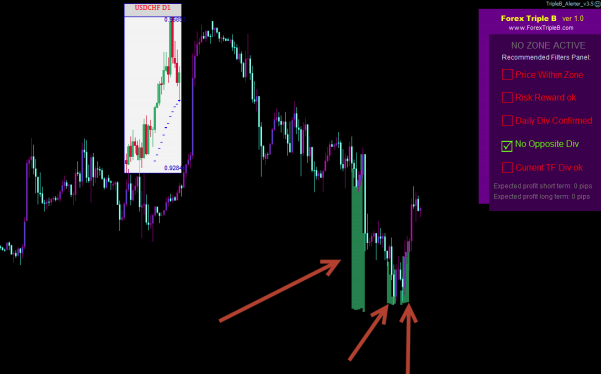 Triple B is a MetaTrader4 (MT4) system comprised of its own unique algorithm, flexible window modules, and is engineered to detect and generate divergence trading signals with present and higher time frames.
Out of the last 100 trades with the Forex Triple B, 72 of them resulted in a net gain.
To learn more please read our honest Forex Triple B review.
Online Trading with Forex Triple B
Day trading and investing online are exciting and stressful times for investors of all experience levels.
Not knowing where to begin or the steps to take can make investing online for newbies seem not only daunting but overwhelming.
There are many routes that you can take to becoming a successful online trader.
Whether it be through education, trial-and-error, or other means, the desire to earn money online has never been stronger than it is today and one of the most effective ways to generate additional income from home would be through investing.
To do this one of most sought after avenues would be online auto-traders, which are systems that are designed to automatically make you money.
The sad reality, however, is that most of those systems are scams or don't work.
What you need is access to a consistent and profitable forex trading system.
A system that is semi-automated so that the signals are generated automatically but the investor stays in control of the funds.
That's where the Forex Triple B comes into the picture.
How Forex Triple B Works
The Forex Triple B first made its debut back in 2014.
The system was created by Vladimir Bakov, a renowned online forex investor who possesses an online trading community of nearly 100,000 and has recently undergone improvements to become the Forex Triple B 2.0.
The system functions as a trend following trading system that incorporates Bollinger Bands, divergence trading techniques, and a unique algorithm to generate high probability mid to long-term trading signals.
The system is compatible with all currencies and can be used to generate trading signals for both the foreign exchange (fx) and CFD markets.
 Forex Triple B Trading Strategy

Forex Triple B Trading: A Case Study
One key advantage that we oftentimes hear regarding the Forex Triple B would be how easy the installation process is and what a relief working with only trusted and regulated online brokers make.
Combine that with 1,500 verified trading results and a cumulative pip return of over 30,000 since its inception it is hard to deny the success surrounding Forex Triple B.
Return on investment has been bordering the 300% margin for the past couple of weeks and out of the most recent 100 trades with the Forex Triple B, 72 trades resulted in a profit gain.
Resulting in a 72% success rate.
If you had placed $50 per trade with the last 100 Forex Triple B trades and you would have generated a profit of $1,300 with a CFD brokerage.
Double that sum to $2,600 with $100 per trade and to over $5,000 with $250 per trade.
Similar income opportunities are available when using the Forex Triple B with forex brokerages as well, so you have both options available to you.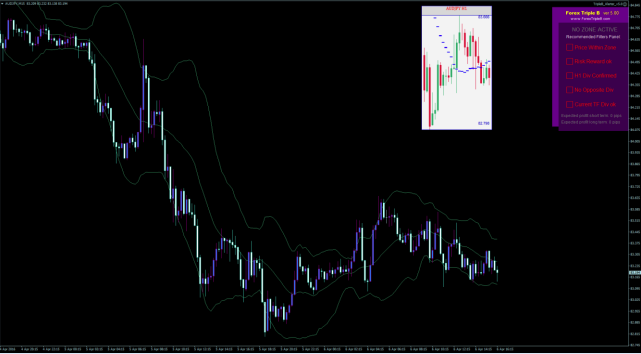 Forex Triple B Reviews
The community consensus regarding the Forex Triple B would be that it is a consistent and proven trading system.
Generating high probability trend signals through Bollinger Bands and divergence trading techniques, the Forex Triple B is a powerful trading system that delivers consistently.
Shared below is a relevant review we found at ForexPeaceArmy:
"I've tried it, I trade only on backtested pairs (I don't recommend any CHF pairs, due to recent events, and I don't recommend trade on all pairs as the signal alert will overwhelm your platform/ phone), the risk and reward ratio is good and the result is better than expected as long as you trade consevatively (only when the fourth filter which is "No Opposite DIV" is active), and what makes it diffrent from another blackbox indicator is how vladimir explain everything behind his special software, So you really understand what actually happen, when the buy/sell alert appear.

It's actually the custom version of MT4 built in Bollinger Band, so you can trade without his indicator (only using normal BB) if you wish. You even can build your own expert advisor based on the strategy if you have programming skill.

And for those who ever had trouble with license of another system, don't worry, You will not get any trouble regarding to licensing using this system."
Additional positive reviews can be found at ChillOutInvestor and BestForexEAs.
Core Features
Rigorous Testing – You would be hard-pressed to find a trading system that has been back-tested and as consistent as the Forex Triple B.
Verified Trading Results – We have over 1,500 documented trading results with the Forex Triple B, each result can be tested and out of the latest 100 trades, 72 of them resulted in a profit.
Regulation, Licensing & Credibility – The Forex Triple B is compatible and works solely with regulated brokers. No shady brokerages, sales pitches or sleazy bonus terms.
Helpful Member's Area – Vladimir Bakov has an online trading community of over 92,000 and it continues to grow by the week. Be using the Forex Triple B you become a member of our ever-growing online trading community.
Online Trading From Home – The Forex Triple B is one of the few trading systems that will make you money when trading online from home.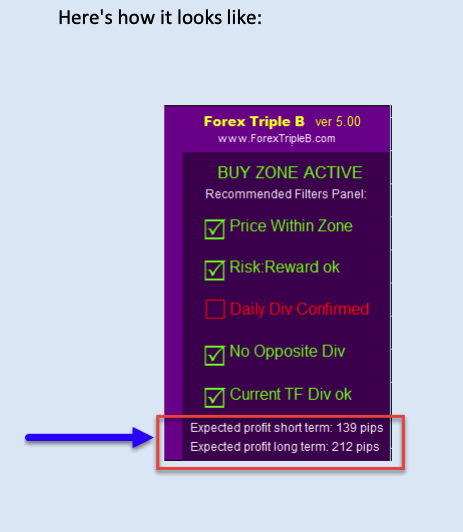 Get Forex Triple B (Free)
If you've been looking for a way to make money online from home but haven't known where to look then it may be time you considered investing with the Forex Triple B.
The system is free to use and requires a broker registration with a regulated online brokerage that has a trading interface compatible with the Forex Triple B system.
You keep the money and stay in control of your trading account funds while your funds are secured by online brokerages that are used by thousands of online traders, experienced investors, and financial firms.
Remember, Forex Triple B is compatible with both the forex and CFD markets and is versatile enough to be used on multiple time frames.
If you need help getting started or aren't sure where you begin when first starting out with online investing then we encourage you to reach out to us at support@vladimirforexsignals.com and we'll be happy to help you out.
Get the Forex Triple B trading system, for free, below.