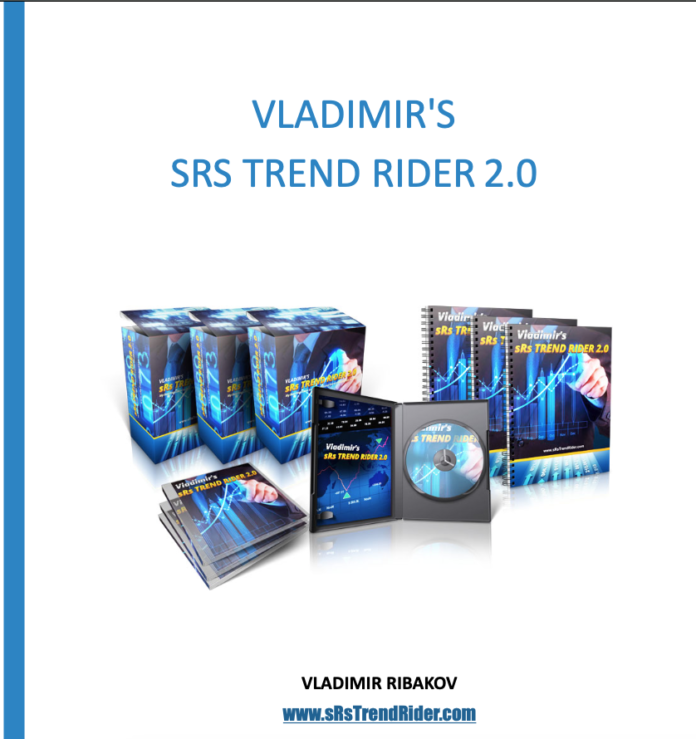 Forex trading with the intention of making money online from the comforts of your home is easier said than done.
Despite the technology, advancement in market knowledge, and global usage of the foreign exchange markets, day traders still have a difficult time knowing where to begin.
One of the most effective ways for day traders to earn money through forex investing would be by using tested and proven trading systems.
Day trading systems and online investment advisories such as the sRs Trend Rider 2.0 are among one of the few ways you can consider making money when investing online.
To get the full scoop regarding the sRs Trend Rider 2.0 and how you can earn money with trading online we invite you to read our honest case study.
What is the sRs Trend Rider 2.0?
The sRs Trend Rider 2.0 is a trend following trading system.
Suitable for scalping, the sRs Trend Rider 2.0 trading methods are based upon moving averages, the relative strength index, and momentum.
Best paired with volatile currencies, day traders receive the sRs Trading System and indicators, manual webinars, a performance spread, and access to a member's area when beginning with the system.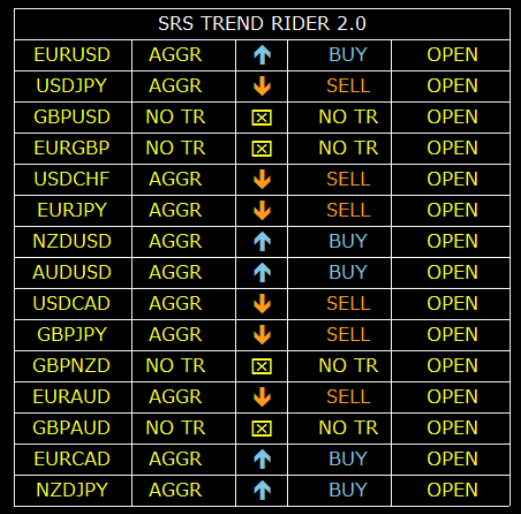 The sRs Trend Rider 2.0 is semi-automated and out of the last 100 trades has generated a success rate of 71%.
Considered the flagship system of Vladimir Bakov, we'll go over the type of forex and online trading results that you can expect to accrue with sRs Trend Rider 2.0.
Online Trading – sRs Trend Rider 2.0
Your experience level doesn't matter as much with the sRs Trend Rider 2.0 as with other day trading systems.
Naturally, the more investment insight and experience you possess, the better perspective you will have starting off but as a determining factor towards your success don't count your lack of experience as a loss yet.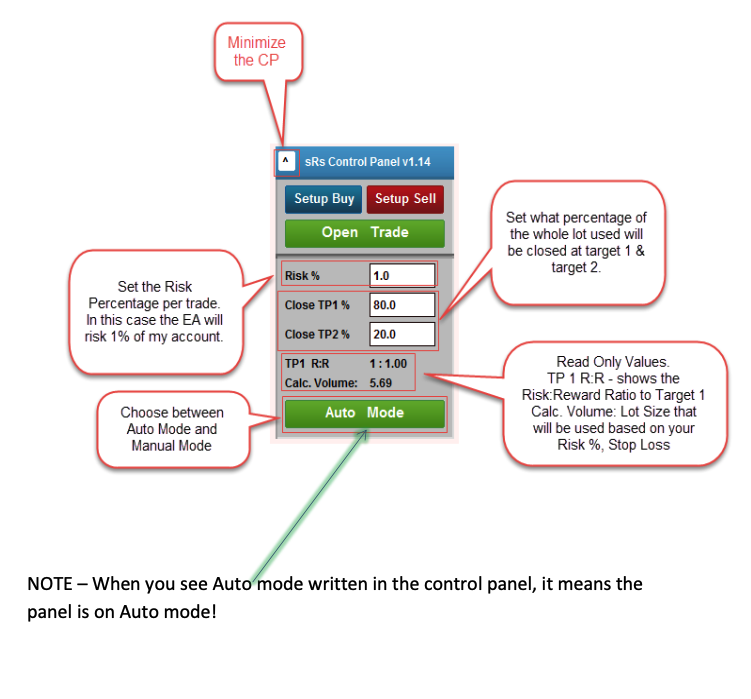 Unlike other online trading systems, most of which are auto-trading scams, the sRs Trend Rider 2.0 is a semi-automated investment solution which means that you, and only you, are the sole entity placing trades on your account while the trading system generates high probability signals for you to consider investing.
As previously stated, out of the last 100 trades with the sRs Trend Rider 2.0, 71 of those trades were winners resulting in a success rate of 71%.
Perhaps even better than the success rate would be the 1,000 plus documented trading results of the sRs Trend Rider 2.0, all of which can be found at Vladimir Bakov's Product Performance Page.
How to Get Started
If you have a minimum of $250 that you are able to comfortably invest then you can get started with the sRs Trend Rider 2.0 by simply creating an account with one of the sRs Trend Rider 2.0 compatible brokerages.
The funds remain in your control with a regulated investment brokerage and you can rest assured knowing that your funds are safe and secured while receiving access to the system, indicators, member's area, and product webinars.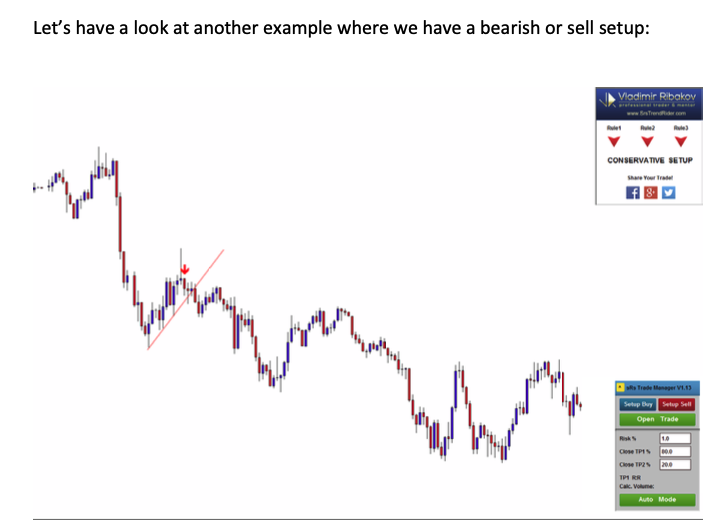 Depending upon your experience with online trading, you may prefer online investing with forex although many newbies tend to gravitate towards the simplicity and fast-paced nature of the options industry.
Regardless the option is up to you but if you need help figuring out which style of online trading is best suited for you then don't hesitate to contact us at support@vladimirribakov.com.
Testimonials
Vladimir Bakov's products and trading systems possess two traits that no other online trading system brings to the table.
Which are transparency and integrity.
There are years of documented trading results and testimonials for the sRs Trend Rider 2.0 that can found online.
Take for instance a few of the reviews we found at ForexPeaceArmy:
"The system is to the point have many options, to make it work with you first you master it by read all the rules and watch educational videos Then try it on demo the go live Excellent work from able as usual"

"I bought SRS couple weeks ago and the new version is so good and helpful for me right now . I was sceptical when I purchased the SRS, because most of the times the software works only for their creatorsin my view but right now when I follow the steps and complete everything correctly I understand that works for me too. Srs is good but SRS Pro …. you just have to try it :)"

"I had bought the srs trend rider 2.0 and it really work. Believe the what the system tell you. Trade on bigger time frame such as 1hr, 4hr or Daily. Make sure all the time frame give the same signal the srs. Now all my trades profitable. No loss so far. Thanks Vladimir for the outstanding SRS EA and indicator."
There are additional online reviews that can be found supporting the legitimacy of the sRs Trend Rider 2.0, such as the post at InsideBitcoins published last month.
sRs Trend Rider 2.0 Trading
The installation process with the sRs Trend Rider 2.0 is simple and doesn't require much technical knowledge like some trading systems expect day traders to inherently possess.
Due to being platform-specific, day traders need to get started with one of sRs Trend Rider 2.0 compatible brokerages that support their charting interface, a minimum deposit of $250 is required and remains in your control.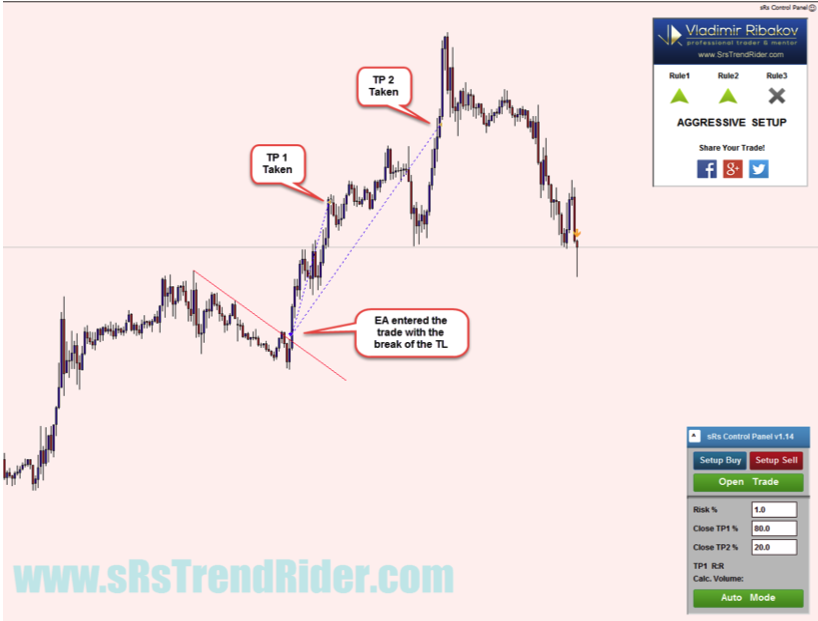 You can use the sRs Trend Rider 2.0 for the forex, options, and CFD trading markets.
Once installed, and after you have browsed the User Manual PDF, you can begin executing trades with the sRs Trend Rider 2.0.
Make sure to follow the 3 Rules of the system, be patient, and most of all trust the system to do its automated job.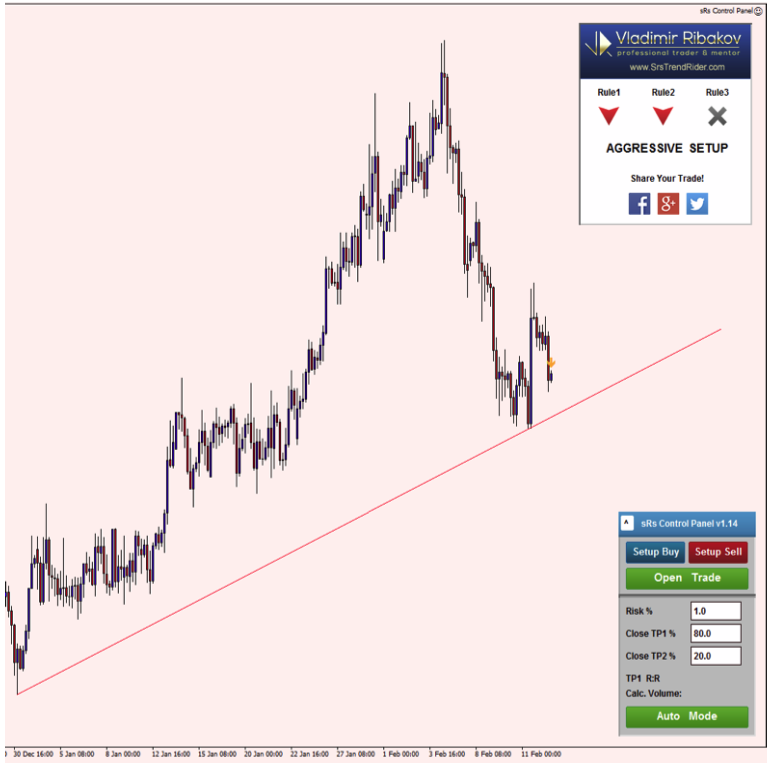 sRs Trend Rider 2.0 – Core Features
Performance Tested – The sRs Trend Rider 2.0 has over 1,000 documented trading results and has a rich history of success amongst online day traders.
Broker Regulation – Professionalism is the foundation upon which Vladimir constructs and engineers his various trading systems, all brokerages compatible with Vladimir's products are regulated and licensed online brokerages.
Customer Support – Around-the-clock support combined with an easy installation process has made the sRs Trend Rider 2.0 a trading system favorite amongst newbie online traders.
Credibility – There is no denying the credibility and legitimacy of Vladimir Bakov. Over 20 years of investment experience, over a decade of positive user reviews reflected on the web and hs made several guest appearances on talk shows across the globe, a community of nearly 100,000 investors are a part of Vladimir Bakov prosperous trading biosphere.
The Bottom Line
The sRs Trend Rider 2.0 has been a consistent and profitable trading system for over the past several years.
The testimonials are there to back up the systems user-compatibility while over a thousand investments can be checked for proof of accuracy.
The system is semi-automated and out of the last 100 trades has generated a total of 71 winning trades.
Had you been with an options brokerage placing a fixed $50 trade size out of the last 100 trades with the sRs Trend Rider 2.0 you would have generated a profit of $1,035.
Double that sum to $2,070 for the estimated return on $100 flat trades and we are talking considerable profits that are obtained with trusted brokerages that can add some serious financial alleviation.
The bottom line is that you won't find another system quite like the sRs Trend Rider 2.0.
The credibility, transparency, and success are all there – the only thing missing is you.
For questions, support or help please feel free to reach us at support@vladimirribakov.com.