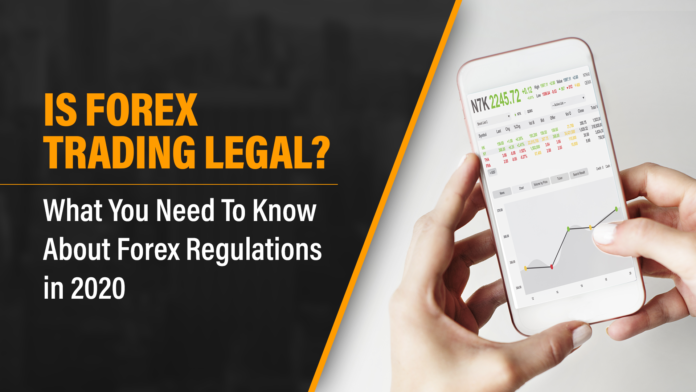 The foreign exchange market is the largest financial market in existence, generating a turnover well over $5.1 trillion per day! For comparison, that is approximately 20x times the trading volume of the stock market!
However, despite the reputability and global acceptance of forex trading, a question still lingers in the back of many novice investor's minds, "Is Forex Trading Legal?"
Well, the answer to that question would be dependent upon where you reside.
To learn where forex trading is banned, restricted and widely accepted along with the type of forex regulators actively present we invite you to dive further into our 2020 Forex Regulations Guide.
Countries Where Forex Trading is Banned
Burma

Bahamas

Botswana

Cuba

Congo

Cambodia

Democratic Republic of Congo (DPRK)

Democratic Republic of Congo (Republic of Zaire)

Panama

North Korea

Libya

Lebanon

Japan

Iraq

Iran

Ethiopia

Ghana

Malaysia

Bosnia Herzegovina

Pakistan
Countries that possess strict Sharia laws, such as Pakistan, typically do not legally allow for the investments of forex.
Countries Where Forex Trading is Restricted
India

Egypt

Russia

China

Ukraine

South Africa
Countries That Allow Forex Trading
Italy

Cyprus

Japan

Germany

Romania

Canda

United States

United Kingdom

Australia

Indonesia

Bulgaria

Switzerland

Romania
The vast majority of Central and Eastern European countries legally allow the investment of forex and contracts-for-difference.
These statistics were acquired from Quora and ForexBonuses and may be subject to inaccuracy.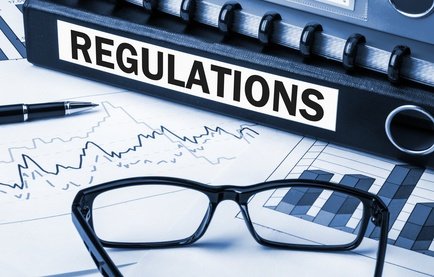 What are Forex Trading Regulations?
The foreign exchange market is a decentralized market, therefore, there is no central exchange that is designated with the responsibility of handling forex transactions.
Operating as an over-the-counter (OTC) market that is unregulated, the foreign exchange market is the largest financial market in the world and has been the backbone of institutional firms, retail traders, and trading entities alike.
Given that the nature of the foreign exchange market is unregulated and decentralized, the industry has been prone to fraudulent activities and investment opportunities (just like any other investment industry) as more retail traders begin to participate in the foreign exchange market.
In an attempt to curb fraudulent investment activities, countries began to regulate the investment of forex by enforcing regulations upon forex brokers, trading platforms and investment service providers.
Regulatory agencies, such as the National Futures Association (NFA) and the Financial Conduct Authority (FCA), operate as the watchdogs on the behalf of traders who reside within their jurisdictions.
Therefore, it is important to understand that regulatory agencies are there to watch your back and are there for your protection – unregulated brokers, on the other hand, are not looking out for your well-being no matter how much they may say so or how convincing they may come off.
** Pro Tip: Never invest your hard-earned money with an unregulated broker! **
Forex Trading Regulators in 2020
There is an abundant number of forex regulations that vary from country to country, therefore, each regulatory agency has its own regulatory requirements for their respective jurisdictions.
The severity to which these regulations are enforced tends to differ in accordance to the jurisdiction being covered while major financial hubs such as those located in New York and London, tend to set industry examples through unwavering integrity and strict enforcement of regulations.
By region you may learn about regulatory organizations for your respective country:
Anguilla
Antigua
Australia
Azerbaijan
Bangladesh
Belgium
Belize
The British Virgin Islands
Bulgaria
Financial Supervision Commission of Bulgaria
Canada
Cayman Islands
The Cayman Islands Monetary Authority (CIMA)
China
Croatia
Cyprus
Czech Republic
Denmark
Dominica
Dubai, UAE
Emirates Securities and Commodities Authority (SCA)
Estonia
Finland
France
Germany
Greece
Hong Kong
Hungary
Iceland
India
Indonesia
Ireland
Isle of Man
Israel
The Israel Securities Authority (ISA)
Italy
Japan
Tokyo Commodity Exchange (TOCOM)
Kenya
Kuwait
Latvia
Lebanon
Lithuania
Luxembourg
Liechtenstein
Malaysia
Malta
Mauritius
New Zealand
Nigeria
Norway
Pakistan
Panama
Philippines
Poland
Portugal
Romania
Russia
FFMS in Russia (FCFR)

Centra for Regulation of Off-Exchange Financial Instruments and Technologies (CRFIN)
Seychelles
Singapore
Slovakia
Spain
South Korea
Sri Lanka
St. Vincent and the Grenadines
Sweden
Switzerland
Organisme d'autorégulation fonde par le (GSCGI)
Thailand
Turkey
United Kingdom
UK Financial Services Authority (FSA UK)
United States
If you reside in one of the following countries shared above and you have intentions of trading forex, contracts-for-difference, or participating in other forms of online trading it is important that you only invest with brokers that are regulated by one of the regulatory entities shared above.
Failure to do so may result in you registering and investing with a scam broker that does not operate fair or ethical.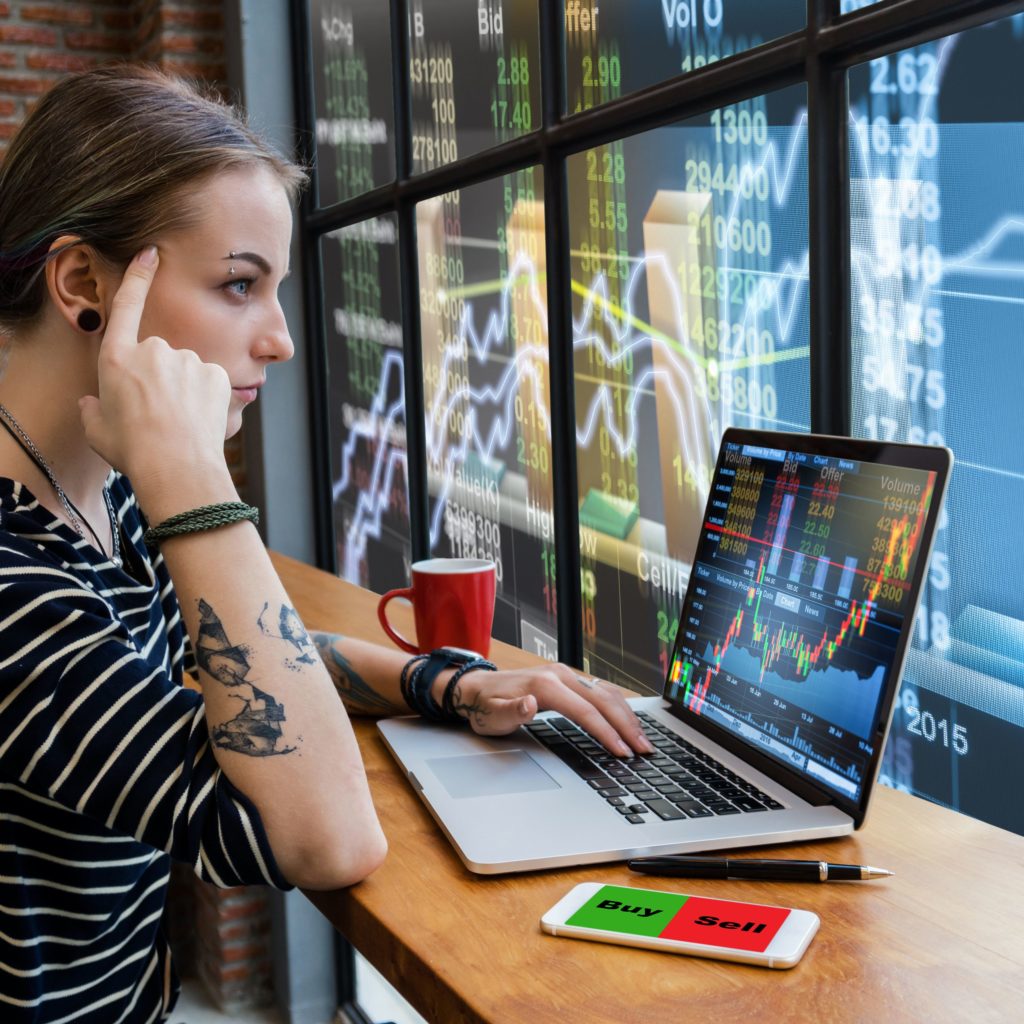 Industry-Leading Regulated Brokers
Now that you have a better understanding regarding trading regulations, regulatory bodies within your respective country, and the importance involved with only investing with regulated brokerages we've compiled a list of 5 industry-leading regulated forex brokers.
Each of these brokers offers a Free Demo Account, which we highly advised traders to take advantage of before investing live with a particular broker.
Forex
Forex has been a pioneer of the forex industry for years and is one of the most reputable online foreign exchange brokers. Forex is regulated by ASIC, CySEC & MAS and supports traders who reside within the following countries: USA, UK, Australia, Japan, Canada, Cayman Islands, Hong Kong, and Singapore.
The platform supports over 180 global assets, provides great customer support, and offers the following investable assets: Forex, Indices, Cryptocurrencies, Commodities, Bonds, and ETFs.
AvaTrade
AvaTrade has been a top-rated forex brokerage for multiple years in a row and is regulated by CySec & SFC. The platform feature over 200 instruments to trade, is compatible on mobile, desktop and web-based applications and offers some of the most competitive fixed and flexible spreads in the industry. AvaTrade is regulated for the following countries: Ireland, Australia, Japan, the British Virgin Islands, Europe, and South Africa.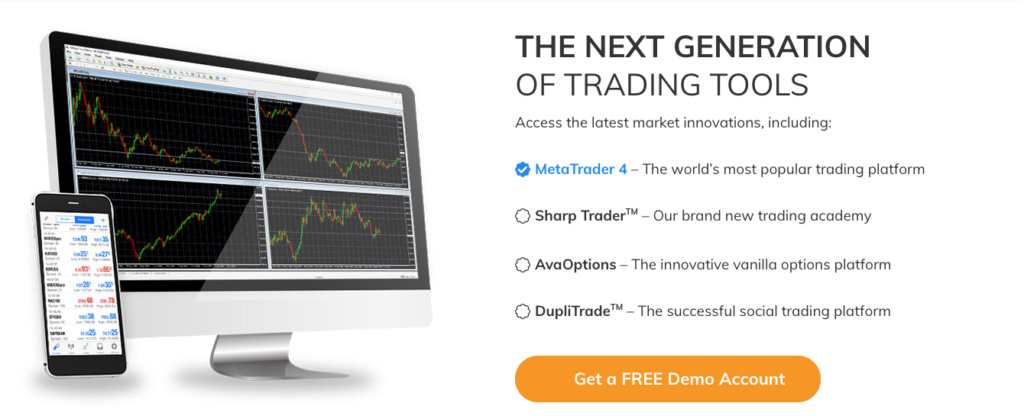 CMTrading
CMTrading is a diamond in the rough for traders who reside within South Africa. CMTrading is regulated by the FSCA and its platform supports stocks, commodities, CFDs, and cryptocurrencies while also supporting forex trading robots and EAs (Expert Advisors).

HotForex
HotForex dominates the foreign exchange scene in Europe and St. Vincent as a top-rated forex broker that is CySec regulated. The platform supports hedging, scalping and EAs, has received 18 Industry Awards for their brokerage services and supports every instrument that you could dream of investing.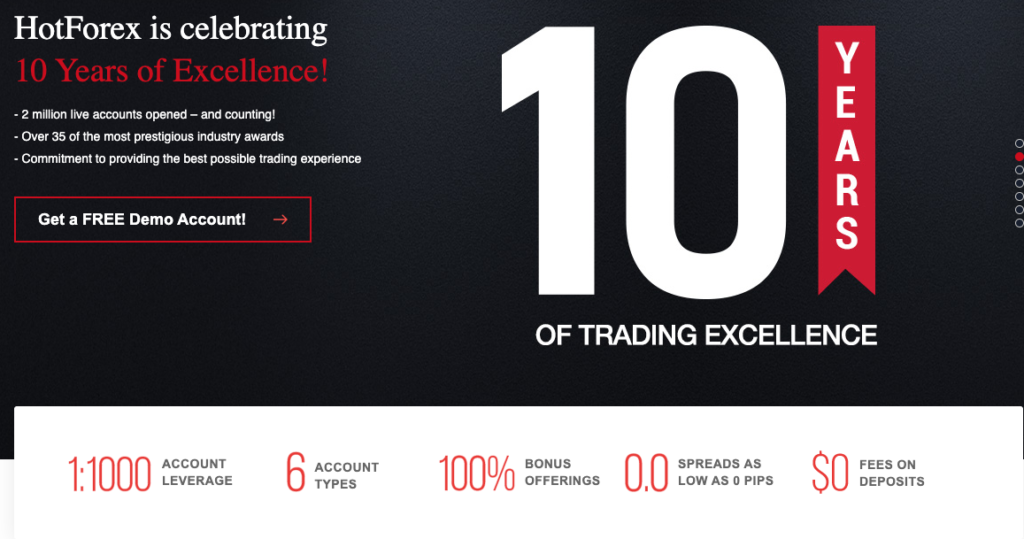 NSBroker
Offering industry-low spreads, mobile trading and zero-commission trading, NSBroker is regulated by MFSA, FCA, BaFIN, AMF & CONSOB and is ideal for traders who reside outside the US, Canada, and Japan. Their platform supports well-over 100 investable assets that vary from forex, cryptocurrencies, indexes, and futures.

** Pro Tip: Each of the brokers shared above offer free demo accounts, you can learn more about the importance of demo accounts in our Best Forex Demo Accounts (2020) – The Ultimate Guide. **
Is Forex Trading Legal? – FAQ
Is Forex Trading regulated?
While the foreign exchange market operates over a decentralized and unregulated market, governing countries have imposed regulations that are enforced by regulatory agencies to safeguard traders against fraudulent investment activities.
Do you need a license to trade forex?
The majority of countries do not require trades to possess a license for forex trading license although there are a few countries with restrictions that must be followed.
Is forex trading legal in the US?
Yes, forex trading is legal in the United States.
Is Forex Trading regulated in the UK?
Yes, the United Kingdom offers some of the safest trading environments for forex trading and is legally accepted through the UK.
What does a regulated market mean?
A market in which government bodies, or sometimes industry groups, enforce a level of control, stipulations, and oversight.
What does it mean for a broker to be regulated?
Brokers that are regulated are bound to abide by the regulations and rules that control the forex market through government financial institutions such as the FSP, NFA, and FSA to name a few.
What is regulation?
Regulations are a rule or directive made and enforced by an authority, it may also refer to the action or process of regulating markets.
The Bottom Line
If you are interested in trading the foreign exchange markets make sure that the broker you are considering registering with is regulated by an agency for your governing jurisdiction.
Too many day traders have been swindled or have had their hard-earned money stolen by not taking the precautions that could have been easily avoided had they taken the time to conduct a little bit of research before committing.
If you are uncertain where to find a regulated broker to conduct forex or CFD trading then we encourage you to leave a comment below or email us directly at support@vladimirriribakov.com.
Additional Reads You May Find Value From:
Thank you for taking the time to read my Forex Regulation Guide.
Please share any insight, feedback or suggestions you may have below.
Tim Lanoue
Guest Blogger