Below is a timeline of the trading software and educational programs I have released since starting my online community. I and my team regularly update the systems according to market conditions and requests we receive from traders and followers. We strive to deliver top-quality trading products based on my trading strategies or on what our Forex community members are asking for. I always welcome improvement suggestions and ideas, and would love to hear your feedback or requests too.
sRs Trend Rider
Version 1.0 – October 5, 2009
Version 2.0 – April 4, 2016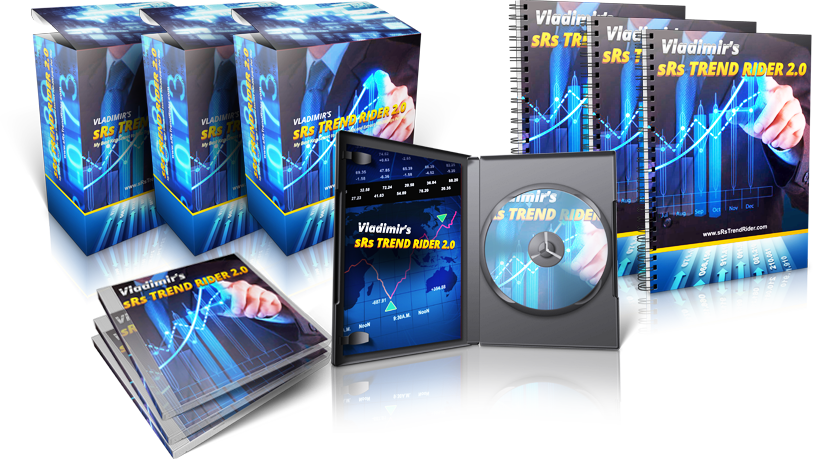 Vladimir's flagship trading system. First released in October 2009 and was a hit among Forex traders. After 6 years of wonderful feedback, helpful features were implemented according to users' requests and trading algorithms were updated. Receive MT4 or email alerts and easily execute the trades.
Vladimir's Forex Signals

Vladimir's private Forex, Stocks & Commodities insights
Weekly market reviews and videos
Trade setups to watch for, including video analysis
Exclusive strategy guides and Forex education
Unique trading tools and indicators
and much more…
Forex LST System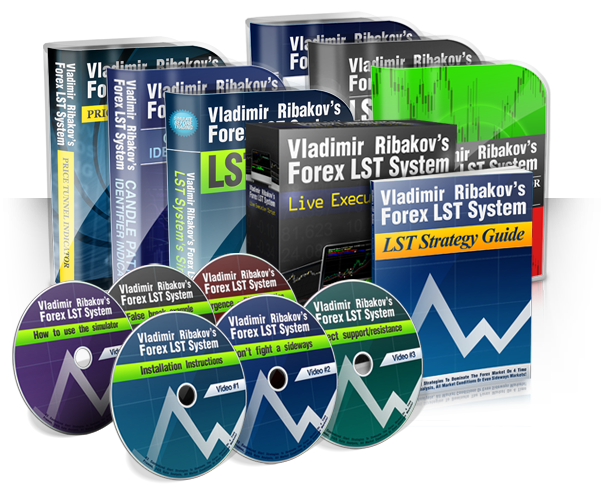 LST stands for: Learn, Simulate, Trade. I did include a complete guide book detailing every aspect of my strategy, and an automated signal software to alert for any trade setup, BUT… The main component is the trading simulator – a flight simulator like software that enables you to master the strategy and feel absolutely confident of its power.
Divergence University

Become a master trader in 6 unique courses
Over 25 hours of comprehensive tutorials in HD video!
Practices and self-exams ensuring you become an expert
Control speed according to your personal pace
Customized and unique divergence trading tools
Live trading sessions – attend Vladimir's Forex Signals LTR
Iphone/Ipad/Android compatibility
Time to invest per day: 1 hour/daily or less, adaptable to your time
constraints
Forex Triple B
Version 1.0 – May 5, 2014
Version 2.0 – June 15, 2016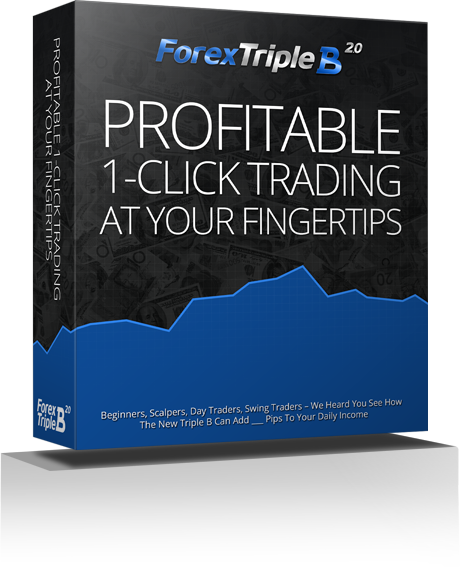 Vladimir's trading system based on on Bollinger Bands indicator, combined with additional divergences filters and built in risk-reward filters. The software was first released on May 2014 and was used successfully by traders who trade medium and long-term timeframes . 2 years later we've added major changes that include optimization for short time-frames and 1-click trading alerts.
Forex Gemini Code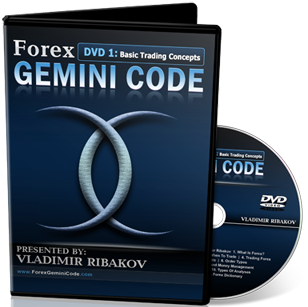 Gemini code is based on one principle I used when I was trading for a hedge fund company.
The system gives alert when very specific candle combination happens, and it comes with very unique filter system that shows you pattern strength, Gemini strength and analyzing the momentum pace and angle of movements on few TF.
Forex Libra Code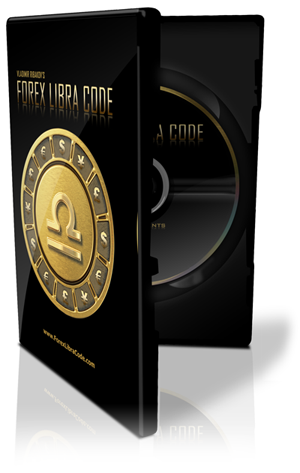 I released a detailed course that teaches exactly how I trade using a combination of my Money Flow strategy, False Breaks and Momentum Continuation. Also, it is accompanied with an Expert Advisor that automated 99% of the trading. I created a tool that records screenshots automatically whenever I execute a trade adn when it is closed so the traders can compare their trades to mine easily.
Forex Crystal Ball
The Forex Crystal Ball takes advantage of repetitions in Forex history. After analyzing and identifying repetitive patterns in the past, we have focused all of our efforts on successfully applying these patterns for today's and for tomorrow's trading. The system consists of two separate trading methods, the Forex Crystal Ball Indicator and the Trades Statistics, which have been combined to maximize the accuracy rates.
Traders Academy Club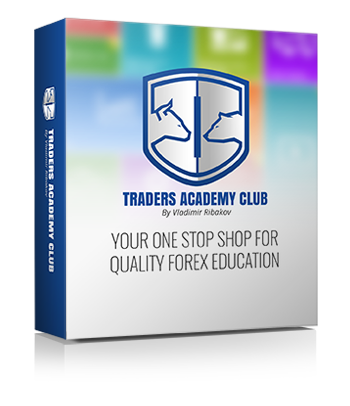 Traders Academy Club was created to replace Vladimir Forex Signals and provide the community with more features and functionalities. In addition to daily, weekly and monthly market reviews, trading reports and setups, analyses, guides, insights, etc. each member will find in Traders Academy Club members' area:
Tons of educational materials (videos, ebooks, presentations, webinars, etc.)
A lot of free tools
Live Trading Room twice a day (by Vladimir or one of his chief traders)
New Telegram groups for the community
Direct contact with Vladimir Ribakov