Year Founded: August 2017
Founders: KirilMuriz, Ilia Filatov, ViacheslavAverkin, Dmitry Semanov
Web Address: https://qvolta.com/

Qvolta is a peer-to-peer cryptocurrency to fiat exchange which will enable a user to buy and sell crypto assets worldwide for various local payment methods. It is a global P2P crypto trading platform which will allow to quickly convert various cryptocurrencies into available fiat currencies.

Qvolta has been created as a direct response to various market problems which exist in the cryptocurrency industry. When it comes to the individuals from all over the world, a majority of them can't quickly convert digital currencies into fiat money. On the other hand, there are exchange platforms which offer some unsophisticated technical solutions and they lack the scaling abilities. That leads to the lack of security as well as greater complications when it comes to using those platforms.
However, the Qvolta team will provide its customers with a convenient and greatly reliable platform which will enable users to quickly and safely buy and sell cryptocurrencies using the most reliable payment methods which are available for fiat money depending on user's location.
About Qvolta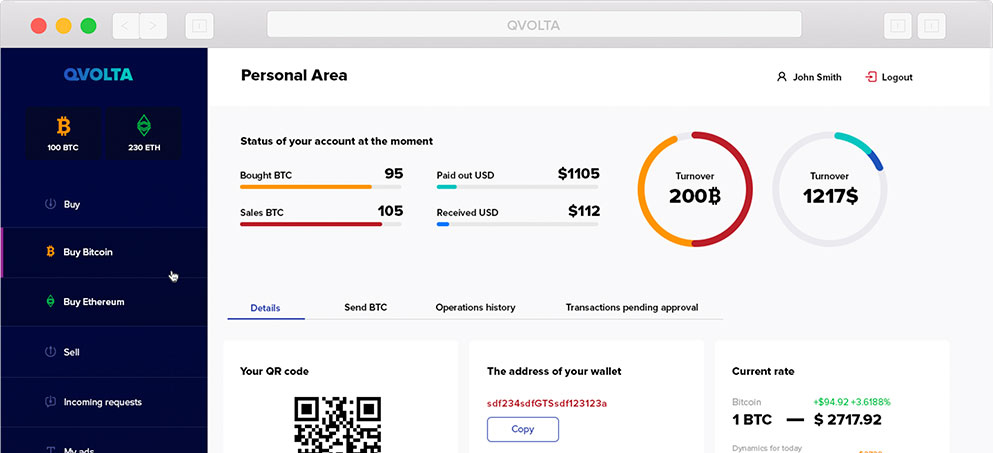 The idea regarding the project has emerged in December of 2016 when the team has started an analysis of the overall market and competitors. Development of Qvolta MPV started in August of 2017. When it comes to the cryptocurrencies which will be available those are Ethereum and Bitcoin, and other digital currencies will also be added later.
The team will add Monero as well as other popular altcoins. Qvolta will act as the main guarantor for the exchanges, which will be featured here in order to ensure the best customer experience as well as to completely protect their customers. Security will be also provided by services like Qvolta Security and Qvolta Wall. It should be noted that the platform will be available for users worldwide and it is compatible with both portable devices as well as desktop computers.
Research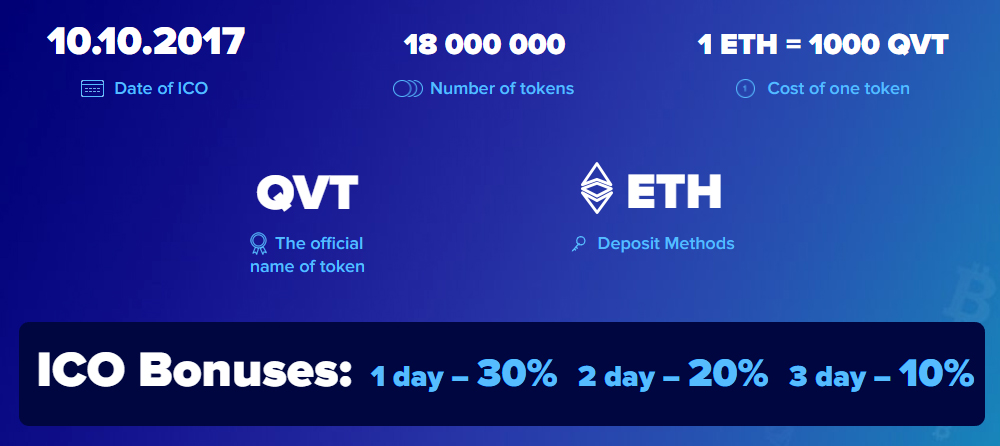 Qvolta team is the first to introduce a global peer-to-peer fiat-cryptocurrency trade platform which will allow worldwide users to easily convert digital currencies into fiat money. The platform is convenient and reliable and users will be able to sell and buy digital currencies using the most popular and the most secure payment methods which are available in their countries.
When it comes to the total number of tokens which will be available, users won't be disappointed since there is a fair amount of 218.75 Million of initial token supply. It should be noted that there is no minimum amount for the platform fund-raising.
The technology behind the platform is blockchain-based. This technology is also known as decentralized or shared ledger, which may have some additional embedded functionalities and options for the users.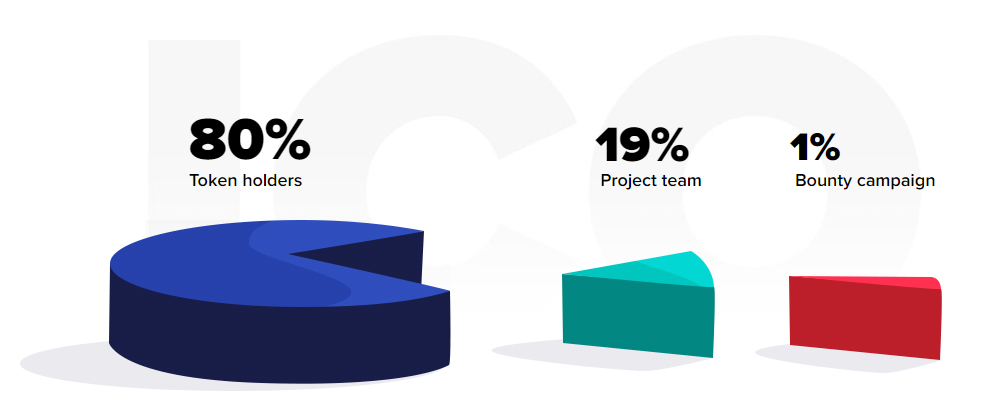 A distributed database, which maintains huge number of records, is secured from any changes and tampering. Each block within the blockchain uses a timestamp which is linked to a previous block. The concept of blockchain was launched back in 2008 and integrated in 2009. The blockchain technology, in fact, is the main technical innovation of various digital currencies and it serves as the public edger for worldwide cryptocurrency transactions.
Future Work

When it comes to the further work of the Qvolta team, the platform will be launched on 10th of October, 2017. The team will create a reliable and secure ecosystem in the fourth quarter of 2018. The team will also add Qvolta application to Google Play and Apple Store which will provide portable devices users with a convenient way of accessing the platform while they are on the go. Pre Token launch took place already and the potential customer already can join the Token launch as well as use the minimum viable products.
Get Qvolta Coins on Pre-Sale