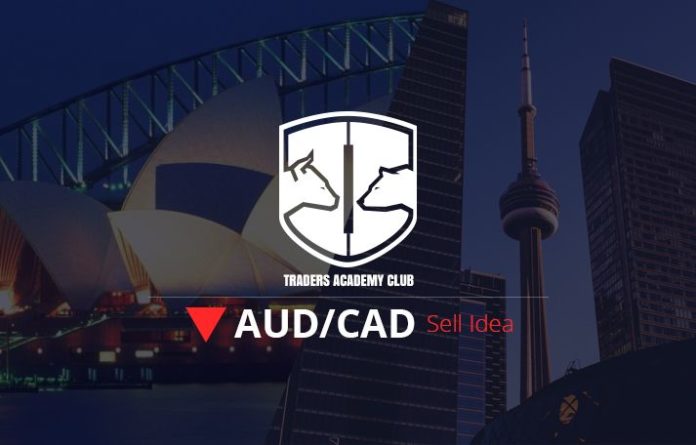 Hi Traders! AUDCAD forecast update and follow up is here. On October 6th I shared this "AUDCAD Forecast" in Trading View. In this post, let's do a recap of this setup and see how it has developed now. If you would like to learn more about the way we trade and the technical analysis we use then check out the Traders Academy Club. Spoiler alert – free memberships are available!
My Idea: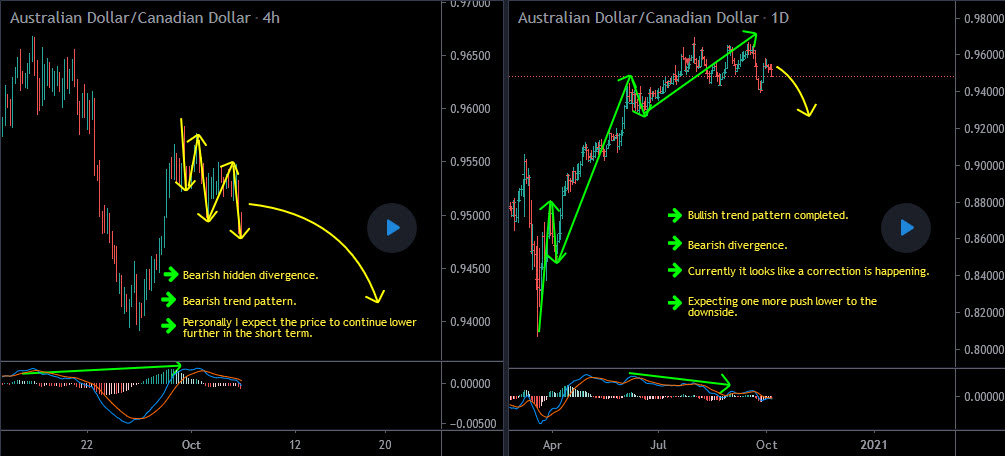 AUDCAD H4(4 Hours) Chart Current Scenario
Based on the above-mentioned analysis my view was bearish here and I was expecting the price to move lower further in the short term. After the bearish trend pattern, we had a pullback, this pullback happened in the form of an ABCD pattern. The price then moved lower and broke below the most recent uptrend line which we may consider as a fact provided by the market supporting the bearish view. The price then moved lower further as I expected it to and delivered around 260 pips move so far.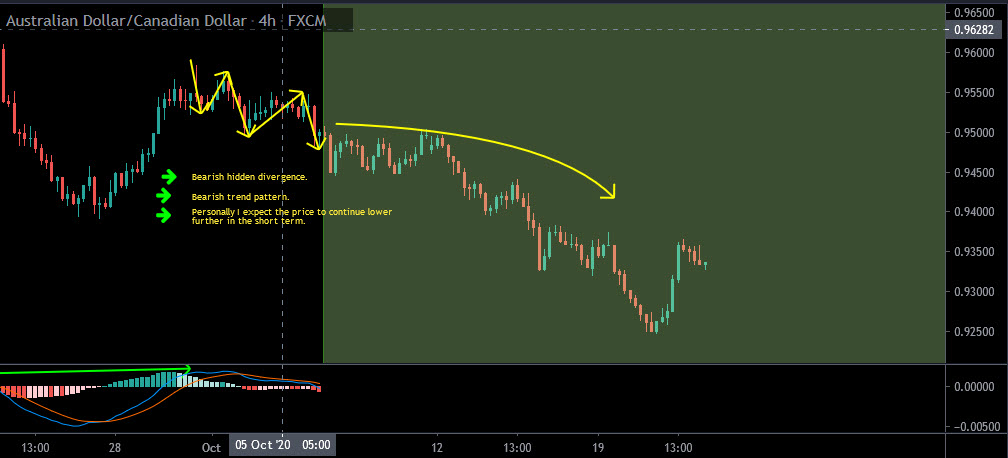 You can see the ABCD pattern and the most recent uptrend line breakout clearly on the H1 chart below.
(Note: You can learn about a Killer Forex Strategy "Double Trend Line Principle" here)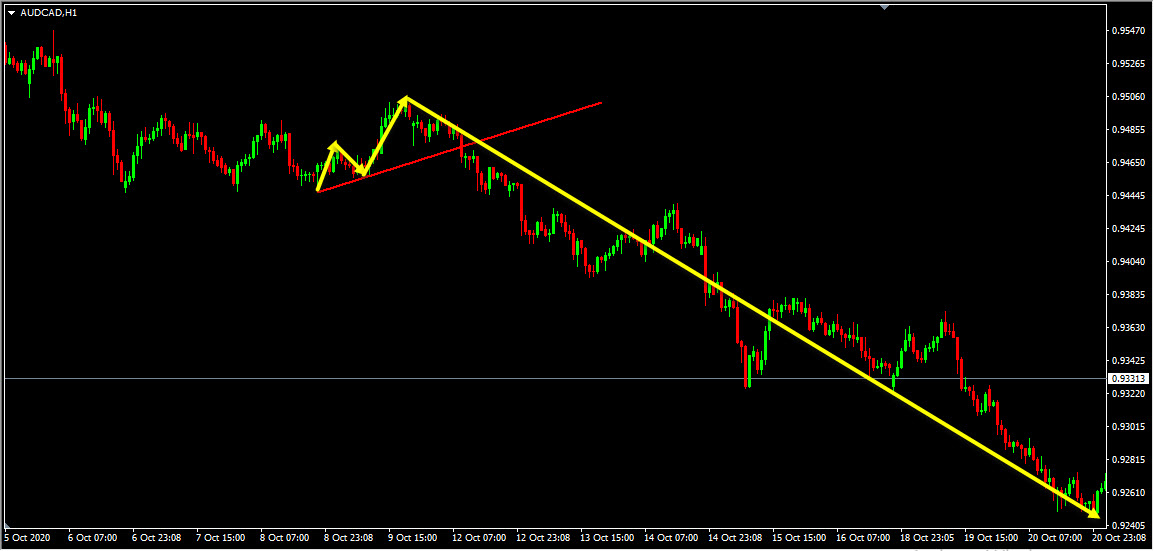 Currently, on the H4 chart, we have a bullish divergence in play, this is something that we need to pay attention to. So if you are still involved in the sells then this is a good place to consider managing your trade and secure your profits (cash out or partial cash out or trailing protections or partial hedge, etc.. depending on the strategy that you work with).
Note: If you want to learn about Money Management you can find it here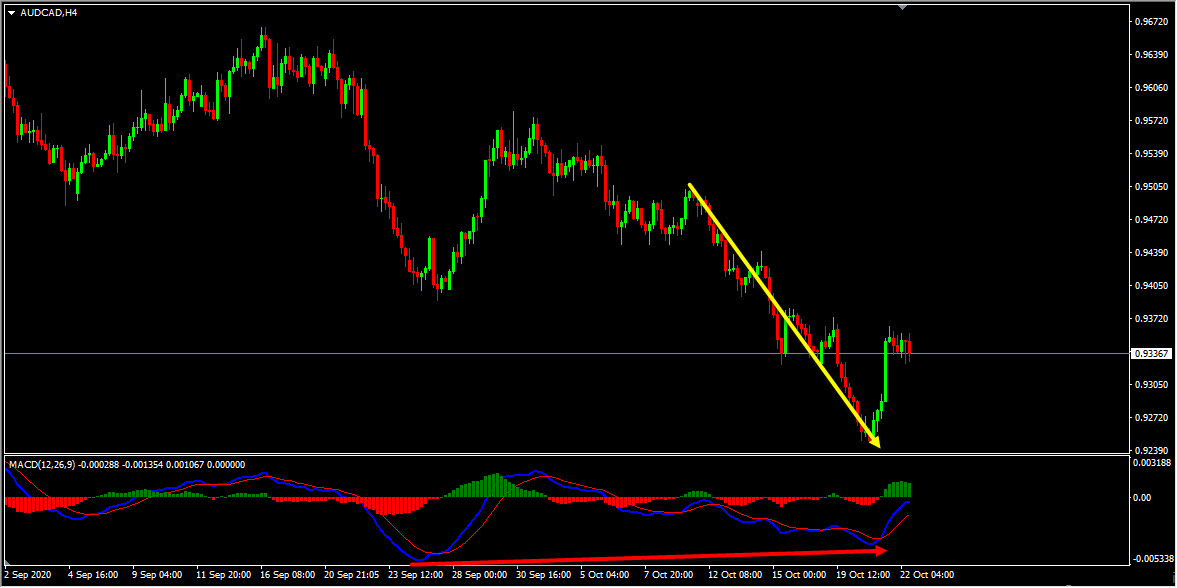 As traders we always have two choices, the first one is to fall in love with our analysis and try to convince the market and expect the price to move in the direction as per our wish. The second one is to follow the facts that the market provides us and make the right actions according to that. As you know the first option won't help us and as you can see in the example above what happened when we followed the facts that the market hinted us and took the right action according to that.
For similar trade ideas and much more join the Traders Academy Club and get access to our complete watch list and trade report. 
This is how the report looks like. A table with the hottest market opportunities, screenshot behind every pair and time frame (anything that is in blue inside the table is clickable and leads to a screenshot) + a summary in text format, kind of highlights. And of course, Live Market Analysis every single day.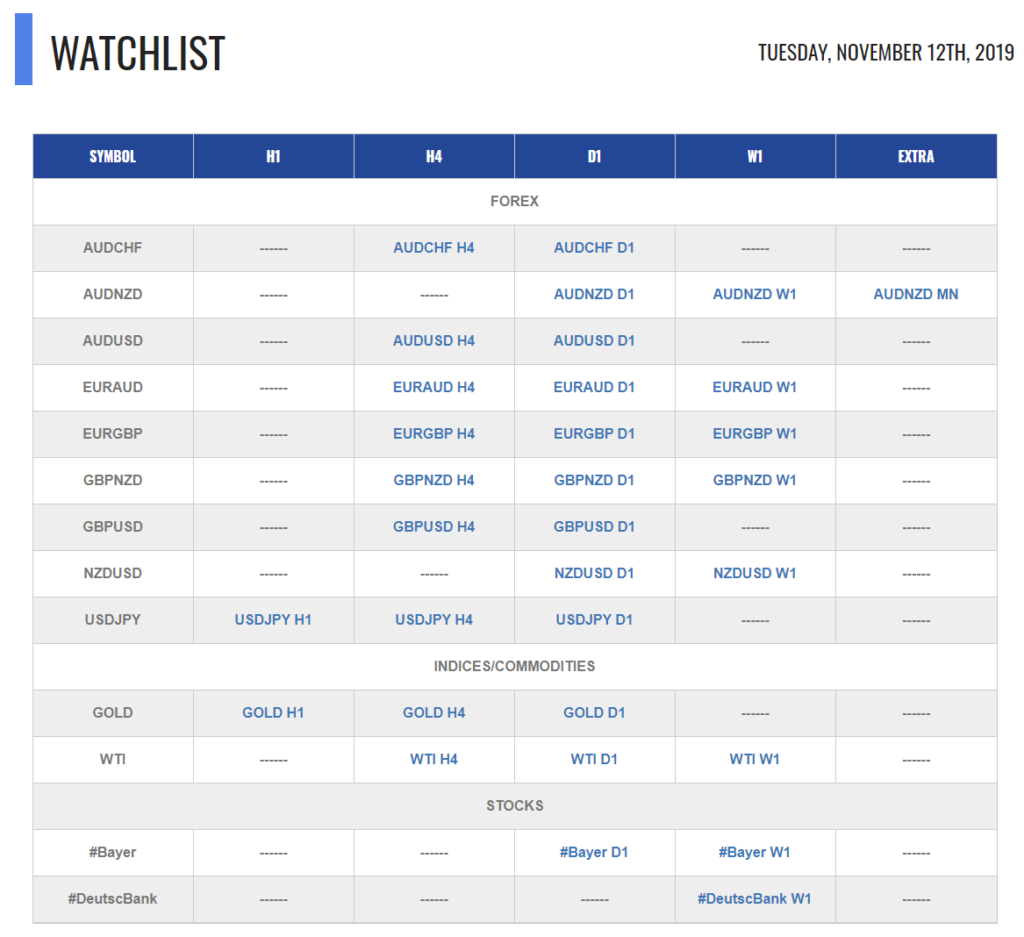 If you have any further questions, don't hesitate to drop a comment below!
To your success,
Vladimir Ribakov
Certified Financial Technician