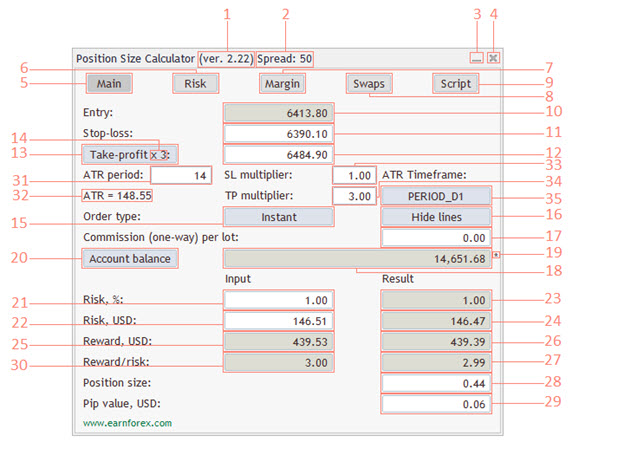 Hi Traders! Here is my review of Position Size Calculator. Recently, I've been introduced to a recommended position size calculator and trading assistant in terms of all the mathematical mess traders go through when they trade.
So, for the last few weeks myself and my team are testing this tool, and here is my review about it –
I'll start with the bottom line – I love it. It's simply, very useful and offers lots of solutions for common issues traders face!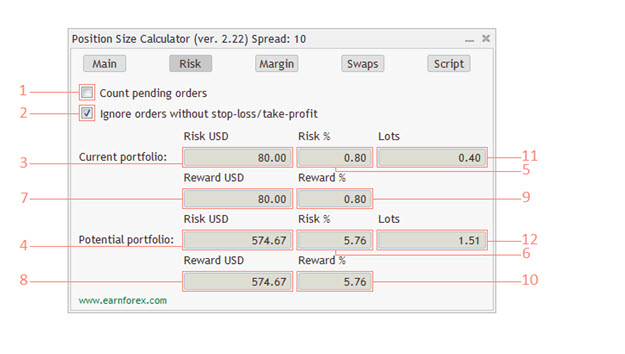 Now I'll dig deeper into details, and I'll split it to two parts, what I loved, and what I didn't. Also, would suggest some things that I think might be very useful for traders.
What I loved about it –
The idea to display the margin info, so detailed, is a great thing! You don't find too many of them around, and it's essential thing for traders! From my point of view, it provides great extra value.
All the trading instruments, are supported! It's again, a pretty rare thing in the tools out there, something is always missing.
Covers calculation solution to different markets, two, three, four or more digits after the dot. Great thing!
Complete control of the display window! Each trader can find the best place for himself and locate the risk calculator there. Very flexible solution
The ability to use the right leverage at the right time of entry, and the fully control of adjusting it as the market progress, is a great solution from my point of view.
Swaps – this little thing, but yet EXTREMELY important thing, is something that the traders don't pay attention to
Available for both MT4 and MT5 – great coverage! (However, play attention they look a bit differently on each platform)
As a trader, you are always exposed to do mistakes with lot size, risk calculation, risk reward plan etc. The tool allows you real time lines on chart to set the order \ position parameters. This immediately decrease the room for mistakes mentioned at the beginning.
Full risk calculation solution for both market and pending orders!
The things I didn't like about it –
The installation of the file isn't too easy for beginners. Would be great if there was some auto-installer.
Overlaps text in the window in times – https://www.screencast.com/t/2HNu7lVNOBe
No text \ info above the lines on chart to let you know what each of the lines represents (SL, Tp, pending order etc…)
TP line doesn't show up by default.
The script option seems (to my eyes only) a bit of useless. I would (instead of it, or as addition) like to see some trade manager EA files that will allow to manage my traders according to different parameters.
The things I would love to see –
Ability to control my trades \ pending order, like – close all, close all same instrument trades, cancel all pending orders at once etc…
Trailing SL according to different parameters
To be able to see the total exposure to specific currencies. For example – 70% to USD, 20% to EUR, 10% to Crypto etc…
The bottom line – this indicator is FREE, and it's pretty fantastic as it is! I find it as a GREAT trading tool and solutions for traders!
Download the tool right here –
https://www.earnforex.com/metatrader-indicators/Position-Size-Calculator/
To your success,
Vladimir Ribakov
https://tradersacademyclub.com