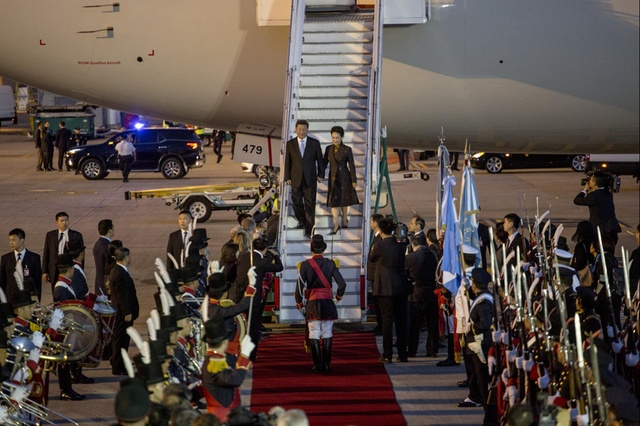 Click To Join Our Community Telegram Group
U.S. stocks swung between small gains and losses as investors focused on the outlook for trade ahead of a meeting between the American and Chinese presidents. Treasuries edged higher and oil fell.
The S&P 500 Index headed toward its largest weekly advance since February, sparked by a dovish turn from the Federal Reserve. Oil's dip below $50 a barrel sent energy shares tumbling as airlines rallied. Trade headlines continued to whipsaw markets, with optimism from Trade Representative Robert Lighthizer providing support for equities. Presidents Donald Trump and Xi Jinping are slated to have dinner Saturday.
Ten-year Treasury yields resumed their drop toward 3 percent, while the dollar pushed higher. Crude was on track for the biggest monthly slump in a decade. Emerging-market equities slipped, though Chinese stocks advanced even as data showed the economy remains in a weak patch. The euro weakened with the region's shares after data showed inflation easing in the region.
Any sign of a trade truce could tame the greenback's gains and boost riskier assets including emerging-market currencies and stocks. Trump on Thursday gave conflicting signals on his expectations for reaching a deal with Xi this weekend, as officials work on the contours of an accord that may delay ramping up tariffs on the Asian country in January. Goldman Sachs, however, said an escalation of tensions is the most likely outcome.
"The market really wants to see a deal with China," said Peter Mallouk, the co-chief investment officer of Creative Planning, a wealth-management firm with about $36 billion in assets. "If we can get any kind of trade indication in the coming weeks that there was a path to getting a deal done, I think people would be surprised how positively the market would react to that kind of news."
The first official gauge of China's economy in November showed manufacturing activity continued to worsen, indicating the authorities will need to keep using stimulus measures as economic growth slows. On Thursday in the U.S., minutes from the Federal Reserve's last policy meeting showed the central bank preparing for a more flexible path in 2019.
Advertisement