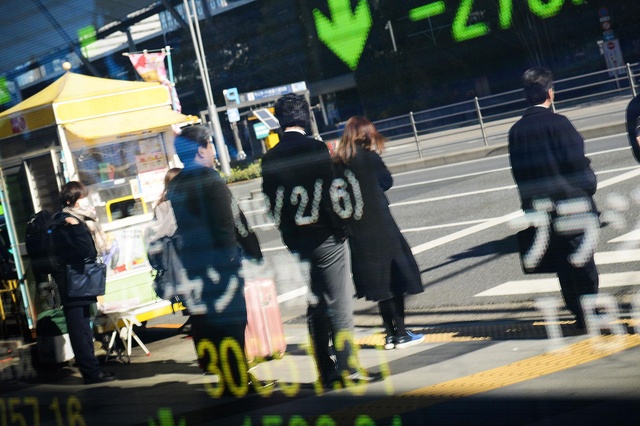 Click To Join Our Community Telegram Group
U.S. equity futures fluctuated and European stocks rose as investors looked ahead to the American elections this week, with a trade deal between the world's biggest economies seemingly off the table for now. Treasuries edged higher and the dollar climbed, while the pound strengthened amid signs the U.K. and European Union are closer to breaking the Brexit deadlock.
Futures on the Dow, S&P 500 and Nasdaq drifted, while telecom and healthcare companies pushed the Stoxx Europe 600 Index higher in relatively thin trading. Shares in Asia slid following Friday's rally and after White House economic adviser Larry Kudlow downplayed the potential for a quick deal between the U.S. and China. The dollar climbed against most of its major peers, with the pound standing its ground on signs of further progress in Brexit negotiations.
Politics and central banks loom large in a busy week for global markets. U.S. congressional elections, seen as a referendum on the policies of President Donald Trump, take place Tuesday. On the Brexit front, Prime Minister Theresa May is due to discuss the latest proposals with her cabinet the same day. Investors then turn their eyes to the Fed's policy meeting. Though officials are expected to keep the benchmark rate unchanged at their penultimate 2018 meeting Thursday, clues will be sought for moves into 2019.
Elsewhere, crude was on track for a sixth day of declines even as sanctions on Iran oil snapped back into place Monday. Emerging-market currencies and shares fell.
Here are some key events coming up this week:
EU's chief negotiator Michel Barnier delivers a speech on Brexit to the Grandes Conférences Catholiques in Brussels on Monday
On Tuesday, U.S. mid-term elections will determine whether Republicans keep control of Congress, and set the stage for Trump's 2020 re-election bid
Reserve Bank of Australia November policy decision Tuesday
Federal Reserve policy makers are expected to leave the main interest rate unchanged Thursday at their penultimate gathering of 2018
Trump plans to meet Russian President Vladimir Putin on the sidelines of Armistice Day celebrations Nov. 11
And these are the main moves in markets:
Stocks
The Stoxx Europe 600 Index rose 0.2 percent as of 8:00 a.m. New York time, hitting the highest in almost three weeks with its sixth consecutive advance.
Futures on the S&P 500 Index increased 0.1 percent.
The MSCI All-Country World Index declined 0.2 percent, the first retreat in a week.
The MSCI Emerging Market Index declined 0.7 percent, the first retreat in a week and the largest drop in more than a week.
Currencies
The Bloomberg Dollar Spot Index jumped 0.2 percent.
The euro fell 0.2 percent to $1.1368.
The Japanese yen declined 0.1 percent to 113.32 per dollar, the weakest in a month.
The British pound increased 0.1 percent to $1.2978.
South Africa's rand decreased 0.4 percent to 14.3612 per dollar.
The MSCI Emerging Markets Currency Index decreased 0.3 percent, the biggest dip in almost two weeks.
Bonds
The yield on 10-year Treasuries declined one basis point to 3.21 percent.
Germany's 10-year yield increased less than one basis point to 0.43 percent, the highest in two weeks.
Britain's 10-year yield rose two basis points to 1.517 percent, hitting the highest in two weeks with its sixth straight advance.
The spread of Italy's 10-year bonds over Germany's climbed three basis points to 2.9236 percentage points.
Commodities
The Bloomberg Commodity Index rose 0.4 percent to the highest in a week.
West Texas Intermediate crude increased 0.1 percent to $63.20 a barrel, the first advance in more than a week.
LME copper decreased 1 percent to $6,218.00 per metric ton.
Gold declined 0.3 percent to $1,228.67 an ounce.
Advertisement