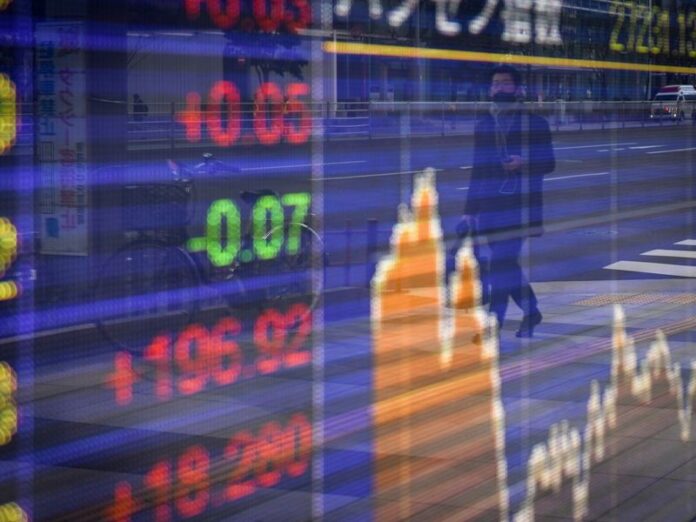 Stocks rose after strong U.S. economic data, with traders monitoring key elections in Georgia that will decide which party controls the U.S. Senate and set the scope of President-elect Joe Biden's agenda.
The S&P 500 rebounded after posting its worst start to a year since 2016, led by commodity and tech shares. A report showing that manufacturing expanded at the fastest pace in more than two years helped fuel the advance. The Nasdaq 100 outperformed major benchmarks, with Apple Inc. climbing after its price target was raised at Credit Suisse Group AG. China Mobile Ltd., China Telecom Corp. and China Unicom Hong Kong Ltd. rallied after the New York Stock Exchange abruptly reversed plans to delist the three companies. Oil jumped on a report that OPEC+ was nearing a consensus that would hold its output steady next month, after the group rejected Russia's proposal for a production increase.
Earlier losses in equities were driven by the perception that if Democrats prevail in Tuesday's runoff, Congress will deliver a more generous stimulus package, potentially leading to upward pressure on inflation and interest rates as well as higher taxes to pay for fiscal aid. Conversely, should either Republican incumbent win re-election, the party would have enough votes to block any Biden initiative.
"We don't view a Democrat Senate as a bearish game changer in the short term because there would still be a lot of positives in this market," Tom Essaye, a former Merrill Lynch trader who founded "The Sevens Report" newsletter, wrote in a note to clients. "But it would be a new and unaccounted for initial headwind on stocks, and with valuations so high, we could easily see a 5%-10% pullback (or more)."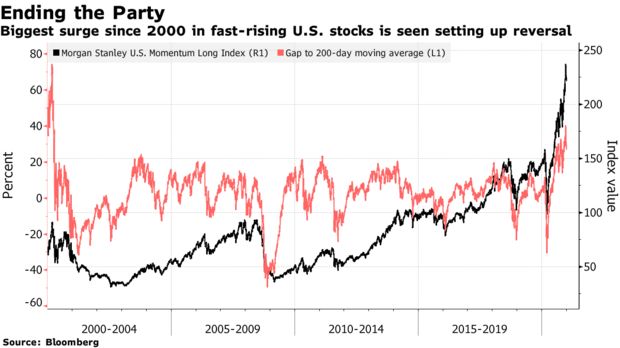 U.S. stocks with the most price momentum are set up for a setback after a year when "winners won while losers struggled," Jonathan Krinsky, Bay Crest Partners LLC's chief market technician, wrote in a recent report. He cited the performance of an index from Morgan Stanley that tracks the fastest-rising stocks in the Russell 3000 Index.
What to watch this week:
U.S. Congress meets to count electoral votes and declare the winner of the 2020 Presidential election Wednesday.
FOMC minutes out Wednesday.
U.S. unemployment report for December is due Friday.
These are some of the main moves in markets:
Stocks
The S&P 500 rose 0.5% as of 10:11 a.m. New York time.
The Stoxx Europe 600 Index decreased 0.5%.
The MSCI Asia Pacific Index climbed 0.6%.
Currencies
The Bloomberg Dollar Spot Index declined 0.1%.
The euro rose 0.2% to $1.2271.
The Japanese yen appreciated 0.3% to 102.85 per dollar.
Bonds
The yield on 10-year Treasuries rose two basis points to 0.93%.
Germany's 10-year yield gained one basis point to -0.60%.
Britain's 10-year yield gained one basis point to 0.185%.
Commodities
West Texas Intermediate crude jumped 2.4% to $48.74 a barrel.
Gold rose 0.4% to $1,949.94 an ounce.