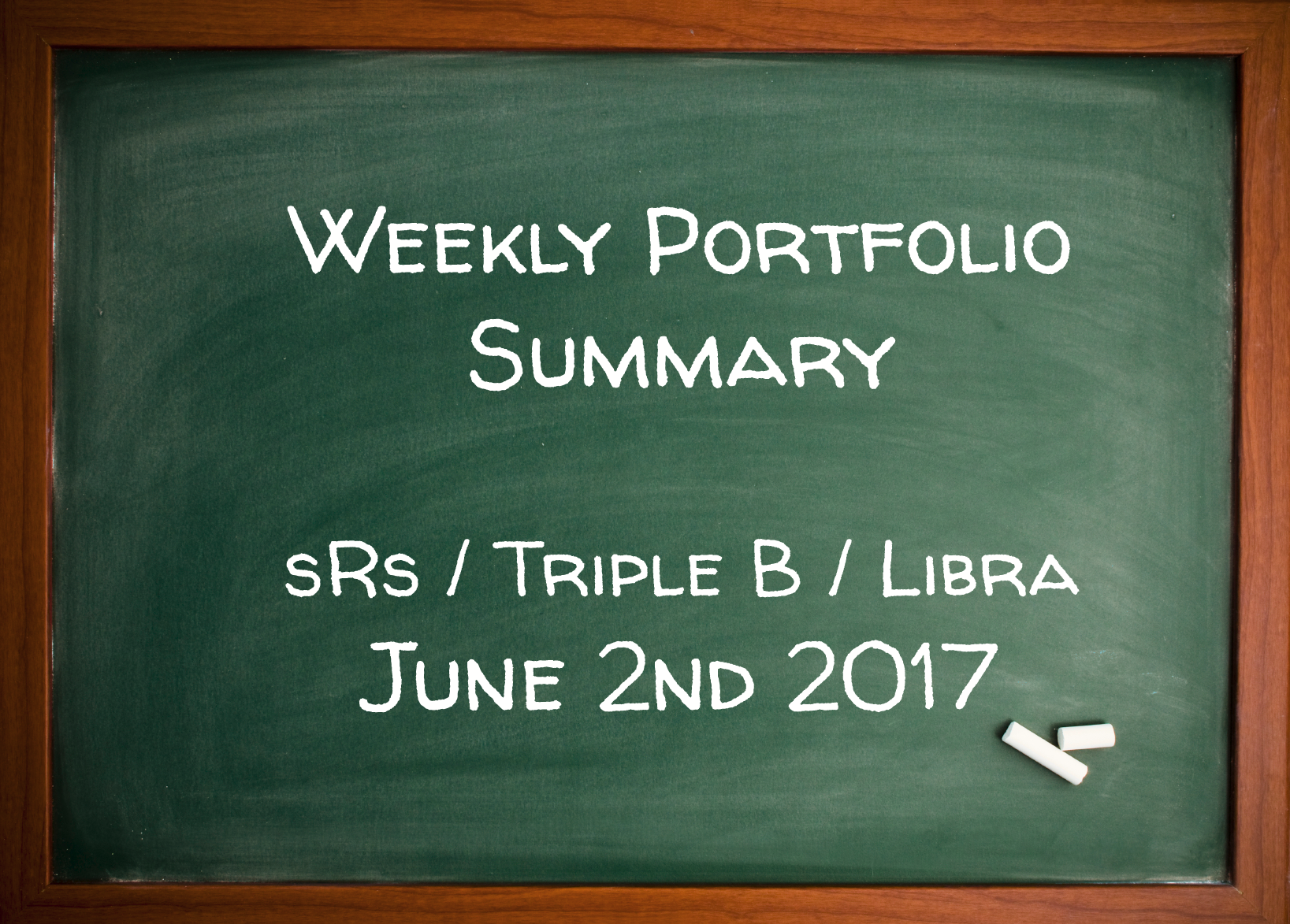 Hi traders! It is time for the weekly portfolio results.
Summer is officially here and soon we can expect the market volatility to start decreasing (especially during August). Leave a comment below, with your dream destination for the summer vacation – i'm sure many will find it useful.
Back to business – week and the month are over. On Wednesday I published my monthly summary for the portfolio which you can see here. This week will be included in the June's monthly summary. However, let's get to the numbers – Forex Libra Code ends up with only 2 trades and small negative return. Forex Triple B did much better with +2.81% return. sRs Trend Rider 2.0 also has a losing week with -0.53%.
LESSON OF THE WEEK:
Improving yourself is a never ending process (or at least it should be). Part of this process involves looking back, making summaries, keeping trading journals etc… Yes it is boring as hell BUT this is one of the things that will get you on the other side – the side of the profitable traders. Why after 12 years, hedge funds, banks, brokerage houses and literally thousands of students, I'm still making summaries and keeping journals? Because, there is always room to improve – always! You can always be faster, smarter, leaner or bigger (ask Ronnie Coleman).
So the lesson or the mistake that I can pin point for myself this week, is the discipline. During NFP weeks, it is better to stick to the higher time frames and try to avoid the ridiculous intraday spikes and zig-zags. Could I have done better achieving that? – Yes, definitely. Professional traders or not, many years of experience or just a few weeks, we are all humans and we all have emotions and feelings. The only difference between a newbie trader and a veteran trader is the fact that experienced trader knows how to control his or her emotions and feelings. It is not that we don't have them, no, we also fight with them every single day, every single trade. It is a matter of practice, and discipline, nothing more.
Conclusion – Not the best week so far, but money was made! Period.
Considering that we are netting over 2% profit – i'm happy and ready to enjoy the weekend!
NOTE – Download for free sRs Trend Rider 2.0 or Forex Triple B and achieve same results or even better!
NOTE 2 – You may see the proofs of all results shown below on the website of the given strategy.
Weekly Performance Summary
| | | |
| --- | --- | --- |
| Forex Libra Code | Total pips +34.9 | Return on investment -0.07%% |
| Forex Triple B | Total pips +125 | Return on investment +2.81%% |
| sRs Trend Rider 2.0 | Total pips -71.8 | Return on investment -0.53%% |
FOREX LIBRA CODE
Entry
Exit
SRS TREND RIDER 2.0
Entry
Exit
FOREX TRIPLE B
Entry – Classical Double Wave move, and we get Red Zone around the same level for the 4th time, suggesting a very strong resistance zone. This is where you want to trade sells and as you can see below, it worked out great. Patience is the key to success in this business. Wait for the best setups and make money – that's all!
Exit
Entry
Another classical example. Green Zone appears near the same level – hinting that we are in front of strong resistance. Double Wave move down and we enter a buy!
Trading doesn't have to be complicated. Just stick to the best setups.
Exit